Paso Robles by Train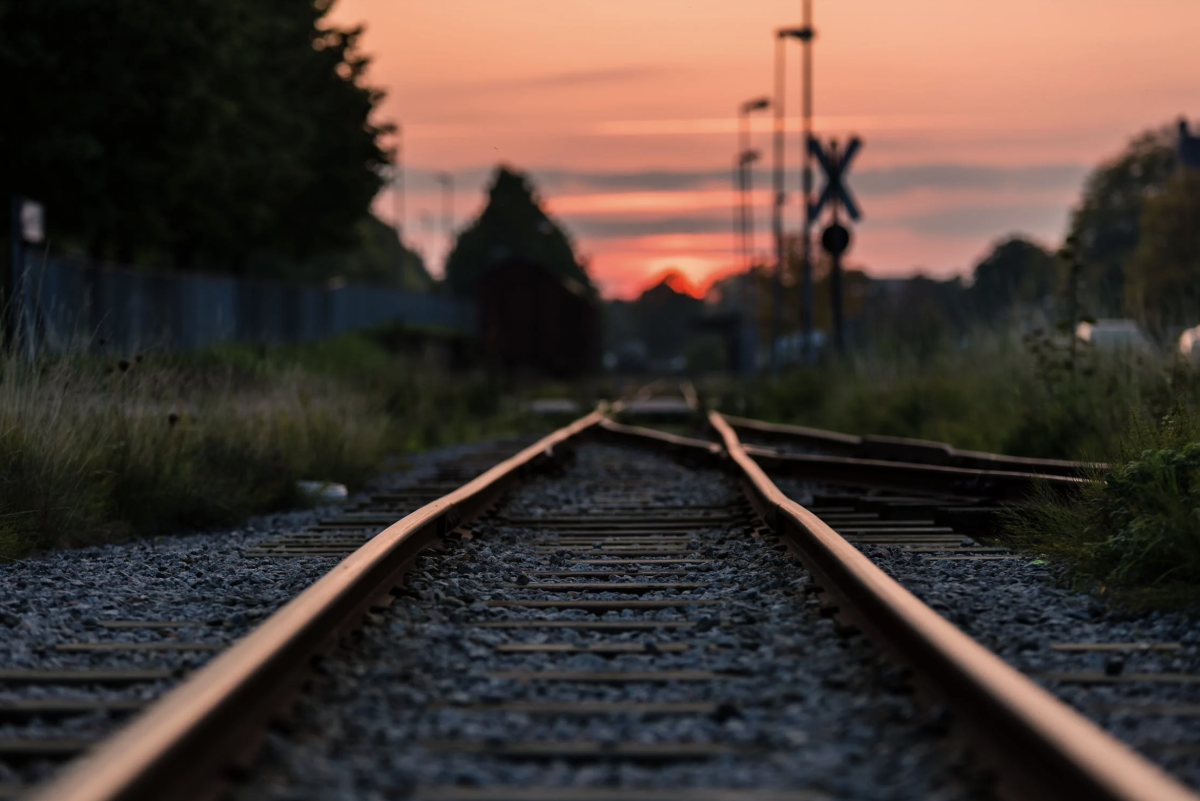 Paso Robles is accessible by train from over 30 other cities via Amtrak, the largest passenger railroad service in America. The only train route directly serving this station is the Coast Starlight. Amtrak Coast Starlight provides daily service traveling between Seattle and Los Angeles, stopping in iconic cities like Portland and Sacramento and features epic views from mountains and stretches of the Pacific Ocean. The Coast Starlight offers 60 daily scheduled trips to and from San Luis Obispo and Paso Robles with coach, business class and sleeping accommodations.
Tickets: 
Visit Amtrak.com to purchase train tickets for northbound trips from SLO on the Coast Starlight. To learn more about taking the train to or from Paso, you can also call 1-800-USA-RAIL. Train tickets to and from Paso Robles start at $12 for short, local trips but can range to $100 or more for longer trips. 
Customer Experience: 
Train travel offers a unique travel experience for families, individuals and groups. Not only does it offer more comfort than traditional planes and cars, but it's the only way to capture some of the coast's most incredible views. Large windows and higher elevation allow for sweeping views of the ocean all along your trip. Train travel is also known for offering certain amenities you won't find through other modes of transportation, such as: pet-friendly options, private rooms and traditional dining. 
Dining: 
Traditional dining is included on most Western routes, including the Coast Starlight. Meals are prepared fresh by an experienced, on-board chef. Menus and nutritional facts can be found on the Amtrak website. Each dinner meal includes an appetizer, main course, dessert and beverage. For those traveling in private rooms, traditional dining services are complimentary with your ticket purchase. 
Top Train Routes: 
Santa Barbara - roughly 3.5 hours 
Los Angeles - 6.5 hours 
Sacramento - 7 hours
San Francisco - 5.5 hours 
San Diego - 10 hours
San Jose - 3.5 hours
Orange County - 8 hours
San Luis Obispo - 1 hour
AMTRAK Station
The Paso Robles Intermodal Station is the main station in Paso Robles.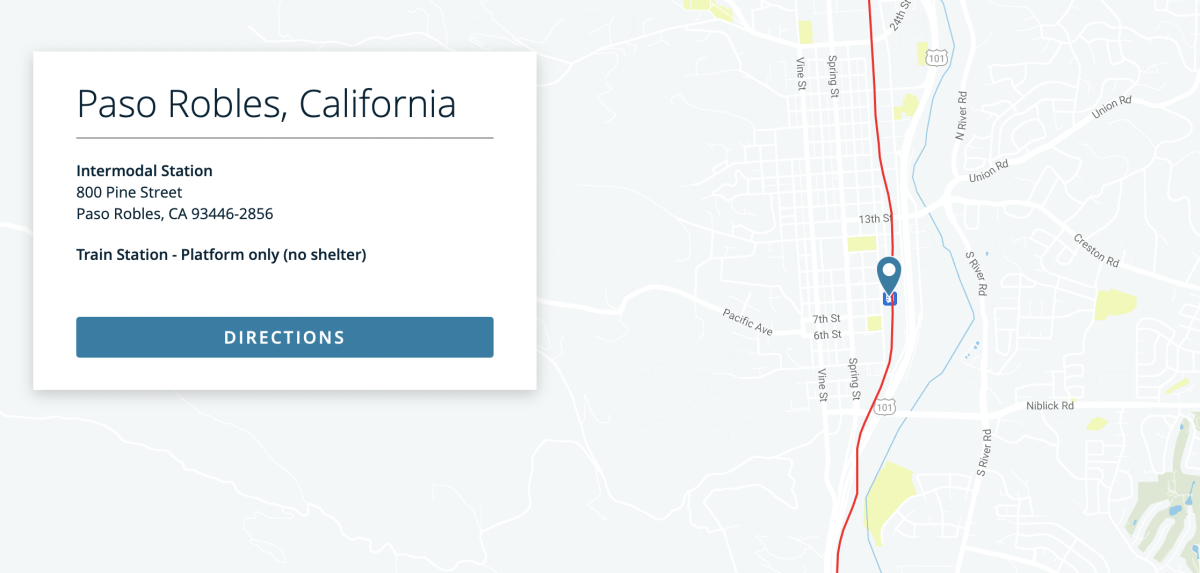 AMTRAK Station Features & Tips: 
Accessible restrooms available
Accessible same-day and overnight parking available 
Arrive at least 30-45 minutes prior to departure
Amtrak offers discounts for kids, seniors, military, groups and more
Train Travel in the News:
Located along coastal Highway 101 midway between Los Angeles and San Francisco, Paso Robles is "Real California". With close proximity to some of California's most iconic spots, your next vacation is just a short drive away. Fill up your tank, turn up the music and get ready to take the scenic route to Paso — the best part, you can take it all in on just one tank of gas.
Plan Your Sustainable Trip to Paso
Not only does train travel offer more comfort than traditional planes and cars, but it's also the most sustainable way to travel! Traveling by bus or train is a lot more efficient and environmentally friendly than either driving or flying. Both buses and trains not only use a significant amount of fuel less, but they also release much lower amounts of carbon dioxide into the atmosphere. Once you arrive, continue your sustainable travel with a tour and tasting at Paso Robles' sustainable wineries.
Read More