Family Fun
The rolling hills, beautiful vineyards and great wine aren't the only things that set Paso Robles apart from other destinations. Our family-friendly and kid-approved activities and accommodations make Paso Robles a truly unique destination within #Kidifornia. Follow these steps to start making memories with your family on the perfect vacation in Paso Robles.
Step One: Plan Your Activities
Get a taste of the fun with these family-friendly activities that will have both you and your kids jumping for joy:
Children's Museum at the Volunteer Firehouse - Crawl through a life-size oak tree, stomp "grapes" to make juice, and shop for "fresh" fruits and veggies.
Estrella Warbirds Museum - The kids will love the classic cars and vintage airplanes and fighters at this museum.
Harris Stage Lines  - Take a ride through the Wild West to learn about life on a ranch.  Toodle along in an authentic stagecoach, ride a horse, and maybe even rope a steer.
Jack Creek Farms - Hay mazes, pomegranate slushies, and lasso practices, oh my!
Parks and Playgrounds - Paso Robles features a range of playgrounds made just for kids including the Downtown City Park, Barney Schwartz, Sherwood Forest, and Uptown Family Park.
Paso Robles City Library - Add some fun education to your itinerary. Check out the great daily activities that the Library offers for an easy after-lunch outing.
Paso Robles Recreation Services - Our Recreation Services are always planning great camps and fun outings! Check out what they have in store for you during your visit.
Pioneer Museum - Immerse your kids (and yourselves) in the heritage of Paso Robles.
Ravine Water Park - Family-friendly water park with private cabana rental, wave pool, winding river & variety of slides.
River Oaks Golf Course - Start your soon-to-be golfer early at the nation's only six-hole player development course designed for kids. Whether you're a novice or pro, you'll have some family fun.
Salinas River Walk - Stretch your legs after a delicious breakfast and take a stroll along the Salinas River. Keep your eyes peeled for nature sightings along the way.
Studios on the Park - Enjoy art classes with your little ones, learn to sew and even work with beeswax. Bring the kids to their COLORBar where a new theme is displayed each month.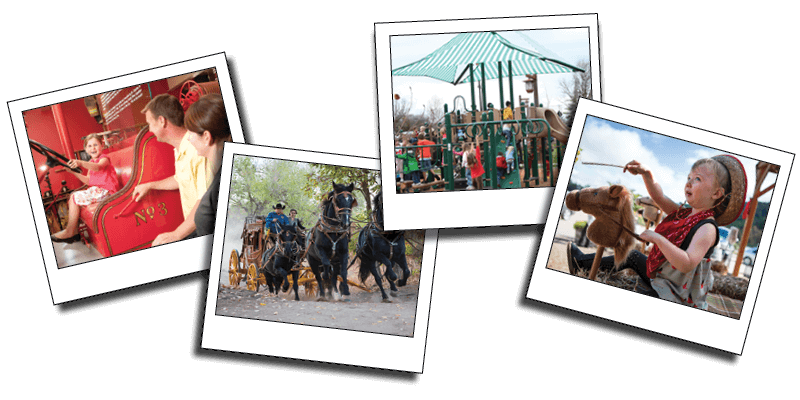 Step Two: Savor Paso Robles at these Family-Friendly Restaurants
These Paso Robles dining options will satisfy your tastebuds and keep the kids entertained. Happy tummies and big smiles are what all of these restaurants aim for:
Step Three: Discover Wineries That Entertain The Entire Family
Who says wineries are for adults only? Not us! From cornhole and coloring, to cave tours and zip-lining, Paso Robles wineries pride themselves on welcoming guests of all ages.
BarrelHouse Brewing Co. - Not a wine person? No worries! We have a variety of breweries that are family-friendly. Head to BarrelHouse Brewing Co. and let the kids have a cornhole tournament while you crack open a cold one.
Bianchi Winery - Let the kids play by the lake and be mesmerized by the koi pond while you taste your way through their delicious wines.
Castoro Cellars - Your kids can taste grape juice right next to you or they can head outside for cornhole and coloring.
Eberle Winery - Pick up a kids-versus-parents bocce ball game or explore the underground caves with one of their many tours.
Frolicking Frog - Satisfy the kids' sweets cravings with their complimentary cookies and let them enjoy the play area.
Pomar Junction Winery - Let the kids explore the old-fashioned rail cars that are displayed on site.
Lone Madrone - Your kids will love the Gem Hunt at their tasting room when they aren't enthralled in a game of cornhole.
Margarita Adventures - Take your older kids to sour over the oaks and vineyards of Paso Robles on their zip line tours. The whole family will love all their tours, especially the Kayak Tours and Wildlife Hummer Tours.
Robert Hall Winery - Take a cave tour with the whole family or relax in their picnic area with some bocce ball.
Sculpterra Winery - The kids will love their Central Park West play area filled with chess, foosball, ping pong, and more.
Tobin James Cellars - The tasting room may be old western-themed, but their video games sure do keep the kids happy!
Tooth & Nail Winery - The kids (and you) will be amazed by this tasting room in a castle. There's a MOAT!
Uncorked Wine Tours - Take a tour of the Paso Robles wineries and bring your kids along with you with this great tour company.

Step Four: Book Your Room
Even though we know you will be spending your days out and about exploring Paso Robles, we want to make sure you have great accommodations to come back to at the end of the day that the kids will enjoy, too. From amazing pools and recreation centers, to family suites and close proximity to kid-friendly activities, these lodging options will be perfect for your family. Here are our favorite tips for selecting family accommodations:
 Hotels, Motels and Inns - Kids and adults alike will take delight in pairing their Paso fun with the splish, splash of an epic cannonball. When the days cool down hot tubs, in-room jacuzzis and in-room fireplaces are sure to keep you and the family cozy. Lodging in Paso embodies our welcoming personality, from friendly staff, to in-lobby wine tastings, to that warm hotel cookie nobody can turn down. Book your stay at one of these properties to discover the perfect way to seal the deal on your Paso plans.
Home Sweet Home - When traveling with family, why not pick a place that feels like home? Vacation rentals abound in Paso Robles. From one-bedroom to so many, full kitchens and outdoor spaces to enjoy, there are countless ways to enjoy your new home in the midst of wine country and vacation fun.
RV There Yet? - You'll find yourself saying, "Yes we are!" as you pull into your spot at one of the RV parks in Paso Robles. Nestled in the oak-dotted hills of wine country and just minutes away from many of the region's top attractions, Paso RV parks are a great way to stay for your next getaway. In fact, these parks are often destinations in themselves; check out their amenities for pools, clubhouses and even live music.
One-Day Adventures
While visiting beautiful Paso Robles, stay an extra day to enjoy the surrounding area. These outdoor adventures and hidden gems of the Central Coast are waiting to be discovered:
Go on a treasure hunt in a real-life castle in the sky at nearby Hearst Castle, the former home of media mogul William Randolph Hearst. This captivating castle will intrigue generations, from Grandpa to Mom to your teenager and even your toddler.
One of the many great things about Paso Robles is that we are surrounded by historic California missions! Head 15 minutes north and explore the Mission San Miguel Arcángel to learn about the role the mission played in our region. Thirty minutes south is Mission San Luis Obispo de Tolosa, located in the heart of San Luis Obispo. Either of these would make a great day trip, and they are a perfect budget-friendly activity.
Feed the adventurer inside your kids and take them to Lake Nacimiento. Boat rides, paddleboards, kayaks and much more are available for a classic day on the lake. Stretch your legs and go on one of their beautiful hikes while keeping an eye out for wildlife.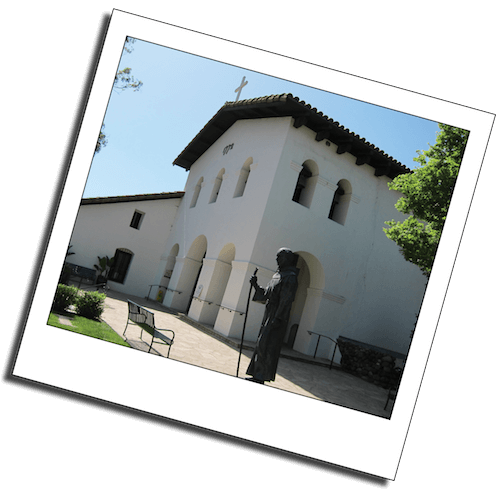 Learn More
For more family-friendly activities and adventures that you can share with your kids, check out these blogs:
7 Things to do with Kids in Downtown Paso Robles - Mommy Blogger, Two in Tow and On the Go
Mom Maverick Itinerary - Mommy Blogger, Kids-A-Go-Go
Dive Into Spring Break Family Fun in Paso Robles
Families welcome! These establishments go the extra mile to make sure that the little ones are as content as the rest of the crew. A win, win for all!
Read More