The Bovine Classic
November 3-5, 2022

America's 4th Hardest, Cow-Themed, Wine Country Gravel Fondo Experience Stampedes Into Paso Robles and Atascadero, California on November 5, 2022.
Join us for a weekend of world-class cycling in the heart of the Paso Robles wine region in beautiful San Luis Obispo County (SLO). The Bovine Classic has three designed for riders of most skill and fitness levels. Experience a version of old California filled with surprises. The Bovine Classic is about challenging riding with the best of Paso Robles and SLO style. Bring your family, meet your friends, stay for the weekend.
Join The Bovine Classic Herd!

A Weekend of Exploring
The Bovine Classic weekend is all about sharing what makes the Paso Robles wine region an amazing, world-class cycling destination YOU! We look forward to sharing our quiet country backroads; scenic views of rolling ranch lands and thick oak forests; amazing wines, microbrews & distilled craft spirits; eating delicious foods for every tastebud; zip-lining & horseback riding through gorgeous vineyards; and a welcoming, laid-back, small-town spirit.
We've got a full weekend of SLO style planned. Join us for some or all of it!
Thursday, November 3
Meet up at a Paso Robles venue for a casual "on own" mixer. Heck, if enough of ya are coming in for some early weekend fun, we'll have an afternoon pre-ride up one of the nearby segments before settling in for our off-bike socializing.
Friday, November 4
The Bovine Hootenanny Settles into Downtown Atascadero.
Morning pre-ride to check out the local roads, scene, and dirt paths.
Check in to pick up your handlebar plate with timing chip, bib number, and rider gift bag.
Atascadero welcomes Bovine riders with a First Friday event that includes a local pub crawl and concert in the park.
A raffle to benefit Operation Surf, which creates healing and recovery surfing programs for injured veterans.
Saturday, November 5
Giddyup, Let's Ride!
Line up in the Bovine corral for a 40-, 65-, or 101-mile ride through some of the Paso Robles wine country's secret places.
Settle into a pace that works for ya, so you can save energy for the timed segments on the 65- and 101-mile routes.
The Bovine Classic will have on-course support with: ride marshals, roving mechanical aid, and well-stocked feed stations.
Prizes for segment winners!
Raffles with prizes from local and national partners to benefit Operation Surf.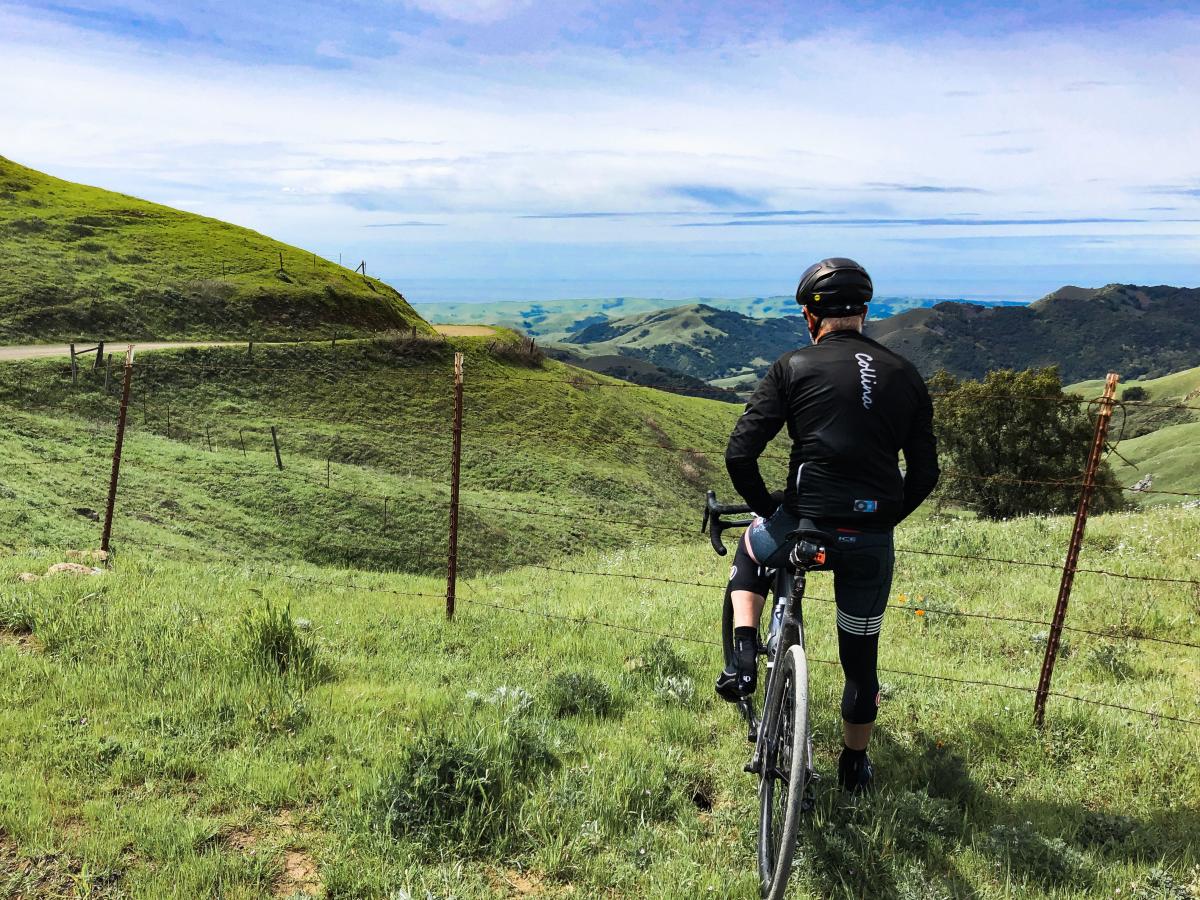 About the Three Courses
The Bovine Classic will have three courses to challenge every level of mixed-surface cycling enthusiast. Each course includes a healthy dose of dirt and asphalt riding.
The Big Bovine 100.4 Miles/9063'. This BIG course is approximately 45% dirt and 55% asphalt. See it on STRAVA (permitting in progress.)
The Happy Bovine 68.2 Miles/6900'. The HAPPY course is approximately 35% dirt and 65% asphalt. See it on STRAVA (permitting in progress.)
The Gentle Bovine 37 Miles/2900'. The GENTLE course is approximately 21% dirt and 79% asphalt. See it on STRAVA (permitting in progress.)
Courses may be subject to change due to weather, environmental, and final permitting requirements.
What's Included:
3 Different Route Options All Marked and Supported.
On-course Ride Support + Multiple, Well-Stocked Feed Stations.
Rider Gift Bag.
Great After-Ride Party with Food, Drinks, Music, Prizes & Laughs.
Raffles with prizes from local and national partners to benefit Operation Surf.
Endless Memories, Lots of Smiles in One of California's Most Beautiful Places to Ride.
Extend Your Stay
Special Rates for Bovine Classic Riders