Saturday October 14th, 2023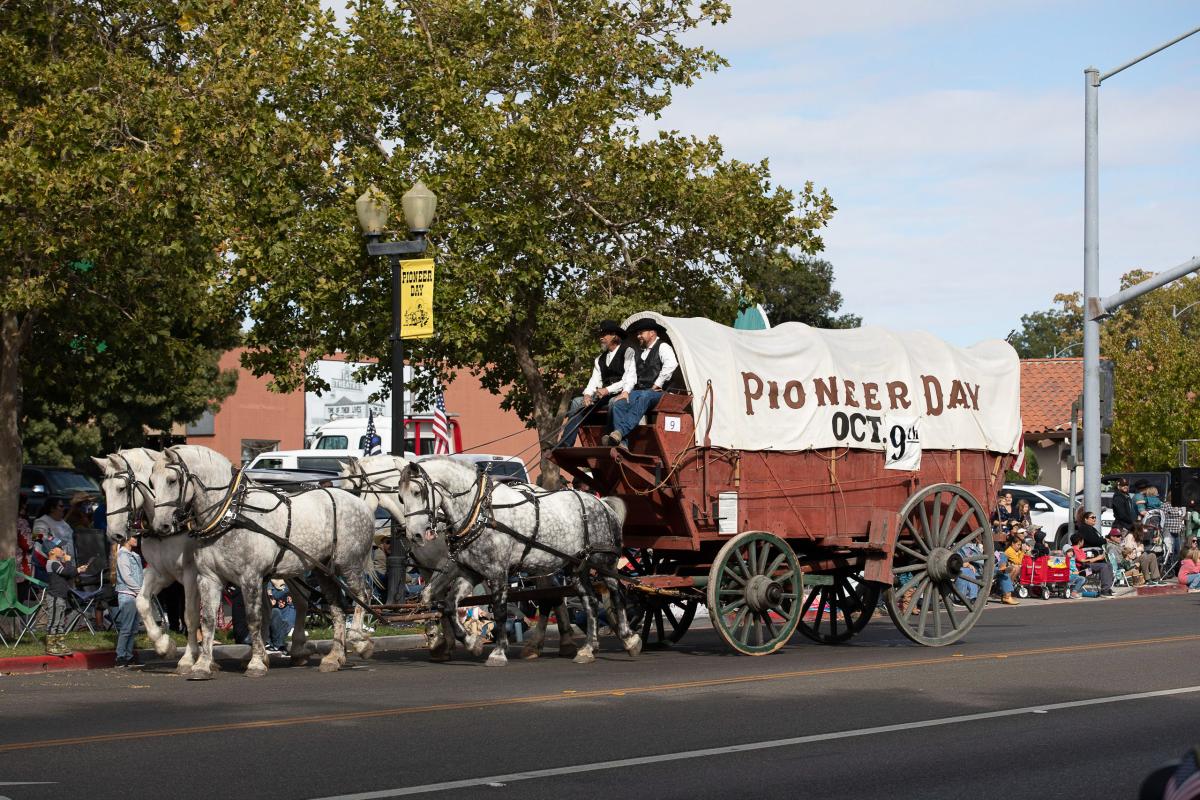 Pioneer Day is one of Paso's greatest celebrations and oldest traditions, bringing visitors and longtime locals together for a day full of festivities, history, and beans. Take a trip to old California during this event-packed day of family fun. Bring the entire family and enjoy viewing running antique tractors, horse-drawn wagons, marching bands, mounted equestrian groups, dancers, floats, fire engines, vintage cars and more. You will see it all at the 2022 Pioneer Day Parade. 
The 92nd annual Paso Robles Pioneer Day will return October 2022. This gratuitous event is constructed for the whole family to enjoy. During this celebration of history and tradition, downtown Paso Robles is transformed into the old west, with multiple throwback activities that are all spearheaded by a grand parade running down Spring Street, paying homage to the pioneers of our past.
 
The star of the show is of course the Pioneer Day parade. Beginning at 16th and Spring Street, four blocks from prime viewing location at the City Park. The parade enables visitors to step into history and view antique tractors, vintage cars, and horse-drawn wagons as marching bands, mounted equestrian groups, dancers, and floats add to the traditional flavor.
Following the parade, visitors are invited to relax in the park, enjoy a delicious meal at the free bean feed, and participate in the remaining activities of the day!
About Paso Robles Pioneer Day
The first Pioneer Day was held on October 12, 1931. It was organized by community volunteers working with generous donations of time, materials and money from individuals, businesses, churches and service organizations. Their goal was to provide a day of community friendship and a commemoration of the heritage of the Paso Robles area.
It would also become a day set aside to say "Thank You" to all of the people who support the business and professional community of the area throughout the year. Most businesses closed so that their employees could enjoy and participate in the activities and family reunions. There were to be no charges for any of the events, no commercial concessions and lunch would be provided at no cost.
Paso Robles stays true to its roots by sharing California's rich agricultural heritage. Become an agritourist and experience the California lifestyle through the many ag-based activities and adventures in and around...
Read More