California Mid-State Fair
Save the date for July 19-30, 2023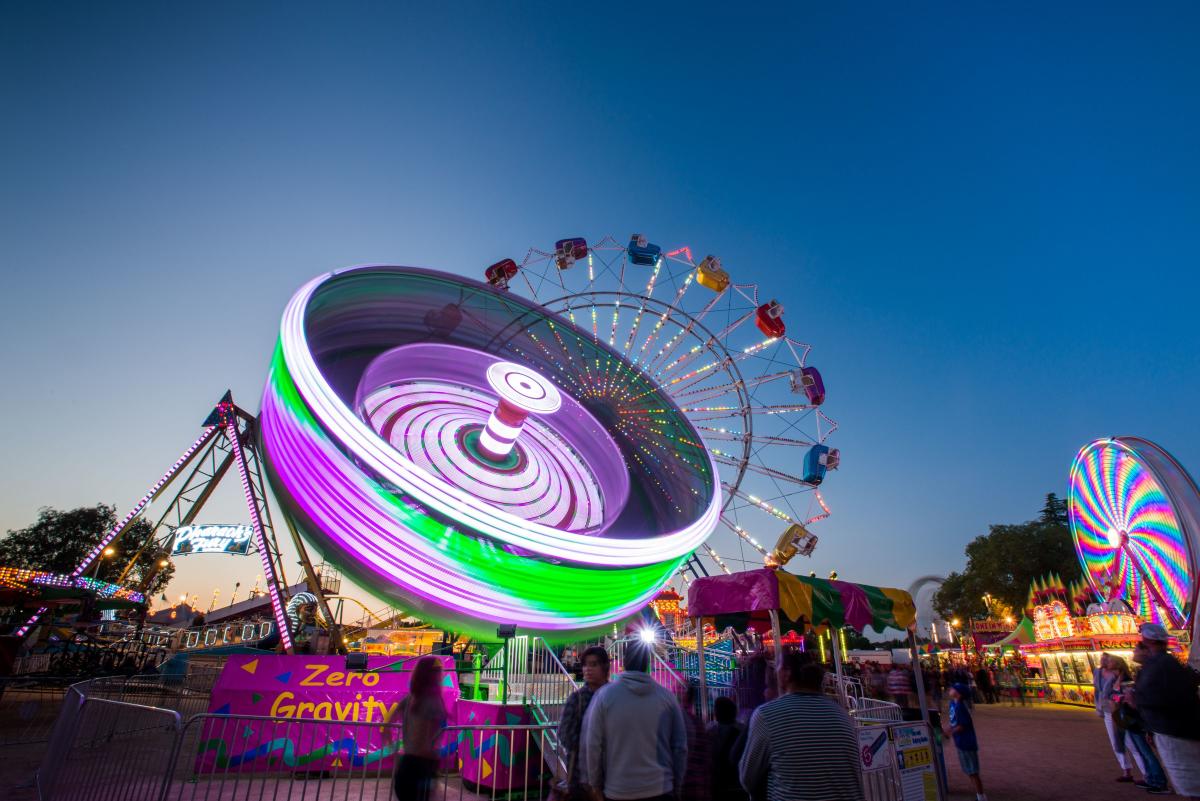 The California Mid-State Fair runs for 12 days at the end of July. Enjoy concerts, music, food, carnival rides, animals and MORE this summer in Paso Robles at "The Biggest Little Fair Anywhere!"
The Fair opened in 1946 and was first known as the San Luis Obispo County Fair. The Fair has hosted some of the biggest names in the music industry. Artists such as Aerosmith, Garth Brooks, Tom Petty, George Strait, Journey, Miranda Lambert, Rod Stewart, Justin Bieber, Jason Aldean, Cardi B, Blake Shelton, Luke Bryan, and Carrie Underwood have all performed on the Main Grandstand Arena stage. 
Facilities are located at 2198 Riverside Avenue in Paso Robles.
For more information and to purchase tickets visit: www.midstatefair.com
Extend Your Stay
One Day At The Fair, Isn't Enough!
Explore Paso Robles Beyond The Fair
Memories From The Midstate Fair