Welcome to Paso Robles
Escape to the majestic rolling hills and celebrated wineries of Paso Robles. Located midway between Los Angeles and San Francisco and bordered by coastal Highway 1 and the 101, Paso Robles is California wine country with beach access and Michelin stars. A community of cowboys and innovators, it's where world-class food, wine and art meet small-town charm.
Savor Real California
The Insider's Guide to Paso Robles

Explore Paso Robles Wine Country, Michelin-Star Dining, Activities, Adventures and more.
Paso Presents: 
Stories of the People and Places That Have Shaped Paso Robles

Hear Their Stories
Paso Robles is constantly inspired by the character of the people that call it home, reflecting the unique passions that each contributes and shares. Paso Presents aims to strip down layers of history and culture to reveal the raw ingredients of this community, the true faces of Paso. All while highlighting the dynamic and diverse personalities that have formed and continue to transform this community with a pioneering spirit. Today, Paso presents to you the people behind it all.
Plan Your Next Trip
Explore our itineraries below to design your next trip
Paso Robles has a wide variety of event spaces. From wineries to Paso Robles Event Center, there is a place to suit your...
Learn More
From wine tasting to horseback riding to relaxing spa days, you can do it all in Paso Robles.
Learn More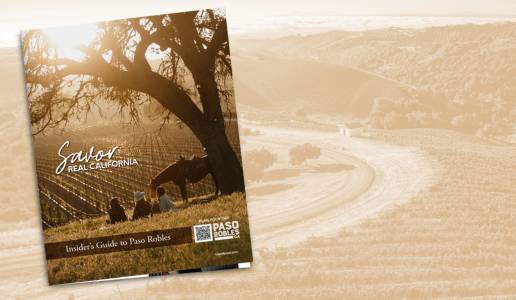 Get The Insider's Guide
Subscribe to our e-newsletter and download our Insider's Guide to Paso Robles – featuring Paso's top visitor's attractions.