---
Shop 'til you drop in Paso Robles with a plethora of shopping options all just a short walk from the Downtown City Park, which frames the idyllic square in the center of town. From upscale clothing boutiques to local artisan shops, to gourmet food and wine markets, Paso has something for every shopper. Shop Downtown Paso and spend the day exploring a unique collection of Paso Robles stores. In the charming family-friendly environment you will discover one-of-a-kind finds at antique malls or sample locally sourced gourmet foods from a friendly homegrown business. Start your day in the heart of downtown where you'll find ample free parking, public restrooms, and diverse shopping options. This easily accessible area allows you to comfortably stroll through town taking in the sights and sounds of historic Paso Robles. Stop to refuel along the way at one of the favorite local restaurants, bars, breweries or winery tasting rooms. Here we'll provide you with a curated list of all Paso Robles' best-kept shopping secrets, so that you're ready to hit the streets upon arrival.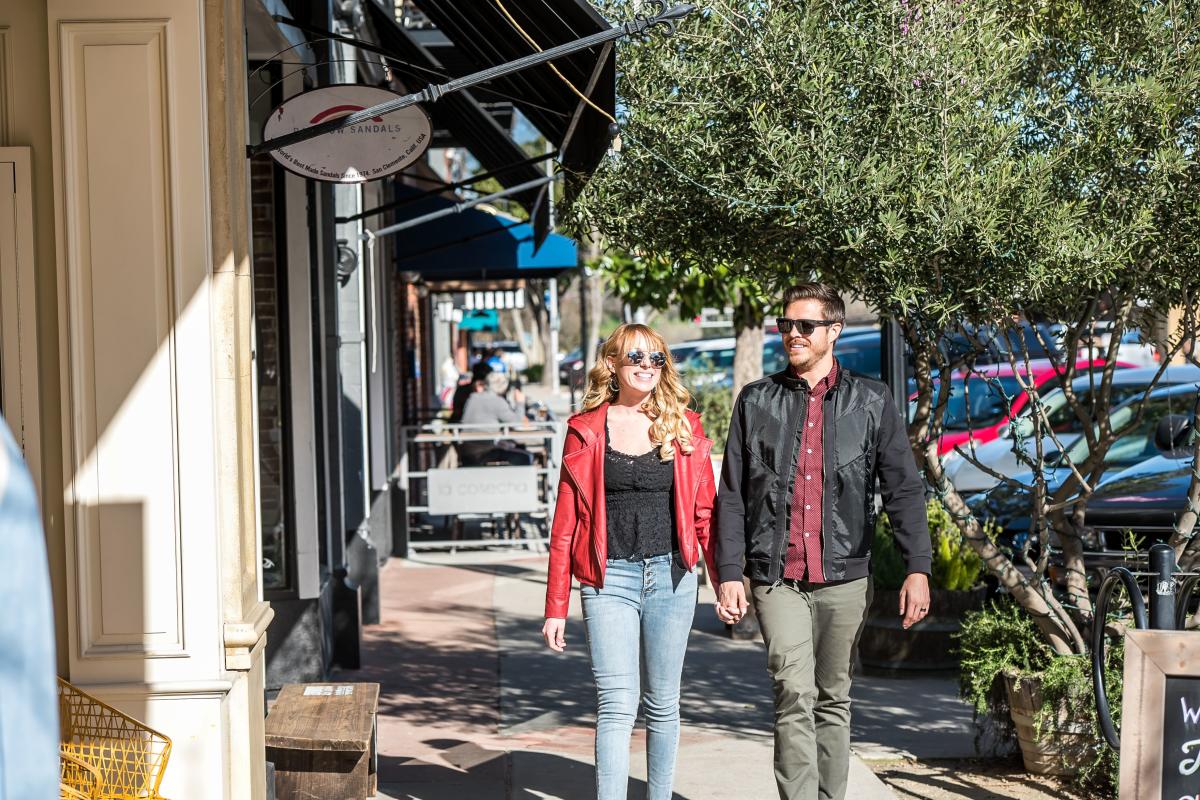 Dress to impress with the help of Paso Clothing Stores. Specialty wine tastings and date-night dinners call for stylish new attire to match. Upgrade your wardrobe with a colorful collection of shops, boutiques, and upscale consignment stores. Bring home a hint of one-of-a-kind Paso style in your suitcase that will remind you of your memorable trip.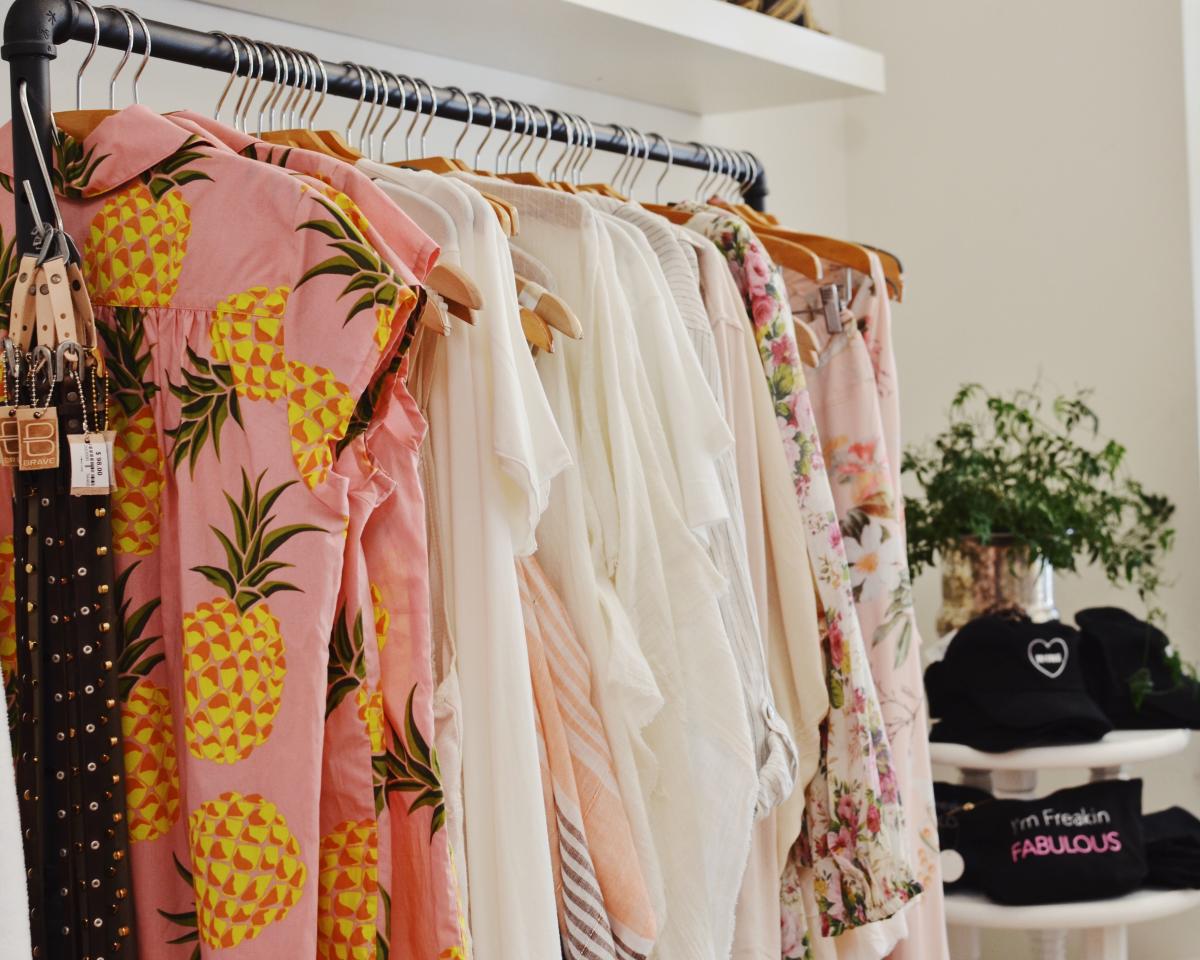 Give the gift of Paso Robles. Whether you are taking home a memory to commemorate your trip or bringing back thoughtful gifts to loved ones, the Paso Robles Gift Stores have something for you and yours! Discover items you never knew you needed as well as souvenirs that leave you longing for another trip.
The General Store - The General Store is well known in Paso for being home to all things "tasty, lovely and useful" — with a special focus on locally-sourced goods. They specialize in local eats, home goods, self care, books, and everything in between. Taste locally-crafted pantry goods like olive oil, vinegar, almonds, hot sauce, honey, spices, seasonings, coffee, tea and sweets. Decorate with classic home goods such as tableware, kitchen tools, decor, and bar accessories. Indulge in decadent self care like candles, bath soaks, soaps, and body washes. And take home a collection of accessories, cookbooks, puzzles, games and more. You name it, The General Store has it. Come here for one-stop shopping whether you're shopping for a gift for yourself or a gift for a friend.
Boyd's Cigars & Elegant Gifts - Boyd's offers a huge selection of smoking and drinking accessories as well as a truly unique shopping experience. Discover a selection of more than 200 premium hand-rolled cigars, a 300-square-foot walk-in humidor and a private cigar lounge with a pool table.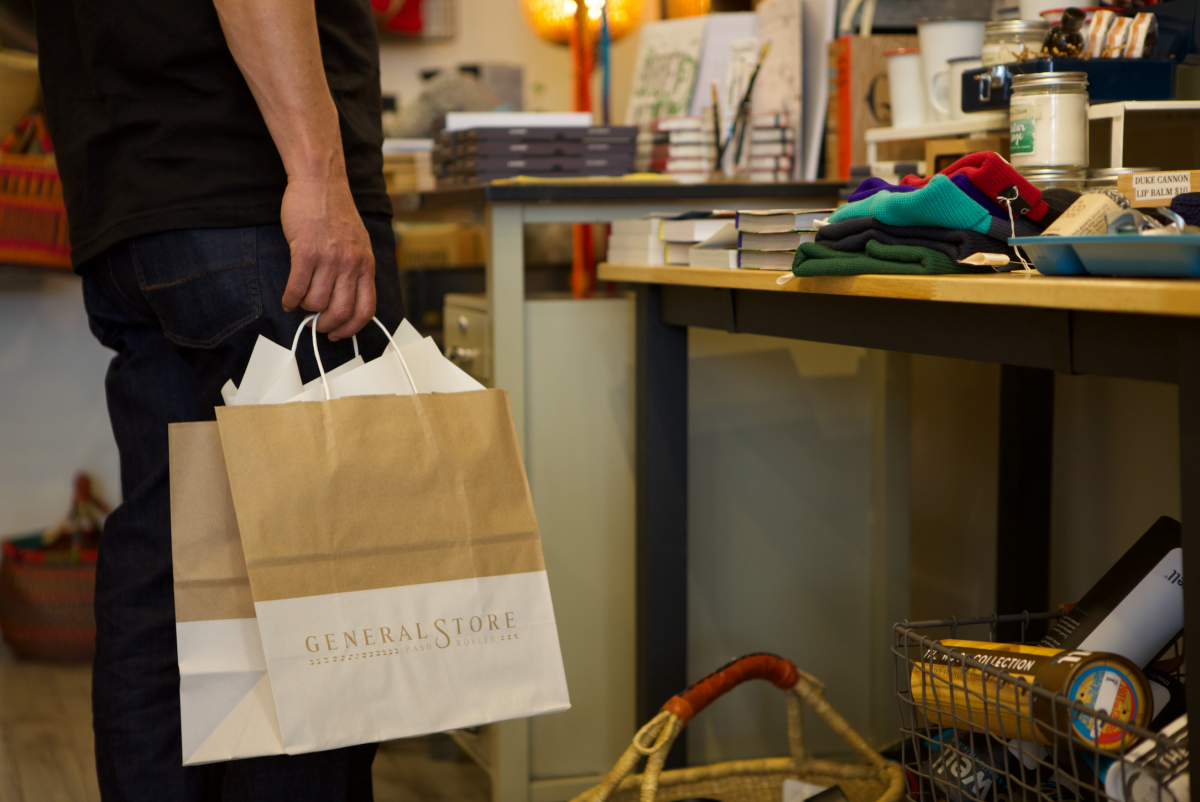 Uncover a rich history at Paso Robles Antique Stores. Not sure what you're shopping for? Look and let it find you. The fun of antiquing lies largely in the experience itself. Whether you're an antique collector or a vintage newbie looking to check out all the hype, Paso is the premier place to start. The shops tell a story of their own, but each piece reveals an even deeper tale. Get to know Paso one antique chandelier at a time.
Reminisce - Village of Shops - Located at the corner of Pine and 14th Street, Reminisce is known as the local "antique village" due to its vast collection of shops. With over 20 vendors and artisans sharing the space, each shop is designed and decorated by the vendor to showcase their individual passions. Here you will find antiques, collectibles, jewelry and accessories, infant wear and baby gifts, vintage and new decor. You may also find architectural salvages, rehabbed and original vintage home furnishings, as well as industrial, steampunk and chic treasures.
Relics Antique Mall - This 4,000 square foot, multi-vendor indoor marketplace is located in a large modernized Quonset-style building, that housed a bowling alley and a movie theater in the 1930s. Enjoy a sense of Paso's history as you shop for antique treasures.
Great American Antiques - Located on Spring Street, just one block from downtown, Great American Antiques offers a diverse selection of antiques collectibles — you never know just what you might find.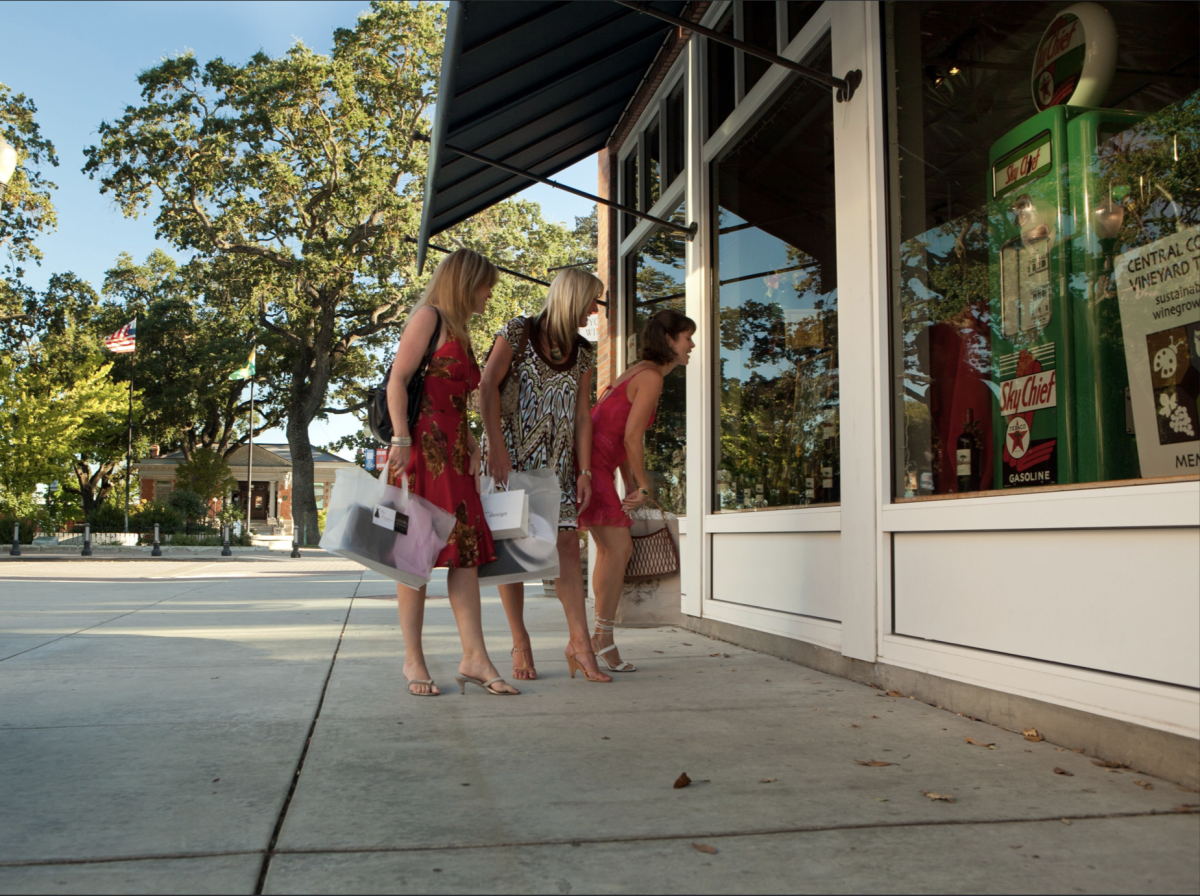 Explore the magic of Paso Robles Farm-to-Table Fare. The City of Paso's bounty is evident everywhere you turn, from miles of rolling hills of grape vines to almond tree orchards and ranchlands. Paso Robles' has a strong agricultural history with years of ranching roots. Savor tastes of Paso straight from the farm and tales straight from the farmer's mouth.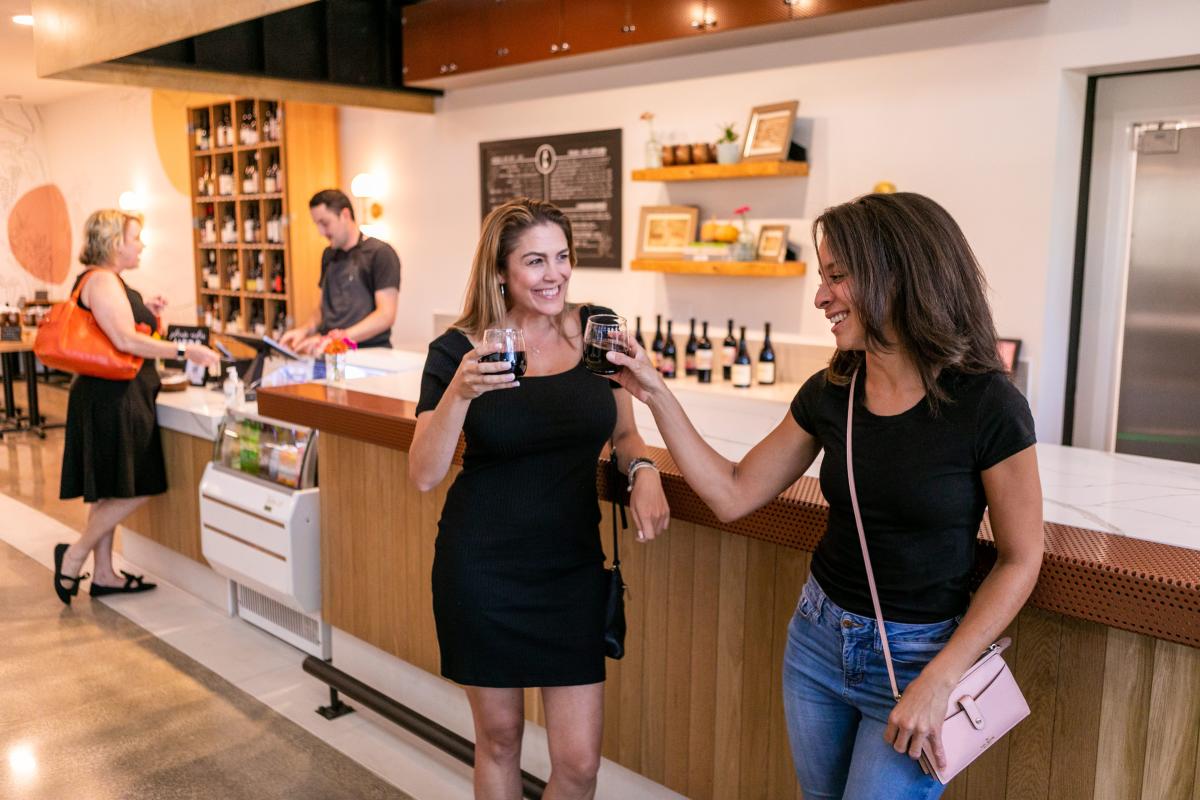 Get inspired by discovering Art in Paso Robles. Home to some of the most creative minds in the Central Coast, the art scene is quickly transforming the downtown area. Overflowing with rich history and panoramic landscapes, it is easy to become inspired by Paso's natural beauty. Here artists of all styles and backgrounds come together to honor and share their favorite parts of Paso Robles. Experience Paso in color, and perhaps even find inspiration yourself.
Studios in the Park - Welcome to the ultimate art destination in Paso Robles. This nonprofit art studio provides multiple galleries throughout the year including their Printmakers Gallery, Photography Gallery, SLO County Office of Education Gallery (featuring student artwork), Paso Robles Art Association Showroom Gallery, and the Atrium Gallery (their primary public exhibit space). Each gallery showcases exciting themed exhibits that are regularly updated and constantly evolving with the culture, trends, and holidays at the time. The studio also offers classes and workshops for art lovers of all ages. Discover your creative side with a trip to Studios in the Park. Discover art, create art, and take art home with this one-of-a-kind artistic haven.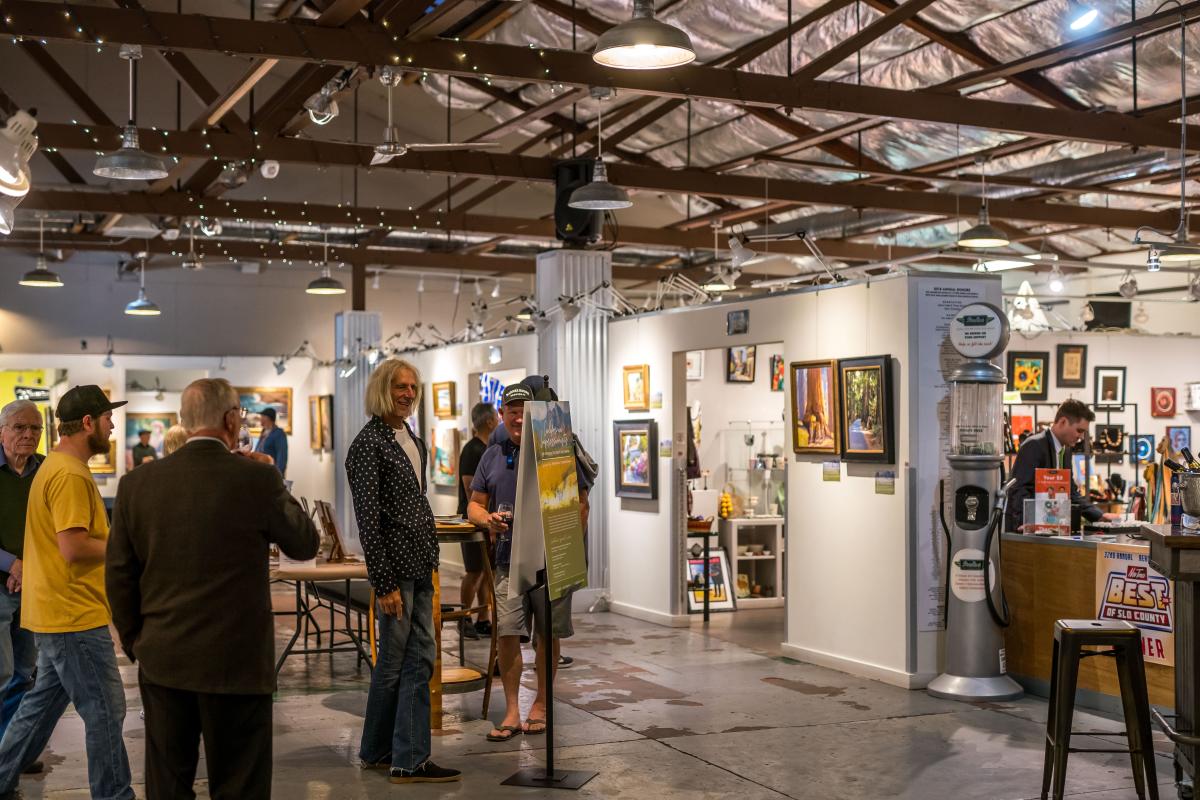 ---
More Shopping In Paso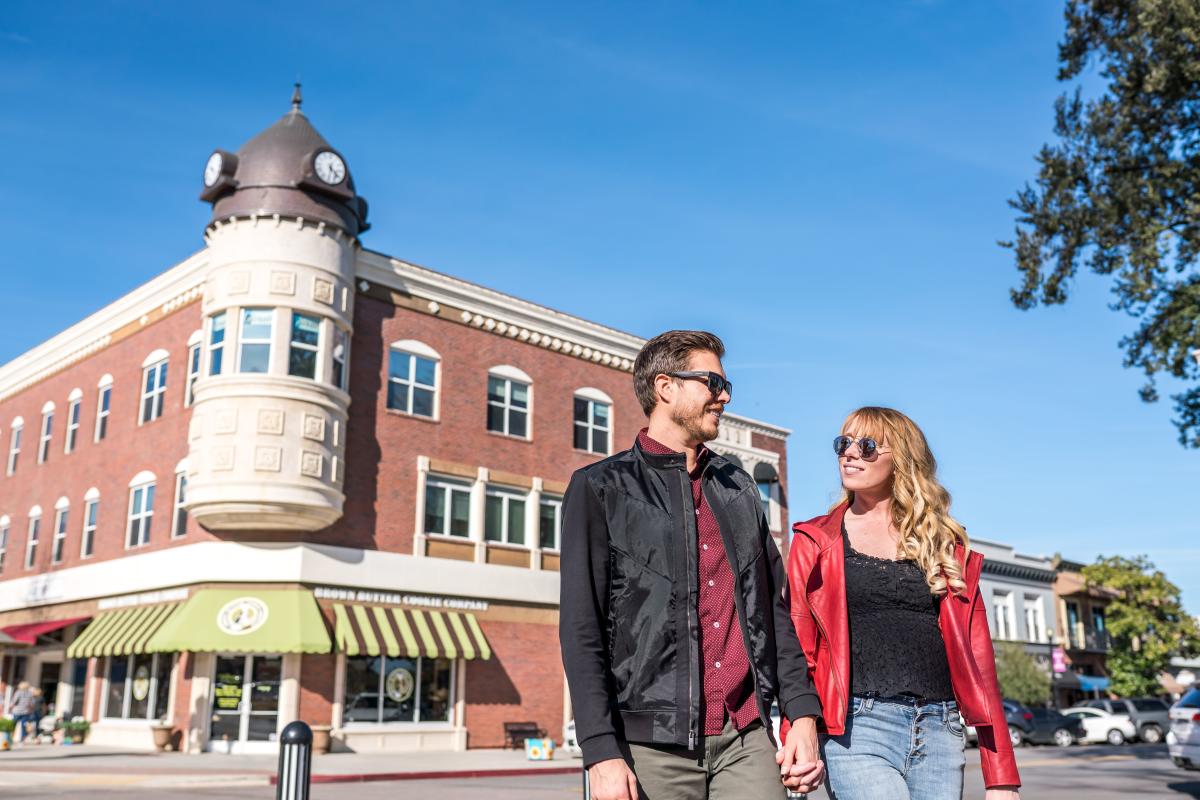 The list goes on… With such a wide range of storefronts and hidden gems in the area, there's something for everyone's taste and budget. Explore Paso Robles' full list of shops below.