Farmers Market
Held every Saturday morning in Templeton and Tuesday morning on the south side of the Downtown square, each week dozens of local farmers man their booths, and are ready to give you a taste and a tale of their family farming philosophy.
Stroll Through Farmers Market
From the vineyards and rolling ranchlands to the almond tree orchards dotting the hillsides, the evidence of Paso Robles' bounty is everywhere. And you can experience the delicious abundance of Paso's agricultural and ranching roots all in one place: the twice-weekly Farmer's Market.
(Locals know how great their neighbors' goods are, so they demand two each week.)
Each week you'll see Paso's freshest fare from produce to grass-fed beef, as well as baked goods, artisan cheeses, seasonal flowers, and aromatic herbs.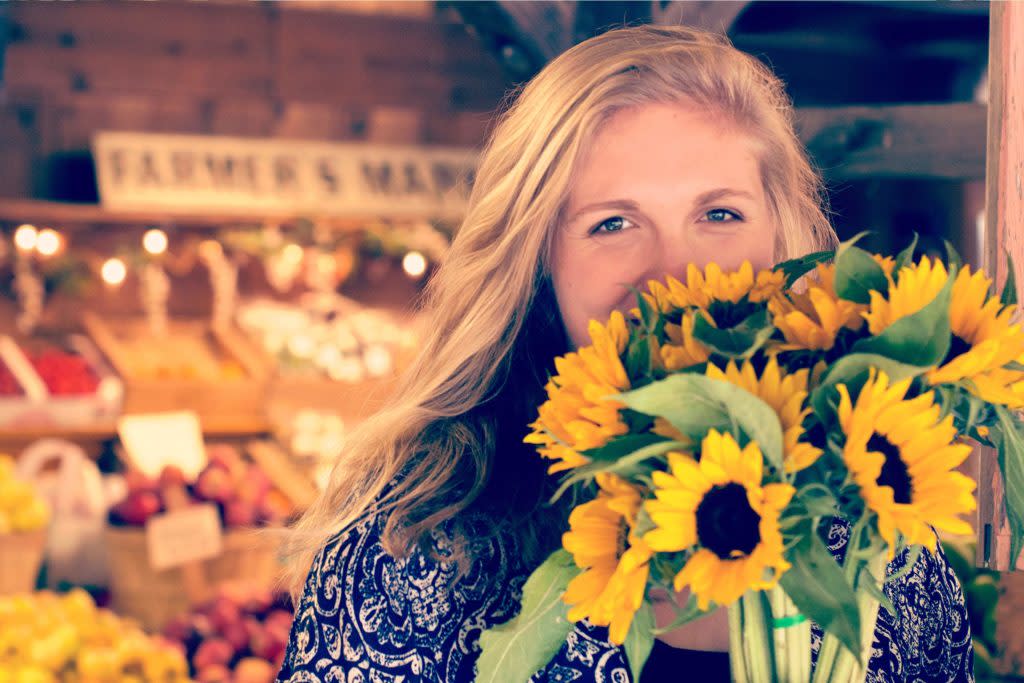 Fresh and local produce is available twice per week.
Dining Experiences are Fresh and Local
Because of its frequency and huge selection, you can often spy the region's top chefs filling their baskets for their specials. Think of it like a preview menu for your dinner!
On Tuesday evenings, you'll be able take your munch-ables to the host of wine tasting rooms that are located right off the square. On Saturdays, a great place to begin and end your perusing is at one of the coffee houses.
Whether you're just looking or gathering goods for your vacation dinners, the downtown Farmer's Market is a great opportunity to immerse yourself in Paso Roble's rich local farming culture.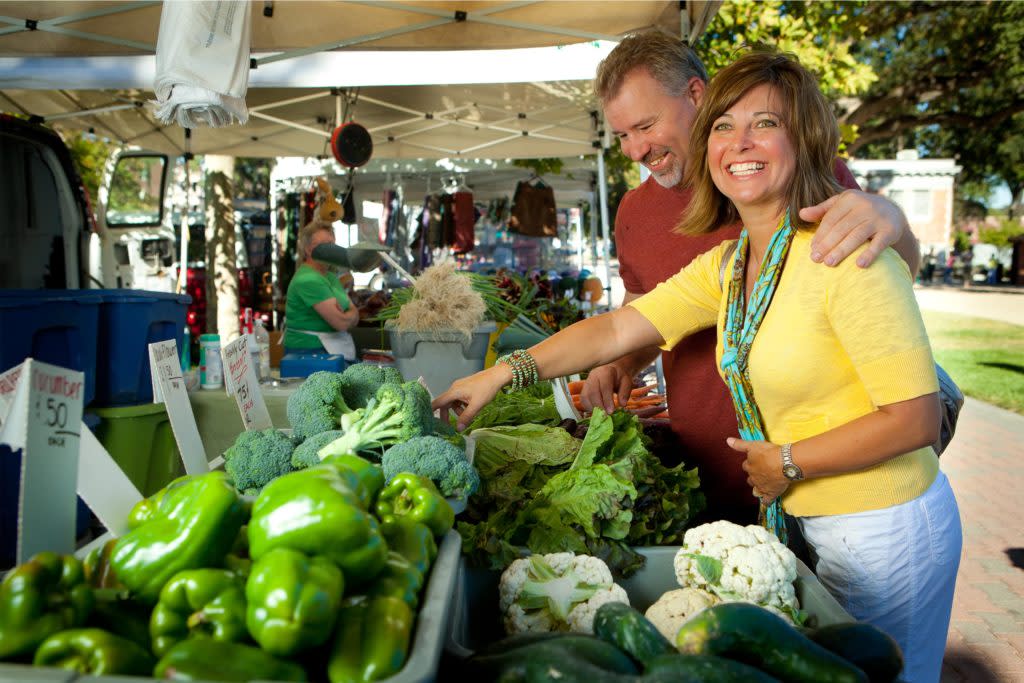 Fresh, local, organic, and delicious is in downtown Paso Robles.
Paso Robles stays true to its roots by sharing California's rich agricultural heritage. Become an agritourist and experience the California lifestyle through the many ag-based activities and adventures in and around Paso.
In Greek mythology, the Gods Athena and Poseidon competed to give mortals the best gift. It was a fierce competition because Athens was the prize. Athena won with the olive tree, which is no surprise to the Paso-area olive oil producers.