Concerts & Live Music
The Live Music Scene in Paso Robles
Listening to live music is more the norm than the exception when visiting Paso Robles. As the wine and craft beer communities have grown so has the talent pool for local musicians.
Musicians of all genres find stages across Paso on back patios, on the flatbed of an old truck and in the cellar. It's common to find live music on Friday, Saturday, and Sunday throughout Paso.
It's also common to see headliners stopping in Paso and making stage performances at world-class venues like the Vina Robles Amphitheatre.
Seasonal events bring visiting musicians who find a variety of venues to showcase their talents and add to the live music experience of Paso Robles. Often these experiences complement wine tasting and dinner, which make it an evening of music, wine and culinary delights.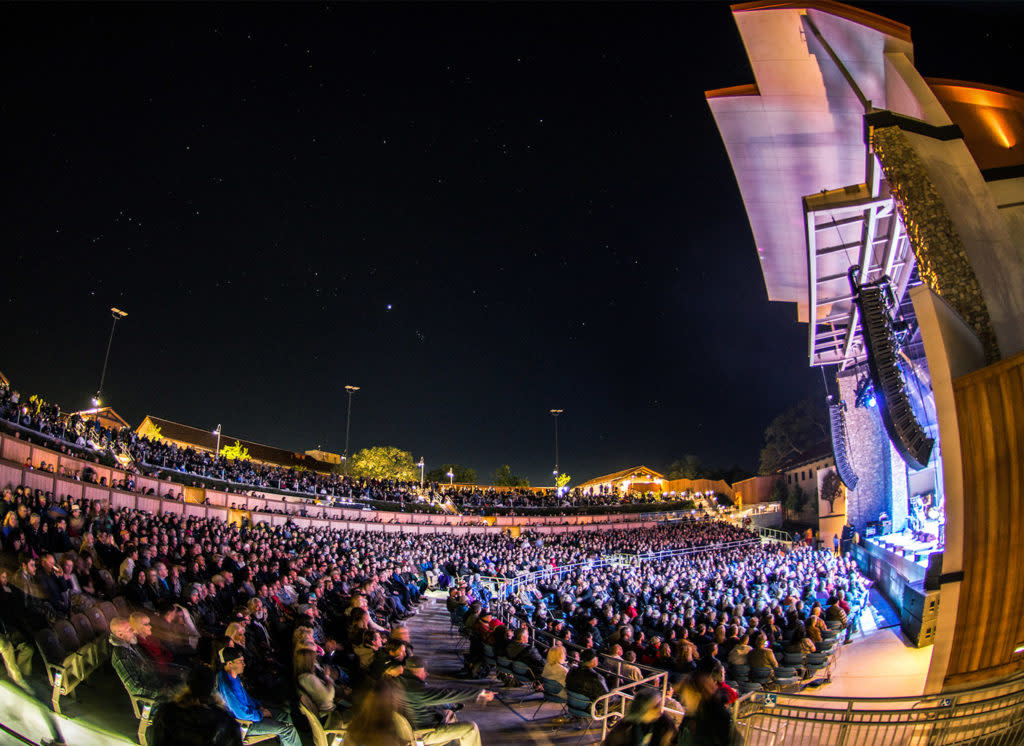 Headliner acts play sold-out shows at Vina Robles Amphitheatre.
Vina Robles Amphitheatre
Every Saturday night, you are invited to slow down from your week, sit back and enjoy live music at Vina Robles' tasting room.
The Vina Robles Amphitheatre is the newest amphitheatre on the Central Coast. Nominated for two consecutive years as "North America's Best Small Outdoor Venue" by Pollstar Magazine, the venue seats 3,300 in a beautiful setting amongst the vineyards of Paso Robles.
Bringing in notable artists each season you'll find 25-30 concerts April – October each year. Ticket prices are determined based on seating and the artists.
The venue features Vina Robles wines, great local beers and a selection of picnic provisions to enjoy a snack or dinner before the event.
Popular shows include – Bryan Adams, Earth, Wind and Fire, Lee Brice, The Gipsy Kings, Lindsey Buckingham and Christine McVie, Gloria Trevi Vs. Alejandra Guzman and The Shins performed in the past. The venue boasted multiple sell-out performances, including Trevor Noah, host of the Emmy® and Peabody® Award-winning "The Daily Show" on Comedy Central, Rock and Roll Hall of Fame inductees Chicago, thrash metal pioneers Slayer, with Lamb of God and Behemoth and rock legends REO Speedwagon with STYX and special guest Don Felder.
See the 2019 schedule.
Tooth & Nail
Storm the castle for a unique experience. Tooth & Nail Castle offers unconventional brands with historic labels and plenty of space for you to dance, listen and enjoy a show. This old-world, industrial castle offers lounge seating next to the fireplace, or an expansive Pergola to enjoy Paso's breezy, sunny days. Tooth & Nail offers music Friday through Sunday on most weeks, so there's always an opportunity to enjoy.
February 22, Uncorked & Unplugged: Vince And Dan Cimo (of the Cimo Brothers)
You know it wouldn't be a proper "Uncorked & Unplugged" series without Vince and Dan from the Cimo Brothers. These guys are some of the most kind-hearted and creative people we know, and it definitely shows in their music. This is the last performance of Tooth & Nail's Uncorked & Unplugged series, but it will be one you don't want to miss! You can hear them play from 5:00 pm-7:00 pm on Friday.
February 24, Alice Wallace
We have another first-timer Storming the Castle and she is exactly what is needed to mix things up a bit. Alice is a singer-songwriter and has grown up in a house full of talent, listening to sounds of her parents' guitars and vocals. She started performing original compositions at a local bookstore by the time she was a senior in High School, which makes perfect sense why she won the 2017 Female Vocalist of the Year at the California Country Awards. You can hear her play from 1:00 pm-4:00 pm on Sunday.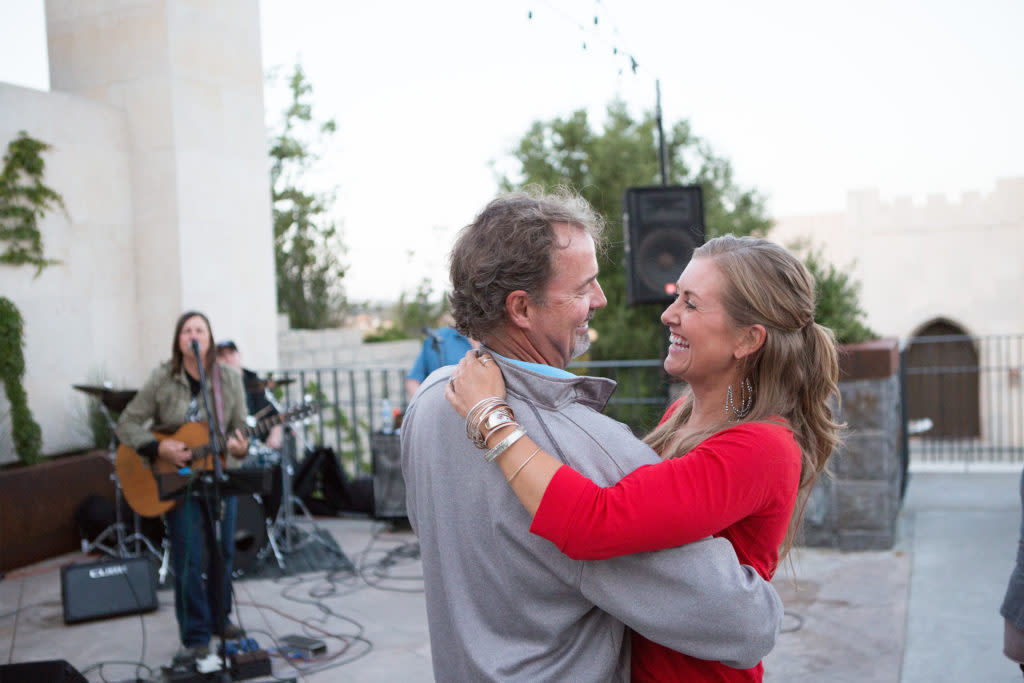 Live music at Tooth & Nail Winery is always a great time.
BarrelHouse Brewing Company
Bringing together delicious craft beer with live music and events is the focus at BarrelHouse. The Paso Robles based brewery and beer garden is a destination for all ages. Adults can enjoy a flavorful line-up of well-made craft beers while relaxing in the half-acre garden. The outdoor space brings together beautiful weather, rolling hills, a rushing waterfall, friendly people and live music.
Good people, good times and great beer. BarrelHouse features live music most Friday, Saturday and Sunday's check website for times. Most concerts are complimentary with beer purchase.
The venue features local food trucks. Check the website for which food Truck you can expect.
Paired with an endless lineup of energetic bands and fun events, BarrelHouse is famously known for their delicious line-up of year-round beers: Sunny Daze, Mango IPA, BarrelHouse IPA, Juicy IPA and Big Sur.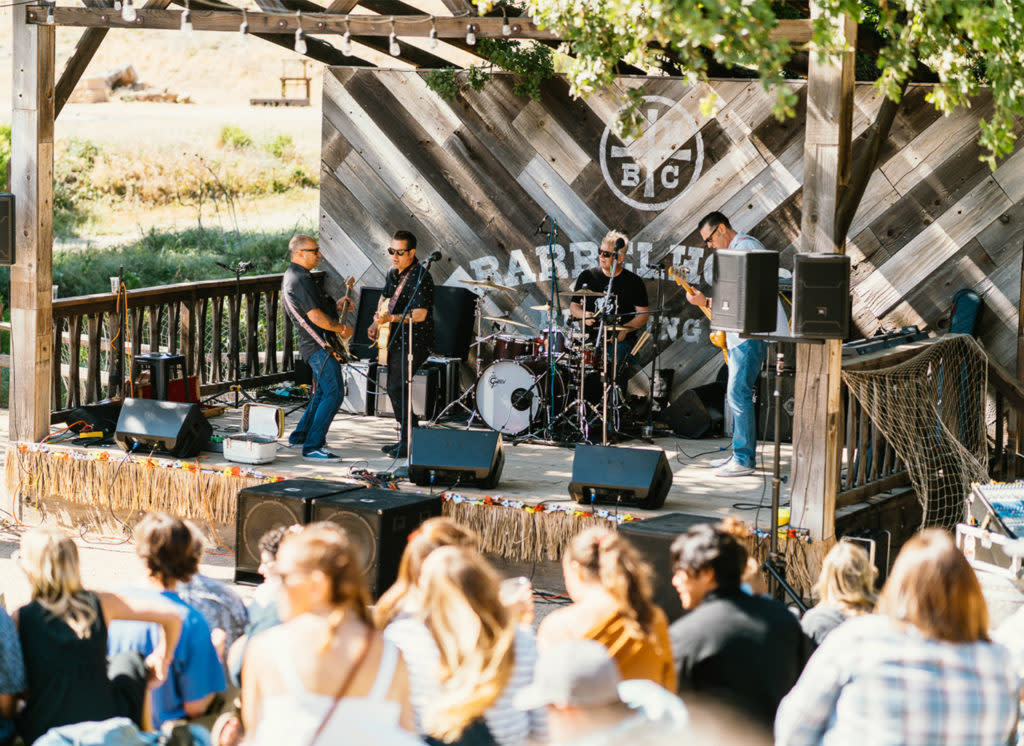 BarrelHouse has live music almost every weekend.
The Pour House
A relaxing and comfortable taproom where Paso's locals gather. Meet friends, make new ones and enjoy a pint or two at The Pour House. Live music featuring local artists and traveling music acts is featured most Friday, Saturday and Sunday's check the website for times. From Bluegrass to Blues, to covers or originals, the must is always top not and at the appropriate volume.
Between sets you can play board games, check the score of your favorite team or watch the big game on one of three TVs. The Pour House is the place to hang with friends or commemorate a special birthday or anniversary.
Hungry? Although there is not a kitchen at The Pour House you can bring in food. Plan your snacks or order food from a nearby restaurant.