Bruce Munro: Light at Sensorio
Sensorio in Paso
Sensorio invites you to see Paso Robles through a colorful new hue. Here art, technology, and nature intersect to create a spectacular entertainment destination located in the heart of Wine Country. Sensorio was created by locals Ken and Bobbi Hunter as a destination for entertainment, exploration, meditation, adventure, and delight, honoring the natural topography of the landscape and intended to offer a wide range of amusing, mystical and kinetic experiences. They commissioned inter­na­tion­al­ly acclaimed British artist Bruce Munro to create a sensory experience that goes beyond visual artistry to offer visitors a walkthrough kinetic adventure. 
Since its installation, Sensorio has become one of Paso's most popular attractions for visitors. Acclaimed nationwide and internationally, Sensorio was fea­tured in The New York Times as #6 in ​"50 Places to Vis­it in 2020" and referred to as "stunning" by Smithsonian Magazine, while The Guardian noted that Munro had accomplished his artistic goal, as "[Sensorio] is art you feel, rather than art you view." 
Sensorio in Paso is an amazing experience for any and all travelers, whether you hope to spend an adventurous evening with the family, friends or coworkers, or enjoy a romantic evening with a loved one. On site amenities include local beer, wine, and several food options, with acoustic live music played nightly on the main lawn. The location is fully ADA compliant, and for a special treat, there is an elevated Terrace option that includes private seating overlooking the entire installation, with fire tables, Airstream bar, and other amenities. Sit back, relax and let Sensorio light up your world. 
The Field of Light
Sensorio launched in 2019 with its breathtaking multi-acre Field of Light. This dreamscape walk-through light exhibit stretches across the rolling hills of Paso, illuminating the natural beauty of the countryside on a grand scale. Composed of more than 100,000 stemmed spheres lit by fiber optics fully powered by solar energy, this is British artist Bruce Munro's largest installation in the world. His original inspiration for Field of Light came from a vacation to Uluru, Australia in 1992, where he saw stunning flowers bloom overnight in the barren desert after a rain shower. He captured his impressions of the landscape and its energy, heat and light in his journal and over a decade later, created a Field of Light as an embodiment of this experience. The first Field of Light was created in the field behind Munro's family home in Wiltshire, and since then he has installed large scale light exhibits around the world, including one in Uluru in 2016 to honor his initial inspiration.
Light Towers
In 2021 Sensorio unveiled its stunning new addition Light Towers at Sensorio, created by artist Bruce Munro specifically to celebrate Paso's 300+ wineries and exten­sive wine coun­try envi­rons. For this adjacent walk-through exhibit, Munro created a maze of 69 Light Towers rising almost 7 feet high, com­posed of over 17,000 illuminated wine bot­tles. These colorful towers use technology and glowing optic fibers to morph colors with a moving musical score. Munro developed the idea for this exhibit after reading the book, "The Gifts of Unknown Things," a story of nature, reality and coexisting with imagination. Wander through these illuminated towers with a glass of wine or cup of cocoa in hand and you're likely to feel inspired as well. 
The Artist: Bruce Munro
British artist Bruce Munro is best known for transforming art into an interactive experience with his immersive, large-scale installations. Light based and site specific exhibits, such as Light at Sensorio, are both his area of expertise and his favorite to create. Using the world around him for reference, he tailors each exhibit to highlight and enhance the land instead of change it. Years of personal experience go into the creation of each new work, from his years of journaling to his past career experience as a light manufacturer. Munro attributes a great deal of his success to his thorough involvement along every stage of the installment, from his initial idea until the final construction of the site. Inspired largely by his interest in stimuli and shared human experiences, his work aims to create a sensory and emotional response for the viewer. This, combined with his environmental consciousness and inventive urge to reuse materials has led to some of his most popular attractions to date. 
His original inspiration for the Field of Light came from a vacation to Uluru, Australia in 1992. As he journeyed through the Red Desert he felt overwhelmingly connected to the landscape and its energy, heat, and light. He captured these emotions within his journal and over a decade later, he created the Field of Lights exhibit as an embodiment of this experience. The first Field of Lights was created in the field behind his family home in Wiltshire, but since then Munro has installed multiple exhibits, including one in Uluru in 2016 to honor his initial inspiration.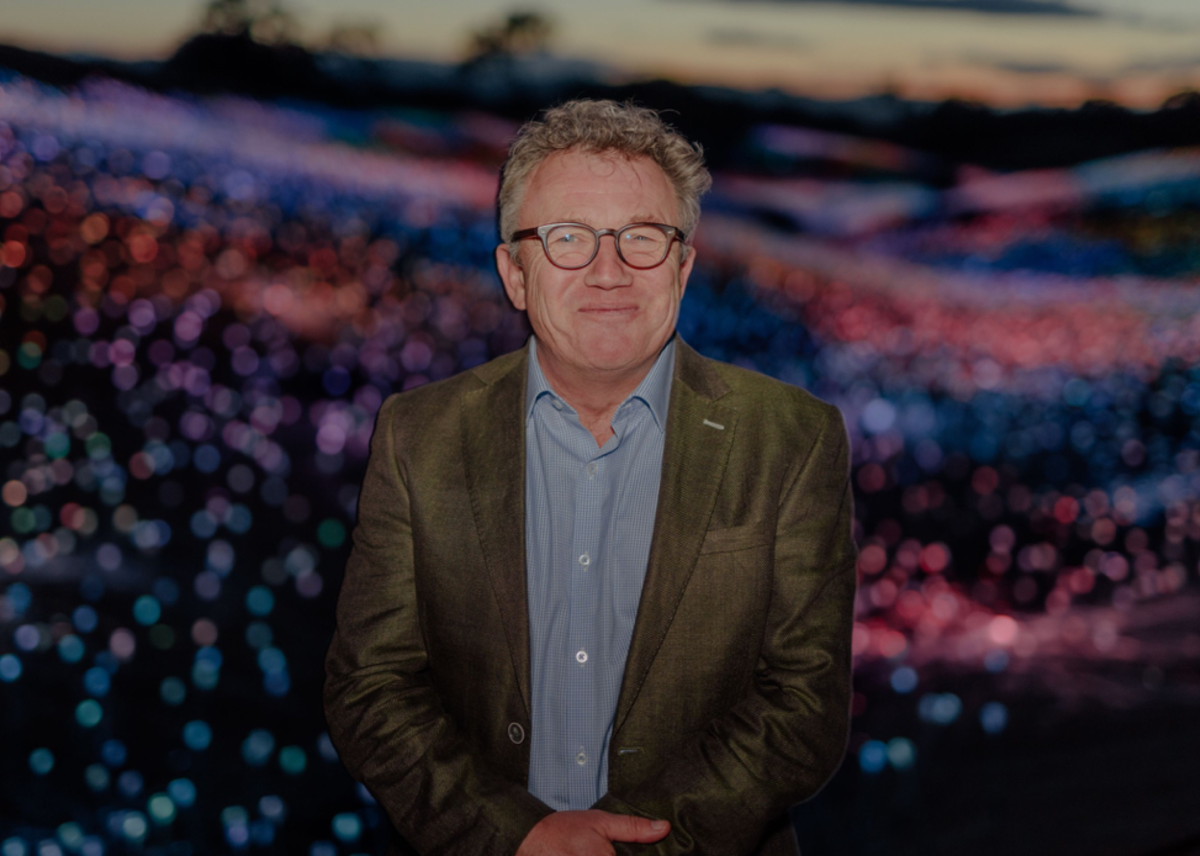 Celebrate your creative spirit as you immerse yourself in Paso's energetic music scene. Our town is bursting at the seams with entertainment, it seems you can find live music everywhere in Paso Robles. So you don't miss out on the hottest entertainment spots, we're breaking it down for you by experience.
Held every Saturday morning and Tuesday evening on the north side of the Downtown square, each week dozens of local farmers man their booths, and are ready to give you a taste and a tale of their family farming philosophy.