Spend the Holidays in Paso Robles
Small town charm along with family-friendly events, award-winning food, and, of course, world-renown wines are just some of the reasons why Paso Robles is the perfect place to spend the your Halloween, Thanksgiving and Christmas. Here are the top reasons you should head to Paso Robles for the holidays.
Halloween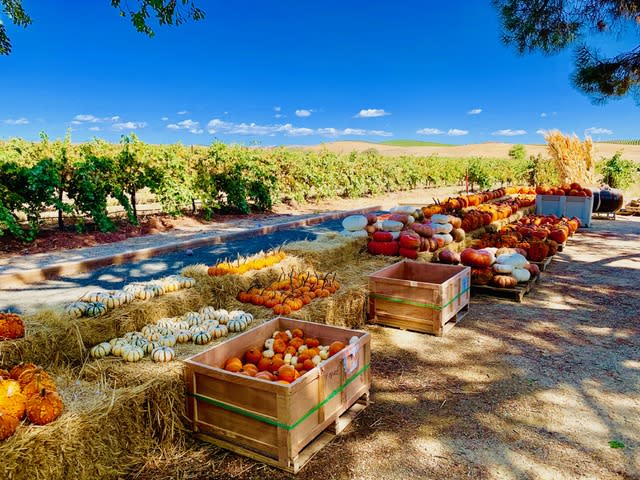 The pumpkin patch at LDT Cellars awaits.
Pumpkin Spice
River K Pumpkin Patch is a locals' favorite and has all you need to celebrate the season with a corn maze, pumpkin picking, hayrides and more. With more than 39 years under their belt, the supply family fun here is bountiful.
Who doesn't like a little wine with their pumpkins? At LTD Cellars, you can peruse for the perfect pumpkins, take hayrides with the kids and catch live music every week. Yes please!
Trick-or-Treat Downtown
On Halloween night trick-or-treat among the local merchants in Downtown Paso Robles as the streets are pedestrian-only during the evening. Take a photo with the Downtown Witches, enjoy a barbeque dinner in the City Park, vote on your favorite scarecrow and sit back for one of the multiple shows happening throughout the night.
Drink In the Halloween Spirit
Join Tooth & Nail for an adults-only Halloween party at the Castle on October 25. Dress in your best costume attire for a chance to win a prize, get your Monster Mash on and enjoy delicious bites and wine.
Thanksgiving & Christmas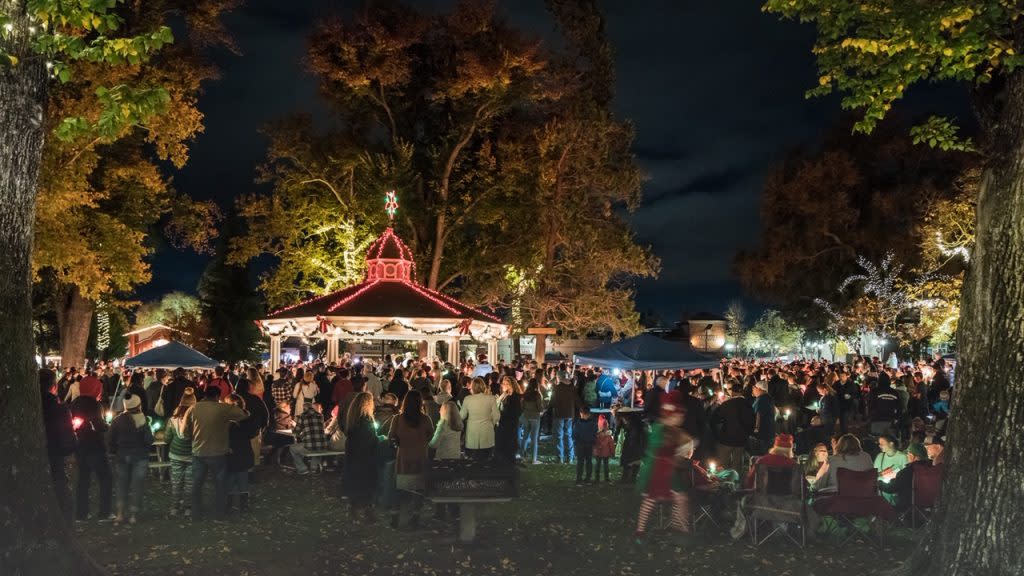 Trees Illuminate a night on the park in Downtown Paso Robles
Find Your Holiday Feast
Whether you're hosting a large group for the holidays, cooking isn't your forte, or your kitchen is under renovation, Paso Robles has your back. Make life a little easier this holiday season with reservations to Paso's best restaurants.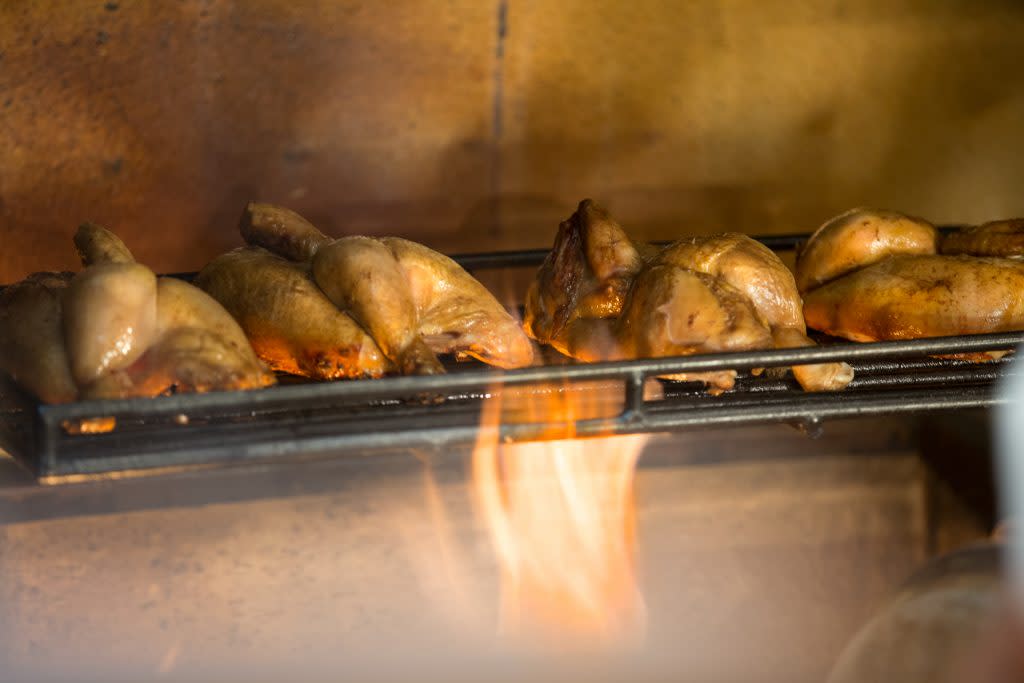 Thanksgiving Dinner Options
Christmas Eve Dinner Options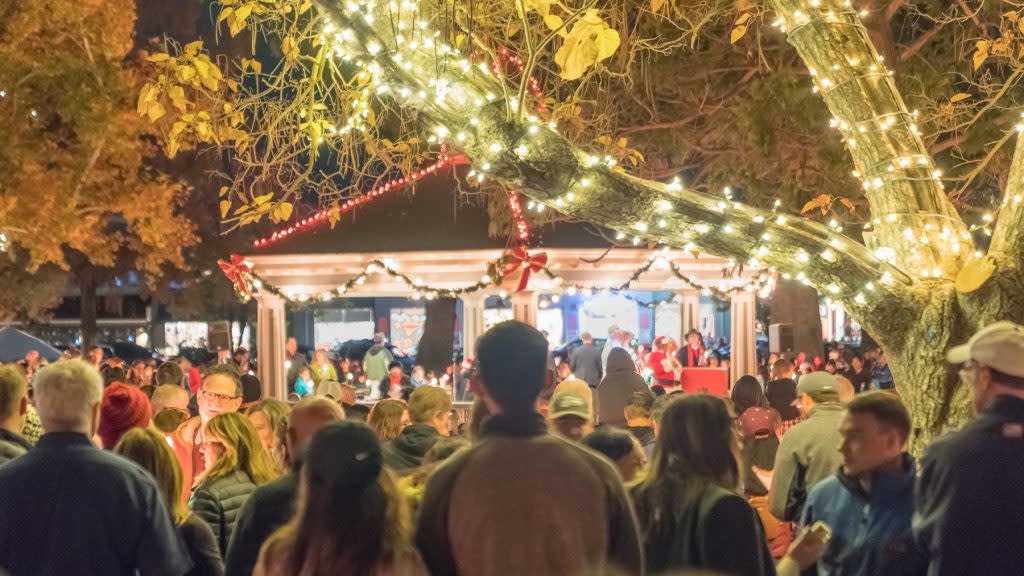 58th Annual Christmas Light Parade (December 7, 2019 | 7pm)
Nothing says holiday spirit quite like a parade and Christmas lights. Bring the family to Downtown Paso Robles on December 7 to join in on the 58th Annual Holiday Light Parade. Walk amongst the festively decorated local businesses and choose your favorite place of the night, visit with Santa Claus and watch downtown light up with holiday cheer as illuminated floats parade through the streets. The parade will start at 7pm near the corner of 10th and Spring St. and wrap its way around City Park. This year's theme is "Light up your Holiday."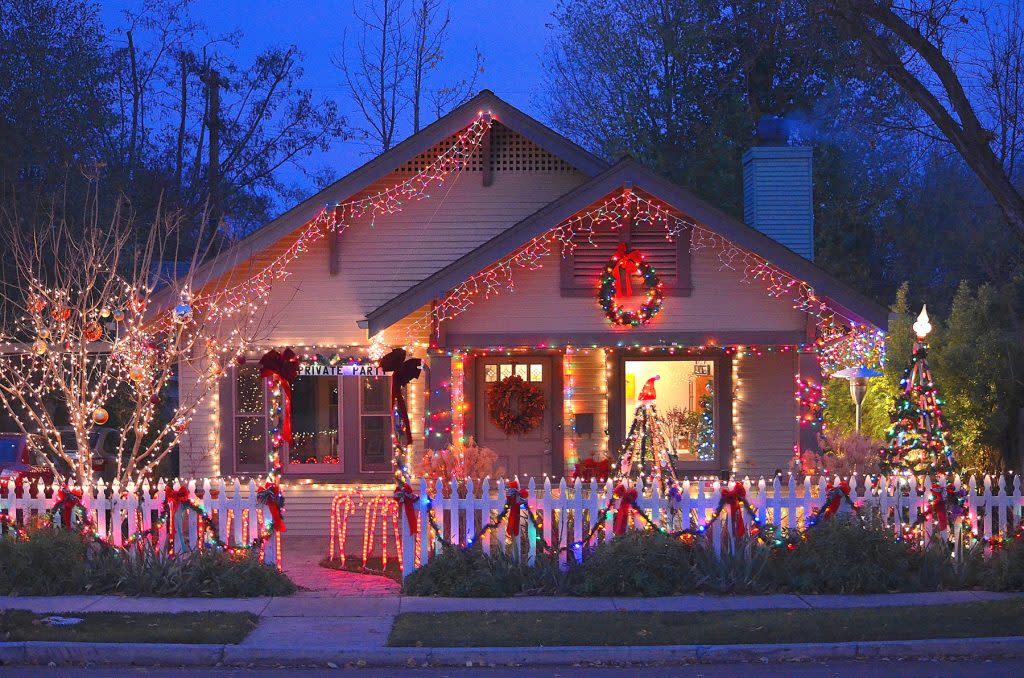 Vine Street Victorian Christmas Show (December 14 | 6-9pm)
Paso Robles may not see snow, but it boasts an abundance of small-town charm and glistening Christmas spirit worthy of a Hallmark Channel original Christmas movie. So grab yourself a cup of hot chocolate and join in on the massive, annual block party this holiday season. Each year, the section of Vine Street from 8th to 21st turns pedestrian-only for one night as the community puts on a Christmas party that even Ebenezer Scrooge would enjoy. Walk around the Vine Street Victorian Christmas Show in awe at the elaborately decorated Victorian homes who open their doors and yards to the neighborhood, resulting in a series of festive house parties. Join in on the community caroling, watch the illuminated floats and entertainers parade through the packed streets, and enjoy live music, hot chocolate and cotton candy. Don't be surprised if you run into Mr. & Mrs. Claus either, because your favorite Christmas characters will be stopping by to say hello on this night only.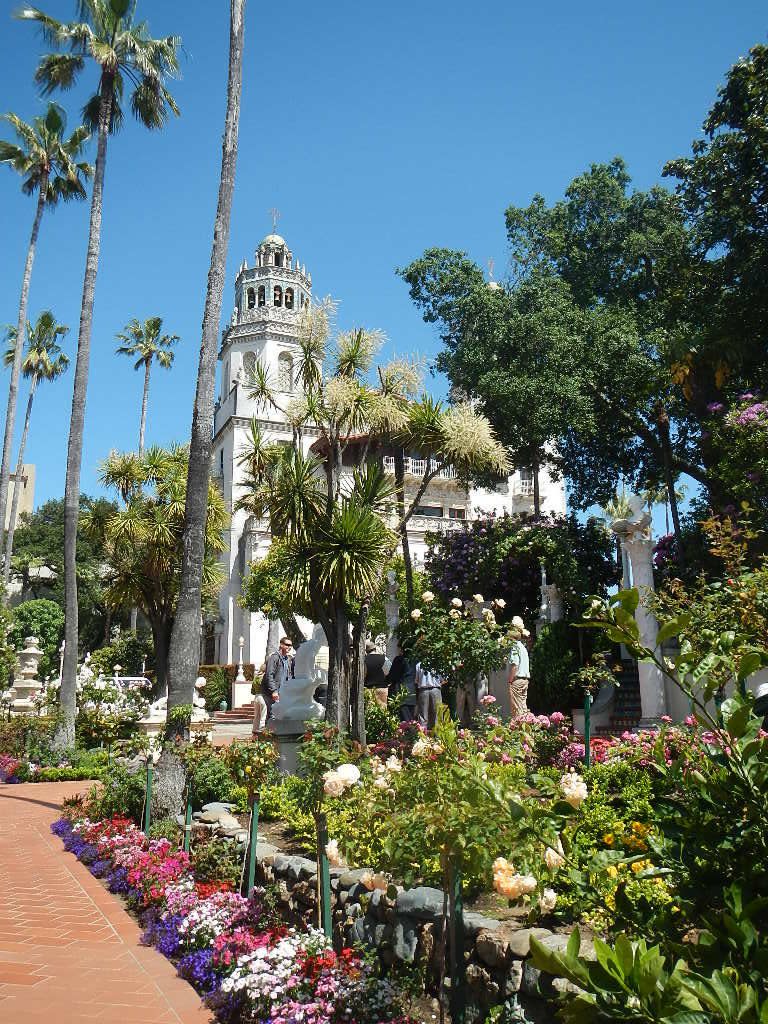 Hearst Castle's gardens welcome visitors year-round.
Head to Hearst Castle
During your stay in Paso Robles this holiday season, take a quick trip down to the coast for a jaw-dropping tour of the once the private residence and entertainment hub of newspaper publisher and magnate William Randolph Hearst. This winter explore Hearst Castle adorned in holiday décor with a Holiday Twilight tour, available throughout the month of December. View the estate as William Randolph Hearst and his guests would have enjoyed it and discover why the holiday season was exceptionally festive for all. Share in their splendor as you wind your way throughout the Castle and find Hearst's celebrated art collection glowing in the warmth of holiday lights. Walk past towering Christmas trees, discover large wreaths hung throughout the grounds and listen to stories about the holidays during the estate's heyday from your knowledgeable guide.
Other Must-See Events & Experiences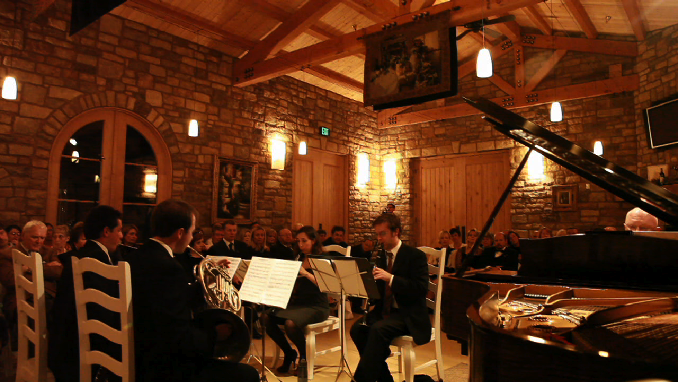 Experiencing an ensemble in the most intimate of settings at the Paderewski Festival
Paderewski Festival (October 31-November 3)
With its pristine rolling hills, windy two-lane roads, vineyards and proximity to the sea, Paso Robles has long been an inspiration for artists. In the 1920s, world-famous composer and pianist Ignacy Paderewski lived, composed and even grew grapes in Paso Robles, which now hosts the world-famous Paderewski Music Festival in honor and celebration of his legacy. Every November this four-day music festival features concerts filled with world-class talent, exhibits, lectures, masterclasses and film screenings. Attend a Halloween-themed film music program on October 31, help support the Youth Piano Competition, and explore the Polish heritage Paderewski brought to Paso Robles, to name a few. Combine this with concerts held in tasting rooms, wine tastings and tours of local vineyards, and you have a full four days packed with fun activities honoring the Paderewski's legacy and Paso Robles' rich heritage.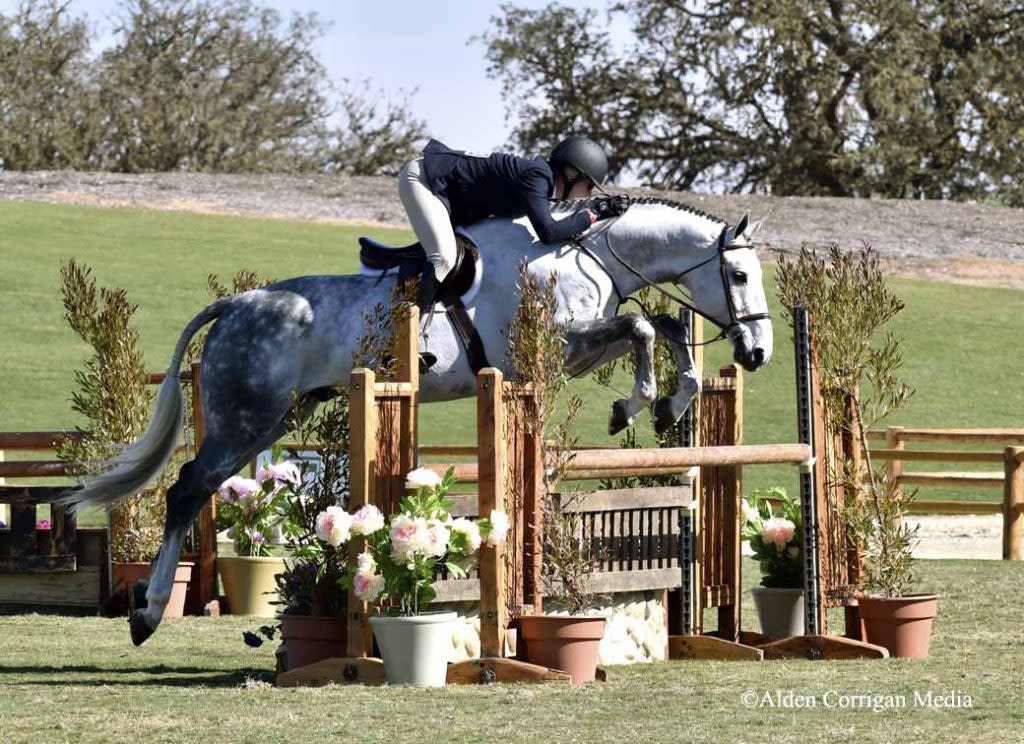 Paso Robles Horse Park Fall Events (October 30 – November 3)
Not only is Paso Robles famous for wine, it is rapidly becoming an emerging world-class equestrian destination, hosting Olympic athletes and some of the top equestrian shows in California. Recently named the Best Equestrian Venue in California by EQ Living and recognized for hosting one of the top three showjumping events in North America, The Paso Robles Horse Park holds various world-class equestrian events throughout the year. Stop by this fall and watch one of two USEF A-Rated series classics – the Fall Classic happening from October 30 to November 3, or the Oak Tree Classic going on from November 6 to November 10. Grab a glass of wine and sit back with the family to watch the Central Coast's premier Hunter and Jumper events.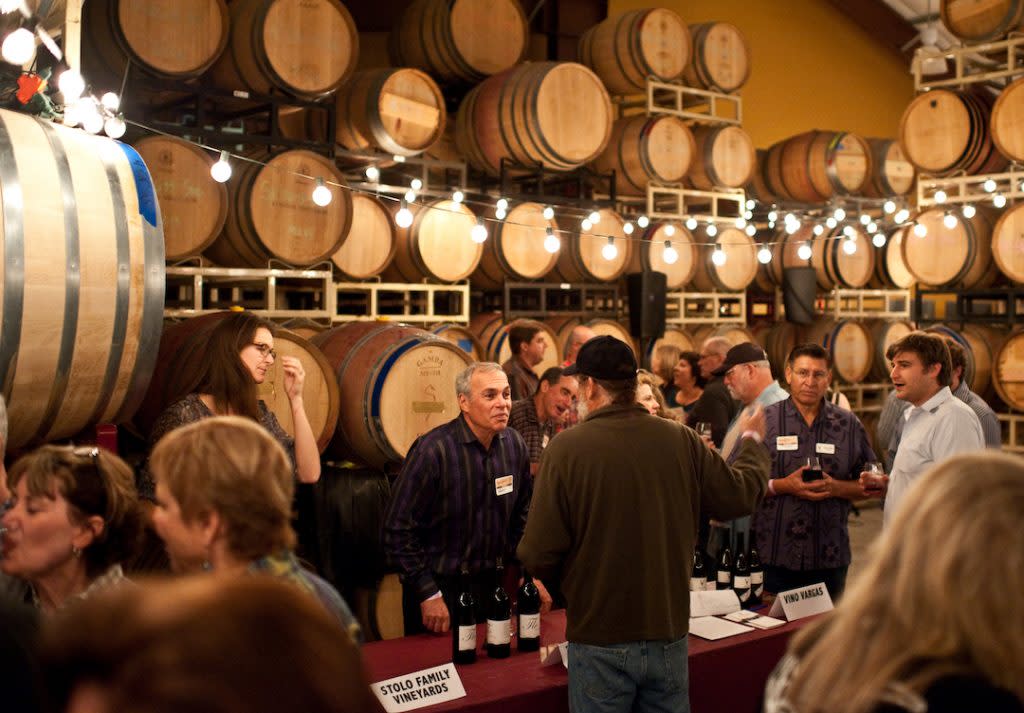 9th Annual Garagiste Wine Festival(November 8-9, 2019)
You can experience underground winemakers from Paso and the rest of California this November at the annual Garagiste Wine Festival with a Winemaker Dinner, educational seminar and Grand Tasting. Kickoff the weekend with the Friday Night Rare and Reserve Tasting, a mouthwatering celebration that is sure to tantalize your taste buds with Paella and small bites by local Chef John Carson, and 30 of the best wines the Garagiste Festival has to offer. Partake in an interactive tasting on Saturday, November 9 and learn how to wine taste like a pro this educational seminar led by Paso Robles WSET teacher. After you've got the basics down, head to the Grand Tasting to put your knowledge to the test. The festival's Grand Tasting features 70 winemakers pouring 200 wines and 20 varietals, along with cheese vendors, food samples and more.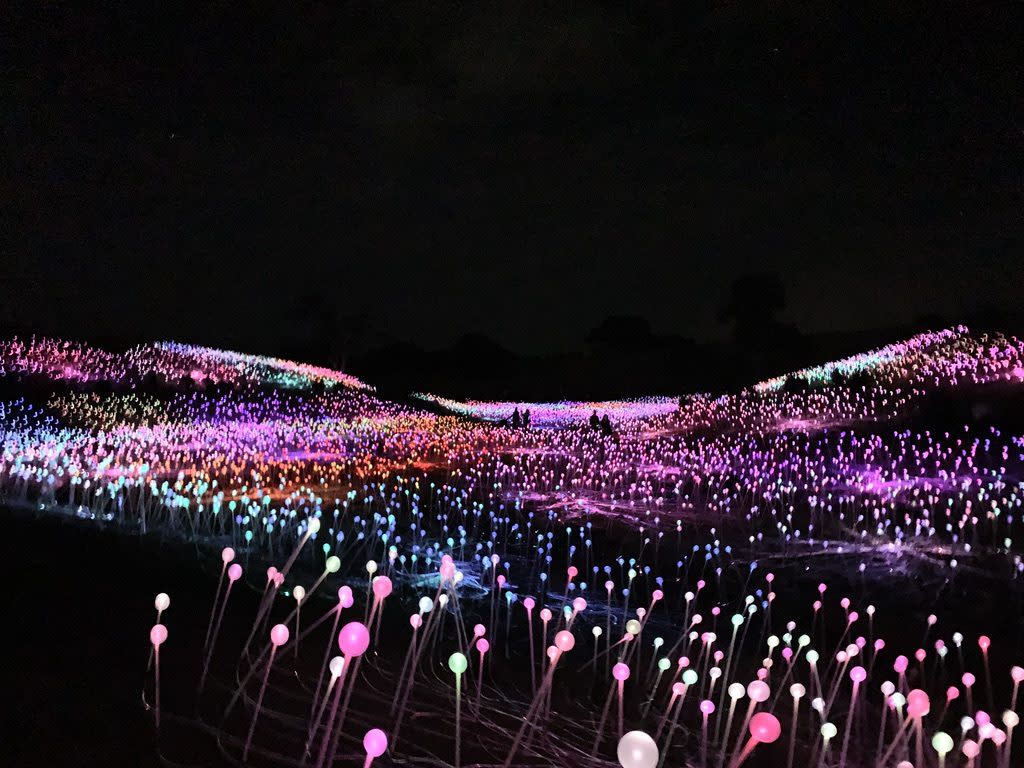 Stroll Through Fields of Light
Fall is the perfect opportunity to visit The Field of Light at Sensorio. Created by acclaimed British artist, Bruce Munro, Sensorio is the perfect nighttime spectacular with nearly 60,000 bright, morphing lights spread across 15 rolling acres. The massive installation is comprised of stemmed glass spheres lit by fiber optic, solar-powered cables, which honor and highlight the natural topography of the land. And now that the seasons are changing so are Sensorio's hours. Say goodbye to waiting until 9pm to watch the magic unfold; you will now be able to see the lights changing as the sun sets at 630pm. Walk through the rolling hills of light with a glass of wine or beer in hand and enjoy live music any night of the week. Don't take our word for it: both the New York Times and the Los Angeles Times recently called Sensorio experience a must-visit.