Exploring Tin City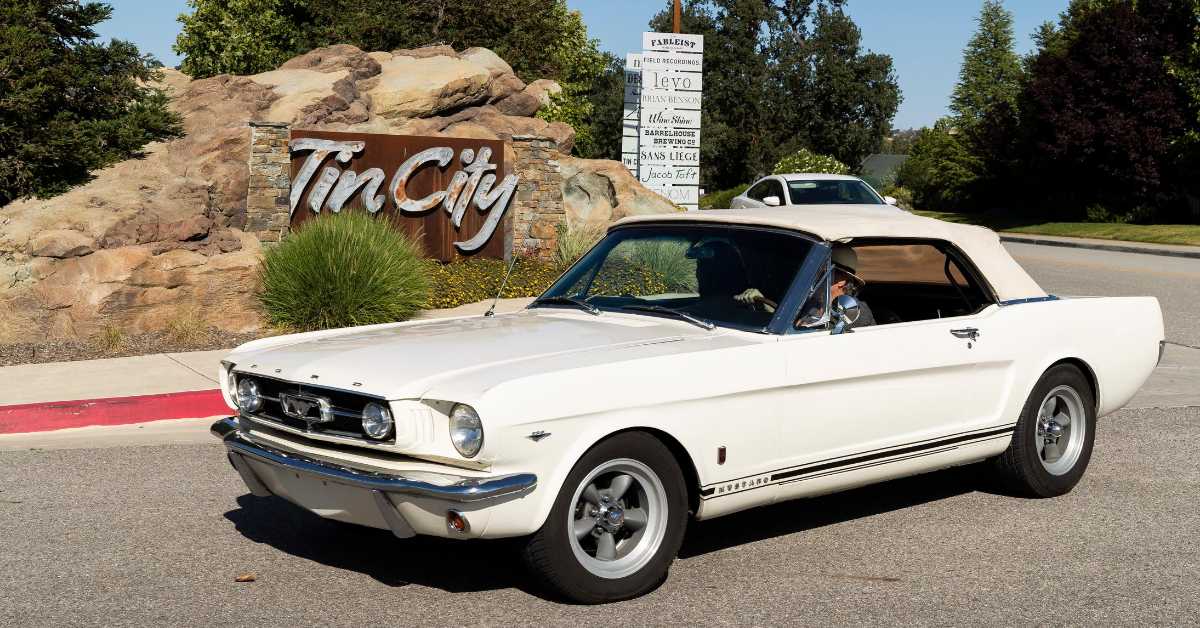 Ready to discover the next big thing in wine, beer, food and spirits? On your next visit to Paso Robles, plan a daytime tasting tour through carefree Tin City. Set in a small, pedestrian-friendly warehouse district, Tin City is a wholly walkable enclave of modern industrial-style buildings made of metal. This fun, forward-thinking destination houses the game-changing next generation of California beverage producers.
Swing by Tin City to sample releases by innovators like BarrelHouse Brewery, Tin City Cider, Calwise Spirits Co. and Tin City Distillery. BarrelHouse boasts a bevy of lawn games and hosts a rotating selection of the region's best food trucks, serving fare such as fish tacos straight from the sea, wood-fired flatbreads and Paso Robles-style cowboy BBQ.
Tin City Wineries
Tin City is the famous home of more than two dozen small-production wineries, including award-winning mavericks like ONX, Levo, Desparada, Field Recordings and Giornata. When you visit these Tin City tasting rooms, you're often welcomed by the winemakers themselves. They love to talk shop, happily sharing their stories as they pour elegant, one-of-a-kind wines. 
Gourmet Eats
Tin City restaurants cater to all kinds of tastes, and this exciting culinary stop continues to evolve. From Michelin-starred Six Test Kitchen to trendy food trucks to delicious sheep's milk ice cream by Negranti Creamery and freshly-made marketplace pasta at ETTO, you'll find a range of only-in-Paso dining experiences.
How to Get Around
Tin City is tucked three miles south of downtown Paso Robles, in an industrial section of town. There's plenty of parking, and it's easy to take a taxi, Lyft or Uber to Tin City and stroll between tasting rooms. Whatever transportation you choose, please be safe and responsible.
Brew, Cider & Spirits of Tin City

BarrelHouse Brewing Co.
Paso Robles is known for wine, but there's also great beer here. BarrelHouse Brewing Co. is a family-owned favorite and a Tin City anchor. The menu features tasters, pints, cans and crowlers filled with classic, year-round standards, taproom-only releases, and special projects like the Salvaje de Robles (Sour of the Oak) sour and wild ale series. Rotating local food trucks dish up snacks to enjoy indoors or out.
A huge beer garden and a full entertainment schedule make BarrelHouse a popular hub for Tin City events. Live bands play on two outdoor stages surrounded by Adirondack chairs, picnic tables and grassy areas perfect for lounging. For a special backdrop to this Tin City brewery experience, settle in next to the garden waterfall. 
Tin City Cider Co.
Sans Liege winemaker Curt Schalchlin turns his focus from grapes to apples at Tin City Cider Co. Here, he carefully crafts ciders from California harvests, and you can sample new releases by the flight, glass or pitcher. Favorites range from a cider and rosé blend with hints of watermelon, to a bright, extra-dry, dry-hopped, barrel-fermented classic.
Tin City Cider always keeps eight different ciders on tap, and they often pour limited releases. When you visit, you can relax in the modern taproom or gather on the spacious, dog-friendly patio that has a ping pong table and other outdoor games. 
Tin City Distillery
Tin City Distillery is a crowd pleaser that brings two labels under one roof. The distillery serves an array of spirits, such as vodka, gin, bourbon and rye whiskey, along with mixers, muddlers and playful canned cocktails. Brandy fans favor the Wine Shine menu, featuring nuanced, small-batch blends to please every palate. Innovative flavors include hibiscus, fig, mango, walnut, cinnamon and ghost pepper brandies, plus oak aged, orange and neutral options. 
View the stills, check out the barrels or grab a seat at the copper-topped bar. You can also book a tasting appointment to guarantee a seat when you visit.
Eating at Tin City

Six Test Kitchen
Simply put, Six Test Kitchen is one of the best restaurants in Tin City Paso Robles. The Michelin one-star gem serves a 12-course tasting menu that spotlights farm-fresh Central Coast ingredients, and seasonal menu items are paired with local wines and rare imports. 
Six Test Kitchen opens Wednesday through Saturday and offers chef's counter seating for just 12 people, so reservations are a must.
Negranti Creamery 
The Negranti family turned its love for animals and quality food into an eco-minded ice cream brand. Visit the Negranti Creamery location in Tin City to try sheep's milk scoops, sandwiches and decadent ice cream pies. Pasture-raised sheep produce this milk that is higher in protein and lower in saturated fat than other types of milk. The Paso Robles-based company sources some ingredients from local farms, as well. 
Lactose-intolerant individuals love these easily digestible scoops. And, with more than a dozen wholesome, extra-creamy, seasonal flavors to choose from (think crazy cookie, blueberry lavender, vegan cinnamon honey and more), Negranti Creamery draws a steady stream of dessert lovers to Tin City Paso.
Olivas de Oro 
More than 160 acres of century-old olive trees supply ingredients for the organic olive oils produced by Olivas de Oro. The local company serves its sought-after, sustainably grown oils in a cozy Tin City tasting room, sampling a selection of extra virgin and cold pressed blends – including some seasoned with habanero, garlic, Meyer lemon, black truffle and more. You'll also find vinegars, sea salts, sauces and BBQ rubs, plus thoughtful gift boxes and home goods.
Etto Pastificio 
Italian dreams come true at Etto Pastificio. This family-owned factory sources organic grains for its popular pastas, and crews use traditional Italian bronze dies to produce noodles that are rich in aroma, texture and flavor. In addition to setting the standard for Italian classics, Etto Pastificio operates an upscale market stocked with pantry staples, sauces, olive oils, sausages, cheeses, snacks and, of course, fresh-made pastas.
Food Trucks
Local food trucks make regular appearances at Tin City, offering casual, budget-friendly meals for travelers on the go. Hungry Mother often parks at Tin City Cider on weekends, putting a Southern spin on traditional street food favorites to create chicken and rice bowls, chicken fried chicken sandwiches, tri-tip Thai beef salads and more. Head to BarrelHouse Brewing for tacos, burgers and all-day breakfast bites by DeBilz & Family, or swing by the Hubba Wines tasting room, where Lebber's Pizza serves pies piled high with fresh toppings.
Wine Tasting at Tin City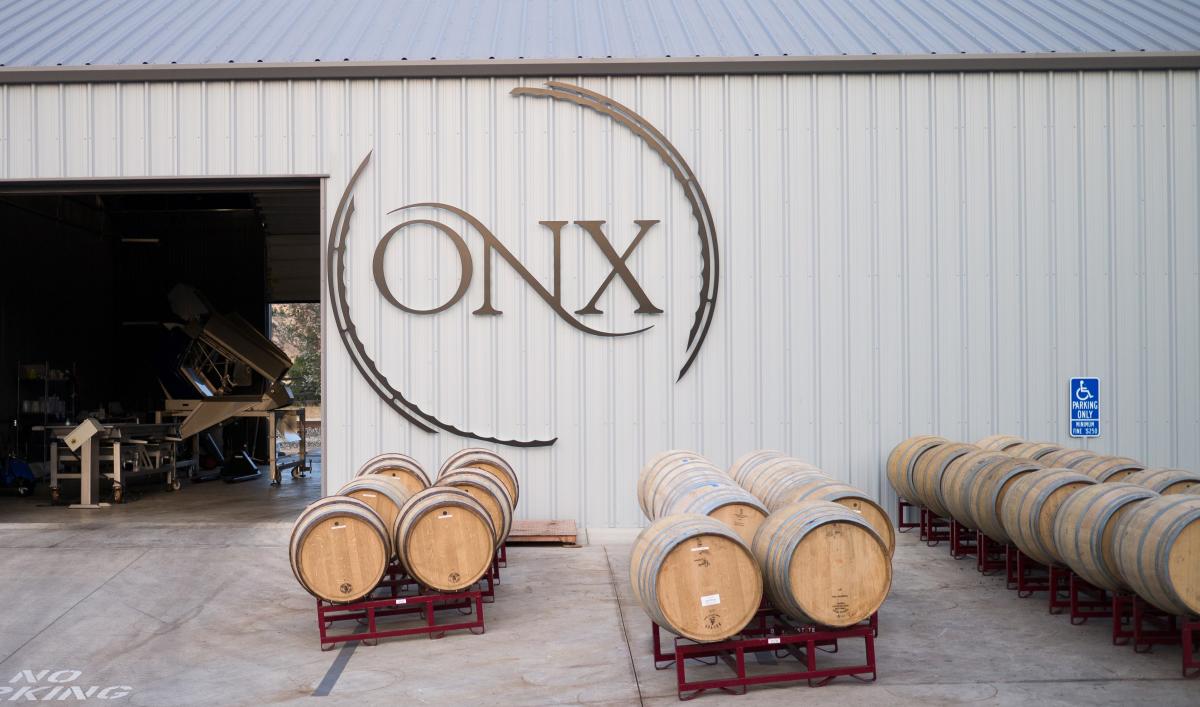 More than 25 producers pour red and white wines at Tin City Paso Robles, including some of the region's most passionate and creative stars. Local connoisseurs consider this low-key destination a wine trail all its own. And, with wide variety of makers clustered in one walkable location, you can easily spend an entire day exploring the Tin City tasting rooms.
Some of the best wineries in Paso Robles call Tin City home, and a few require reservations – always confirm appointments and operating hours in advance of a visit. Whether you're a wine collector or a fan of under-the-radar, small-batch releases, this is your guide to the best Tin City wineries.
Paso Presents: The People of Tin City
For a full list of Paso's Local Food, Wine and Craft Beverages: