Paso Robles is open and safe this Thanksgiving. Spend the holiday sipping on wine, beer or spirits, then dine with Paso's award-winning eateries or order your meal to go. Whatever your plans may be, make reservations well in advance to guarantee a seat at your favorite spot. Paso Robles welcomes guests to enjoy wine country this Turkey Day, and we hope you stay awhile!
Restaurants
These local restaurants are cooking up delicious Thanksgiving meals, whether you want to order for pick up or dine in this holiday:
Black Cat Bistro Too – Offering a 3 course pre-fixe Thanksgiving meal available for dine in and to go. $49 per person.
China Gourmet – Open for delivery or takeout 10:30am-9:30pm
Enoteca Restaurant in La Bellasera Hotel – Serving food from 1 – 9pm from a fixed-price menu.
Paso Robles Inn Steakhouse – Seated plated dinner 11am-7pm includes starter, choice of entrée, choice of dessert, champagne, and all non-alcoholic beverages ($36 per person, $16 per child ages 5-13). To go Thanksgiving Dinner must be pre-ordered by 11/20 and is available for 2 person serving ($52 + tax and gratuity) or 4 person serving ($104 + tax and gratuity).
The Hatch – Currently sold out of takeout Thanksgiving dinners and fully booked for in-house dining, but guests may be added to a cancellation list.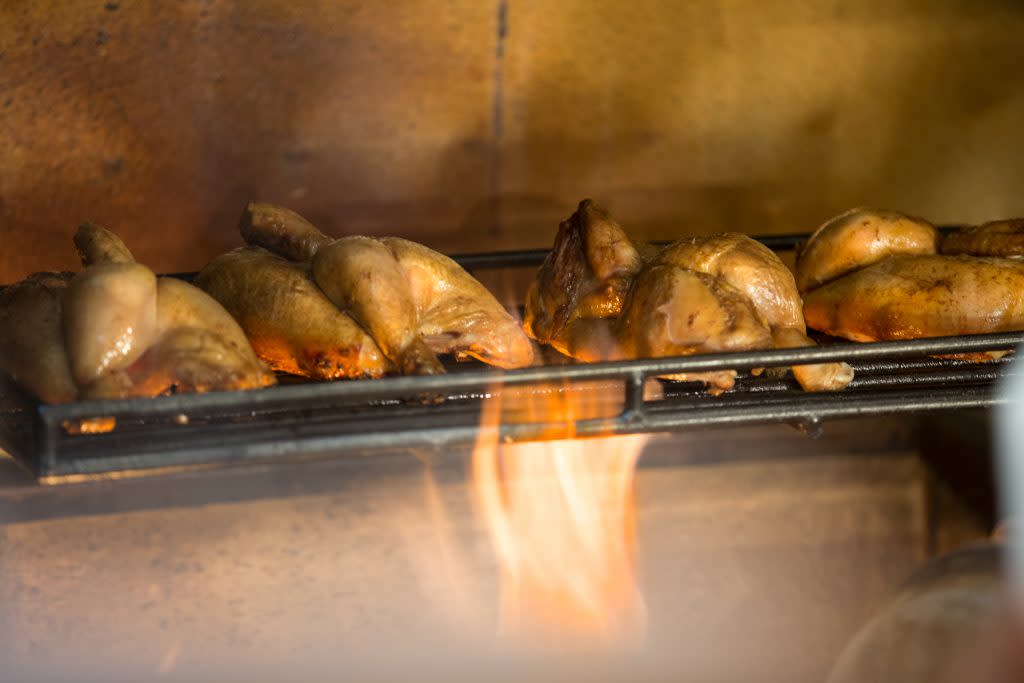 Wineries
Sip some bubbly or find the perfect red to go with your Thanksgiving meal at these tasting rooms open on Thanksgiving Day: 
Allegretto Wines - Open from 11am-3pm
Bushong Vintage Company - Open from 11am-3/4pm
Hayseed and Houdson - Open until 4pm
LXV Wine – Open from 11am-2pm
Ranchita Canyon Vineyard – Open from 10am-5pm
Tobin James Cellars – Open from 10am-2pm
Vines on the Marycrest - Open from 10:30am-2pm
Sea Shell Cellars – Open from 11:30 am-2:30pm
Visit Paso Robles Wine Country Alliance for more information on wineries open Thanksgiving Day.
Breweries
Looking for a fun, safe outing with friends and family? Check out these local spots serving beer on Turkey Day:
The Backyard on Thirteenth - Open from 12-5pm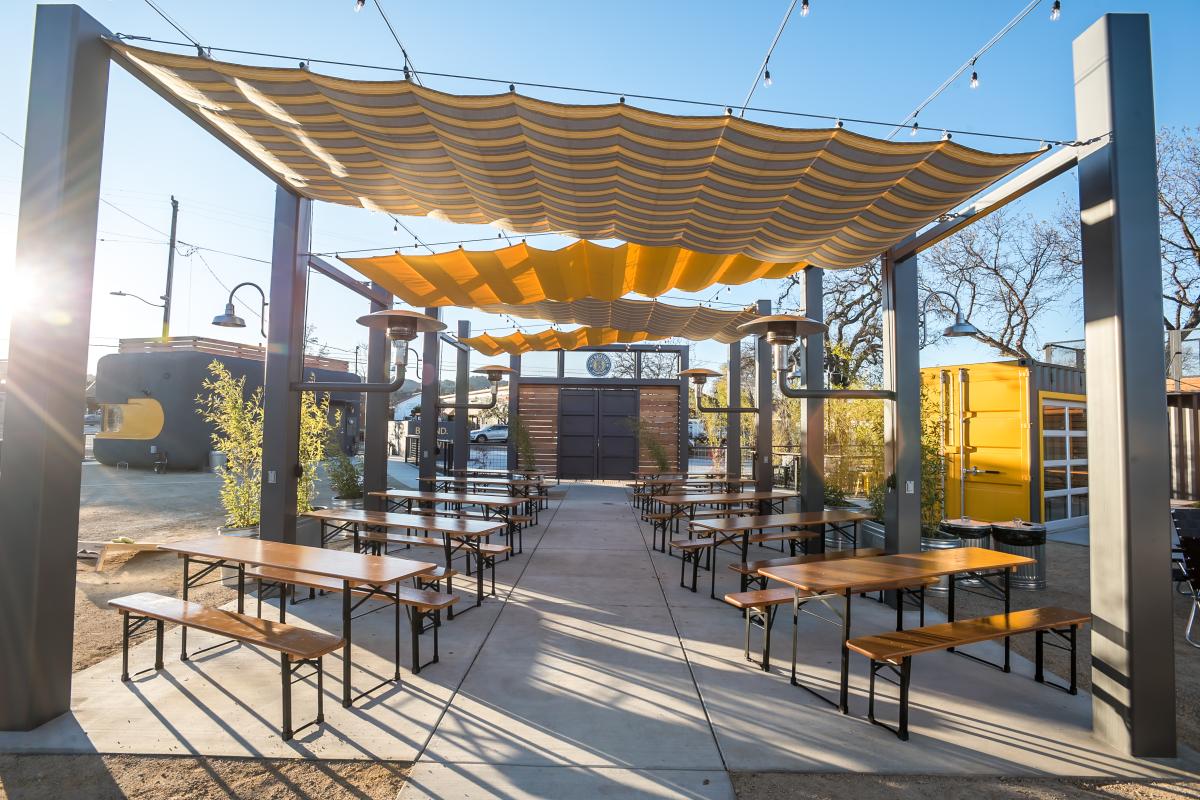 Coffee
Start Turkey Day off right with a hot cup of joe.
Joebella Coffee - Open from 7am-12pm
Spearhead Coffee - Open from 7am-12pm
Accommodations
In town for the holiday? Rest your head at Paso's finest hotels, RV resorts and vacation rentals. View lodging options here.