Park & Pine: Building a Community of Fine Dining
Meet Troy Larkin and Donovan Schmit
Owners of Downtown Paso's Fantastic Four: Eleven Twenty-Two Cocktail Lounge & Speakeasy, Fish Gaucho, Pappy McGregor's and Cane Tiki Room
If you've been to downtown Paso Robles, you've likely experienced at least one of Donovan and Troy's creations. Scattered along Park and Pine Street, framing the downtown square, you'll find these four local favorites with one thing in common, tasty sips and savory bites. Whether it was a spicy margarita and savory taco, a proper pint of pub-style beer, a tropical mai tai, or vintage craft cocktail creation — whatever your choice, we bet you eagerly ordered another.
First cousins then business partners, Troy and Donovan, are among those responsible for bringing Paso's downtown food and beverage scene to life. What started as a family business, quickly became a passion project anchored in Paso Robles. 
Troy and Donovan spent their early years supporting the family business and following in Troy's father's footsteps. They had been involved in the restaurant industry their whole lives, which is why when they reunited in their mid-twenties, it seemed natural to take over Schooner's in Cayucos — the restaurant where they had grown up working. In 2006, they expanded their business to Paso Robles, opening the Crooked Kilt, what would later become Pappy McGregor's. 
"Downtown Paso is where everybody ends up at some point along their trip, so being centralized here with all our locations is awesome."
As the wine business grew and the area got busier, the two locals watched as Paso began to evolve into a tourist destination. When people began to feed in from Los Angeles and San Francisco, Troy and Donovan saw the opportunity to bring city life to downtown Paso. Over the years, they watched downtown blossom and flourish — growing from what used to be a seasonal destination that shut down after 8:00pm, into an area that is busy 12 months out of the year. They chose Paso as their homebase because they saw its potential early on, and with the addition of each new business they helped it to transform. 
"We used to joke that the streets would roll up around 8 or 9 o'clock back then, and then we came along." 
While employing nearly 130 local staff members, the pair remains hands on with each of the four businesses. Growing up, Donovan's mom was a waitress and Troy's father was a restaurant owner. The young boys were raised washing dishes and buttering garlic bread before slowly working their way up to waiting tables and bartending.
Today, they may be the owners but they still like to get their hands dirty — they pride themselves on having worked every job on their way up the ladder and they aren't afraid to jump in when needed to cover these roles again. Besides this core team, the customer is always first — what they see and what they smell when they walk in the door matters. Donvoan and Troy pride themselves not only in great food and service but the experience. The duo approach their spaces as a little escape for travelers and locals alike.
Pappy McGregor's was the original, a natural first step for the team that was inspired by the historic spot and the natural Irish pub feel when they entered the space. Today, this award winning pub features farm to table comfort food, seasonal cocktails, as well as local beers and wines. Fish Gaucho came next. This Mexican, seafood and tequila bar is currently managed by Troy's daughter, Lily, and is known for highlighting creative, coastal flavors. Eleven Twenty-Two Cocktail Lounge & Speakeasy, fulfilled the city's need for sophisticated nightlife while adding historic flair. And Cane Tiki Room, their newest venture, is an exotic tiki bar serving up Polynesian small plates and tropical frozen drinks perfect for a refresh during Paso's hot summers. Every business has its own character, specially designed to fill a gap in Paso's food, beverage and entertainment scene. Each manifested itself in a unique way, inspired by "Research and Development" travel, late-night pub crawls and Paso's missing puzzle pieces. 
Eleven Twenty-Two is a place unlike any on the Central Coast, and its story is just as unique. The aesthetic, prohibition-inspired bar was famously born on one of Troy and Donovan's "Research and Development Trips", where they traveled from city to city exploring local nightlife. After multiple trips across the US imbibing in speakeasy themed bars, they discovered an area where Paso was lacking. It was one evening spent stumbling into bars where they discovered the unique rules of a successful speakeasy — they're always hidden and they're almost always attached to a parent restaurant. 
At the time, it just so happened that they had a 1000 square foot garage at their disposal. When they returned they decided to transform the garage at the back of Pappy's into an intimate, secret bar. Once they got approval, it was full steam ahead and the result was Eleven Twenty-Two. 
Likewise, a trip to Cozumel inspired Fish Gaucho — an idea that came to life while sipping Margaritas on the small Caribbean Island. Cane Tiki Room was another happy accident that they dove into in the midst of the pandemic. Summer 2020 inspired outdoor dining and refreshing cocktails, a combination that seemed to be missing in the area. What started as a tiki pop-up outside of Eleven Twenty-Two gave way to a neighboring Tiki Bar serving warm, retro vibes year round. The cozy room features decor designed by local artisans including Daniel's Woodland who's experience in theming and work with Disney is apparent in this space. Look up in between sips and you'll find little nods to Disney's famed Enchanted Tiki Room.
"We design our restaurants from the customers eyes, backwards, to ensure from the moment you walk in the door you feel welcome, the environment is warm and inviting, and the food, service and cocktails are above your expectations."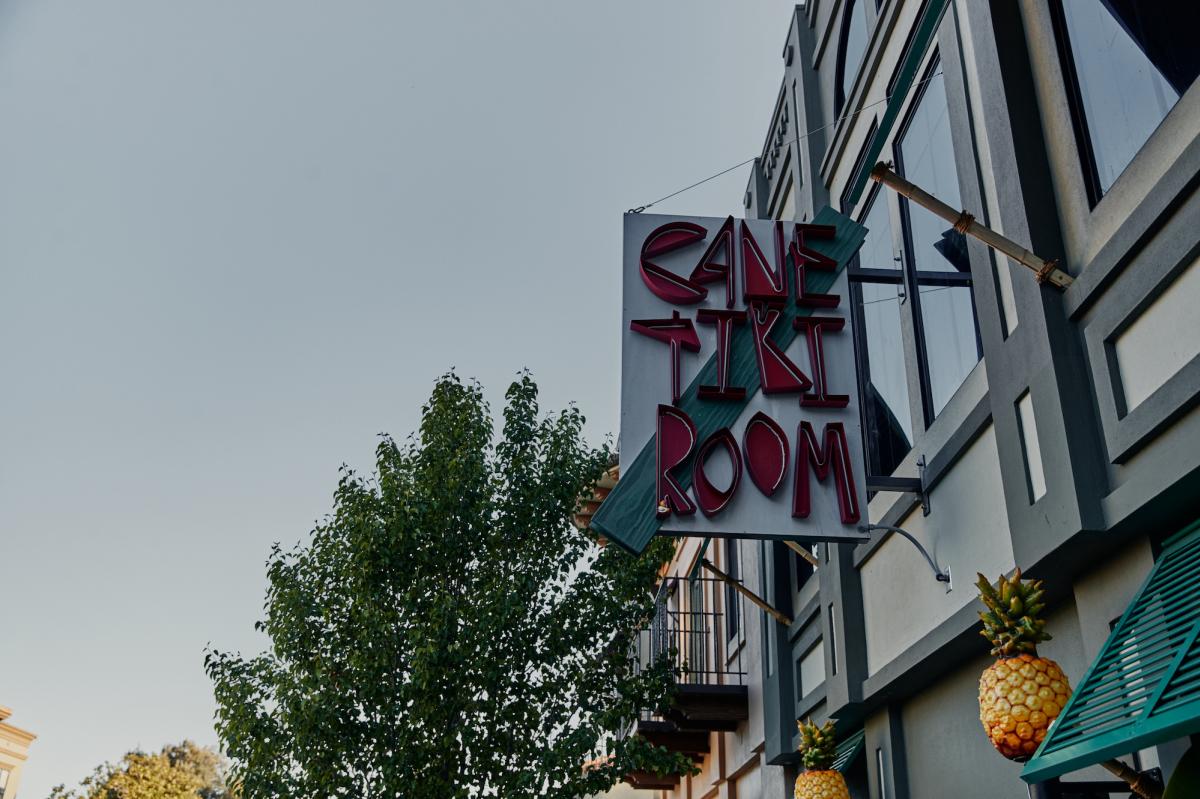 In regards to future projects, Paso feels complete. For now, they don't feel that there's anything missing in Paso.
"I think what makes Paso so great is we all are challenging each other. The new winery is trying to be the next best winery. Paso is getting recognized for its wine but now also for its food. There's so many cool restaurants downtown and really talented chefs that are raising the bar around town. And that's bringing international travelers from all over the world."
"Paso isn't just the little country, cowboy town anymore… now we're this meca for great food and great wine." 
Live Music, Art, Fine Dining and More in Paso Robles
Recently named a Top Destination by the Today Show, Paso Robles is "the place" to sip in the good life. With over 200 wineries, hundreds of restaurants, live music and art, this charming small town offers a bevy of activities to tantalize the senses. Book your stay and relax at one of the many lodging options in Paso Robles, from luxury resorts to boutique hotels, a restful retreat awaits everyone.
Delight in world-class beers, exceptional wines, and farm-fresh culinary creations exclusive to Paso. Innovative local chefs, gifted brew masters and visionary vintners infuse Paso's maverick spirit into everything they do and create, giving you a real taste of Paso.
Read More