Celebrate Black History Month in Paso Robles
Paso Robles is known for being a welcoming place to all. This diversity is what helps the community to continue to grow and evolve. It's important to recognize how Paso's African American residents are changing the region's food, wine and culture.

Here's how you can spend 24 hours wining, dining and supporting black-owned businesses in Paso.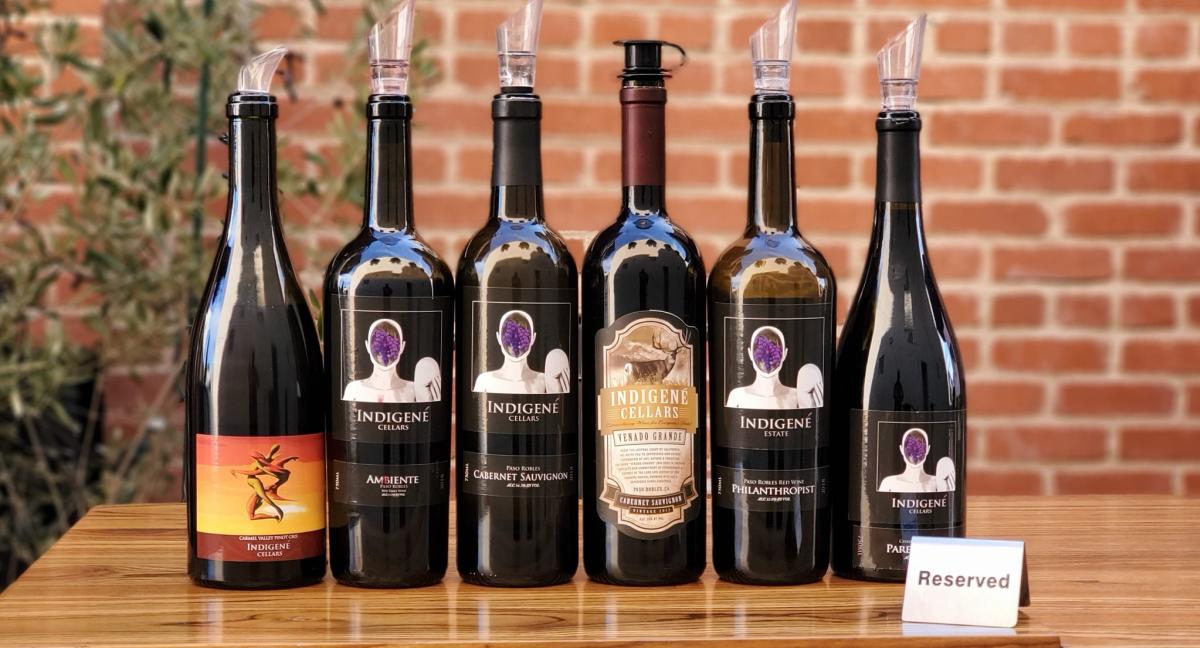 Indigené Cellars
Meet Raymond Smith - founder of Indigené Cellars. Born and raised in Oakland, CA, Smith followed friends to the Central Coast shortly after graduating college. In the late 1980's he found himself in Paso Robles where he quickly discovered his passion for the wine industry while working part-time at a tasting room. Raymond transitioned into mobile wine bottling and connected with winegrowers and makers throughout California which helped him learn the winemaking process. After years behind the scenes, he took a leap of faith and Indigene Cellars was born.
Indigené specializes in wines native to the terroir; Smith found his niche making wines that, like the land, are in a constant state of evolution. "[Indigene] means native.' He explains that being a bottler, you travel all over California every year visiting hundreds of wineries in a year. After 25 years in the industry, he's experienced wines from everywhere and has developed skilled knowledge of which grapes grow best where and in which growing conditions. After watching Paso Robles wine country grow and evolve into what it is today, he wants to create a wine that highlights these "indigenous" or local flavors. 
Smith's discerning palate has enabled him to produce elegant blends with a balanced, well-structured flavor, with standards that produce award-winning wines. Raymond is celebrated for building a legacy that stretches far beyond the vineyard. Community is of the upmost importance to Smith. He notes that he grew up in a big city where you meet someone once then never see them again. Here in Paso, he explains, there is a community, he knows everyone — it's what is so unique about the town and what has kept him here for so many years. 
Looking forward, Raymond plans to release a secondary label and launch a new line of sparkling wine. He also hopes to someday offer a vineyard cabin to visitors who wish to extend their stay in wine country. 
Visit Indigene's tasting room by appointment only at 815 12th St., Suite B, downtown Paso Robles.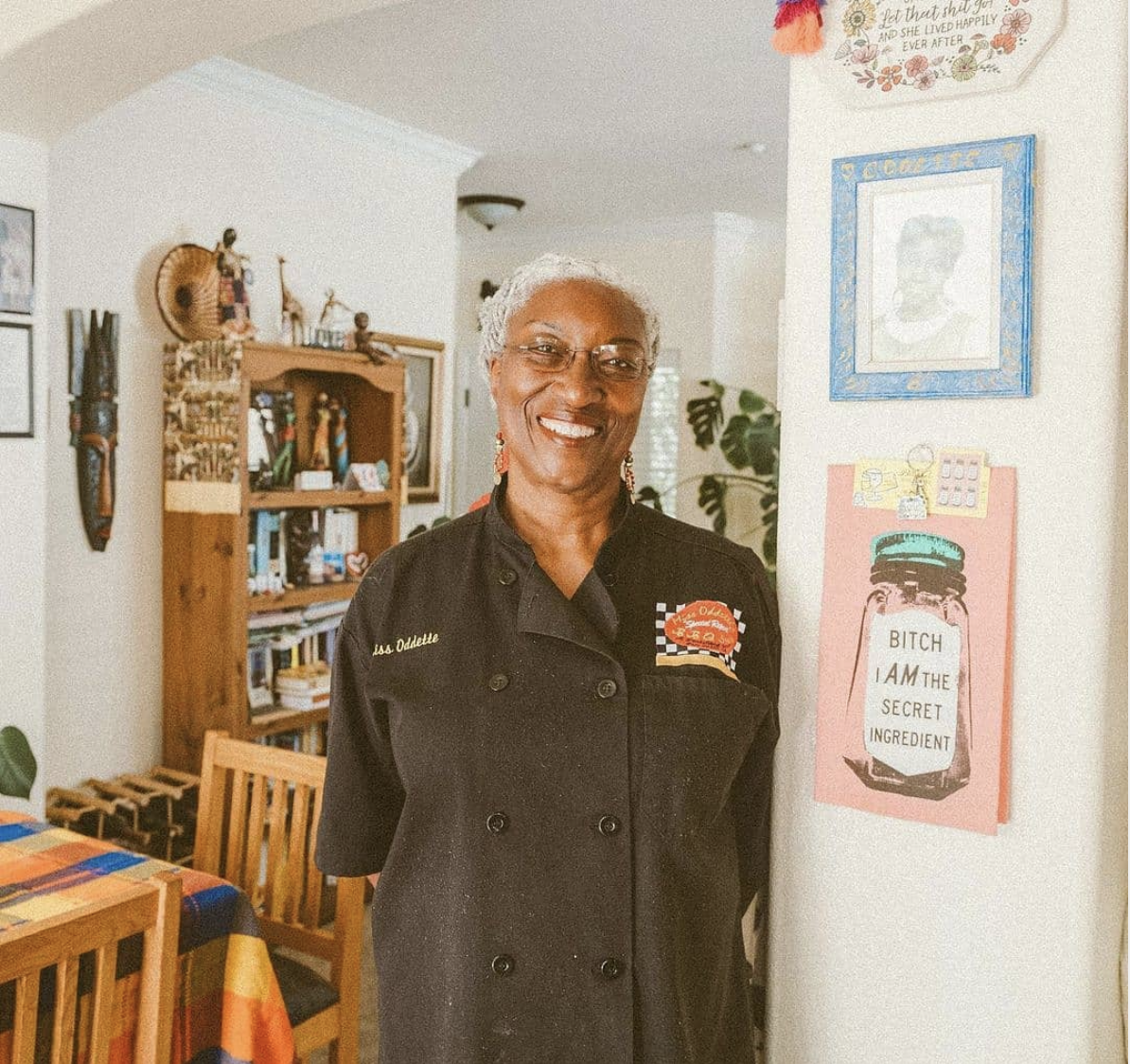 Miss Oddette's Creole Kitchen
While Miss Oddette's Creole Kitchen no longer resides in Paso Robles, follow her on social media for updates on future one-off events in the area.
Paso Robles resident and queen of barbecue sauce, Miss Oddette Augustus unexpectedly found her passion at age 50 and ended up building a culinary empire honoring her Southern roots on the Central Coast.  
A believer in the power of food, Miss Oddette uses cooking as a tool for positive change, a tool to bring people together and make people happy. As a first-generation Californian, Miss Oddette cooks from her roots, having learned from her grandmother's Louisiana recipe book since she was a child. After years living in Paso Robles, Miss Oddette made a name for herself during the pandemic with monthly pickups and catering services. She calls her cooking, "authentic with something special" because "she is the special ingredient!" During her childhood, her grandfather made homemade barbecue sauce in an effort to save money during the Depression-era. Little did she know it would later turn into her future business. 
Miss Oddette has recently stopped her catering and twice-monthly pickups, but continues to bring her unique flavor to the community with online barbecue sauce orders and hopes to be restocked in local stores in 2022.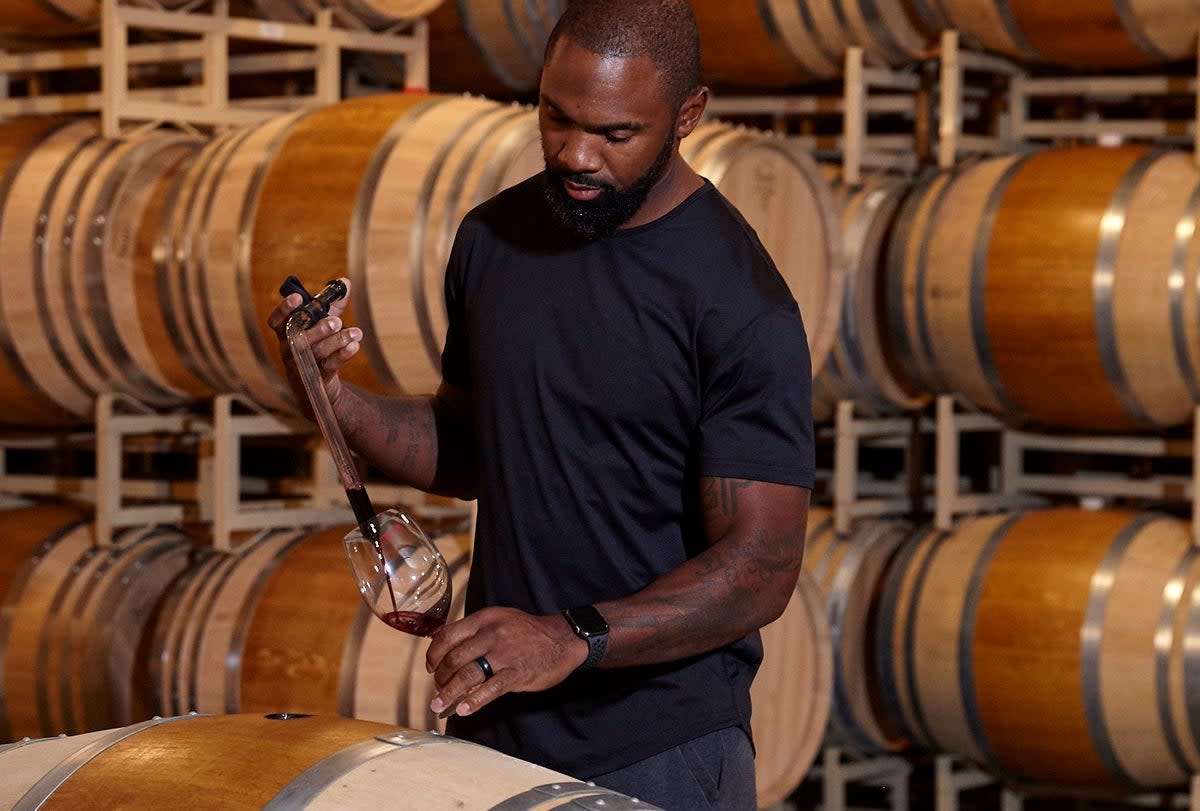 Charles Woodsen's Intercept Wines
Charles Woodsen is known for being an 18-year NFL veteran and Hall of Famer with 65 career interceptions, but did you know he's also a wine lover? His love for wine began early in his career while he was in Napa Valley for training camp, back when he was playing for the Oakland Raiders. He quickly developed an appreciation for good wine and the people that came along with it. As time went on, his interest began to rub off on the other players and soon they developed a tradition of bringing wine on road trips. 
He draws many connections between his experience with wine and his time in football. In drinking any wine, you taste the product of growth and hard work, just like a Sunday game is the result of months of practice. The creation of Intercept Wines was a tribute to his fans. His goal was to bring them quality wines at an affordable price. The name 'Intercept' is a nod to to his football career, but doubles as a reminder that life's possibilities are wide open. 
All Intercept Wines are produced at his facility in Paso Robles, California. However, the winery is not currently open to the public for tastings or visits.