Wellness in Wine Country
Happy New Year! The ball has dropped, the champagne has been popped... 2022 has arrived and for many, this means it is time to refresh your routine. Start your new year off right with a getaway to Paso Robles. Discover wellness in wine country – there's no better place to reset and kick off your new year's resolutions.

Whether your goal is to travel more, get outside, be active, or kick back and relax you'll find it here with healing hot springs, dreamy resorts, vineyard yoga and of course, lots of hydrating. 
 
Healing Hot Springs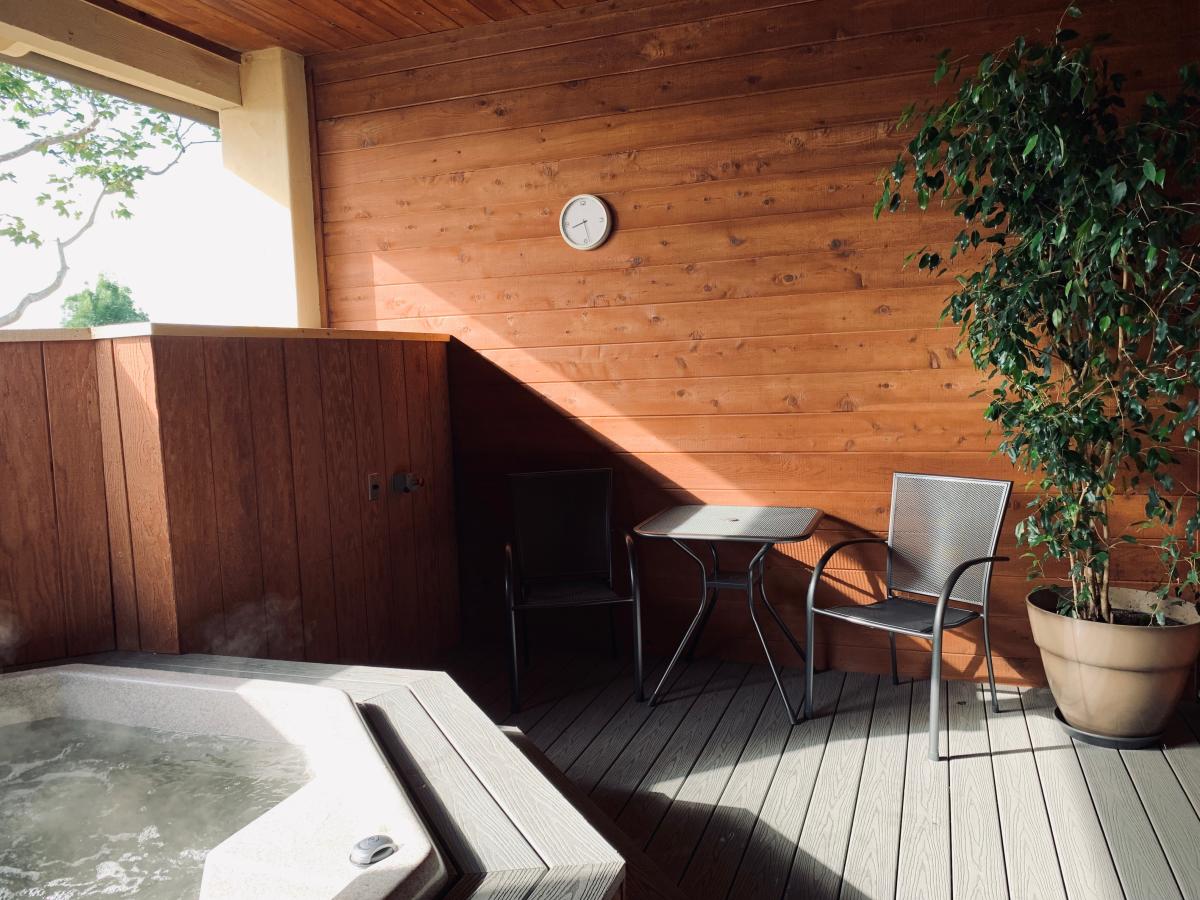 Paso Robles is historically known for its natural healing hot springs, dating back to the 1700s when native Salinian Indians enlightened Spain's Franciscan padres about the health benefits of the region's abundant thermal waters. In fact, the town was once called "the Springs prior to being re-named Paso Robles." Word quickly spread about the water's healing properties and for years visitors traveled from near and far to soak in these local baths. Today, many of the springs have been capped but hot, sulfur springs still flow through Paso Robles and are open to the public.
Discover wine country relaxation at its finest with a luxury hot springs experience at River Oaks Hot Springs Spa. Here you can enjoy a natural mineral water soak in a private and rejuvenating atmosphere. Upgrade to the Sip & Soak treatment to indulge in a flight of Paso wines from a vineyard view mineral tub. This unique wine tasting experience can be enjoyed at your own pace from a private tub, and includes a tasting of 5 local wines paired with a chocolate caramel cookie. Soak in your tubs locally made bath salts infused with Paso Zinfandel and receive the full antioxidant benefits that wine has to offer.
Choose from multiple other indulgent packages like the Chocolate Lover's Package, Celebration Package or the Winemakers Couples Package. Make a day of it — when you pair any massage and facial, you can add an additional 60 minute private soak with a glass of sparkling wine for no additional charge.
Yoga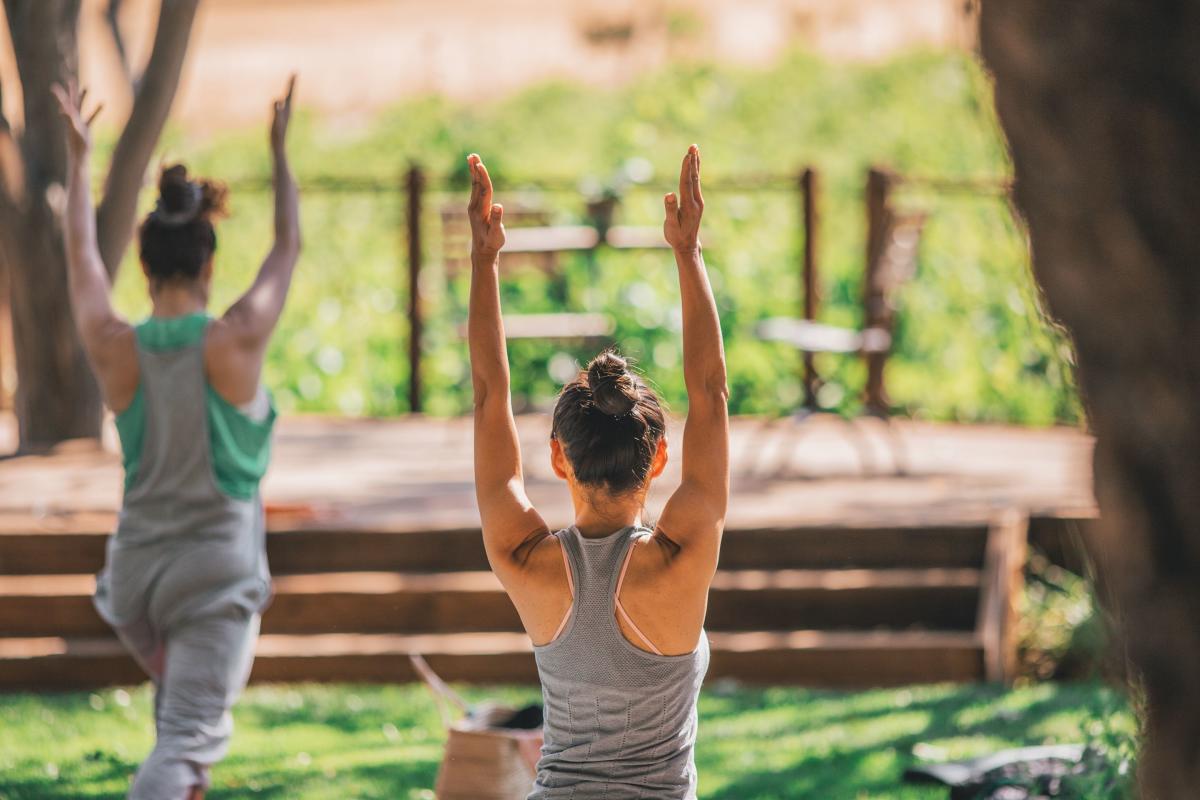 Join Castoro Cellars and in-house Yogi, Lauren Udsen, for a yoga class taught outside amongst the vines. Soak up this amazing wine country experience and find your inner peace with classes designed for all levels. Lau­ren teach­es all over the Cen­tral Coast and has a diverse back­ground teach­ing a broad spec­trum of styles includ­ing Hatha, Vinyasa Flow, Yin and med­i­ta­tion classes. Whether you are beginning your yoga journey, or just here for the wine, you will love taking in the beautiful sur­round­ings while tak­ing care of your­self and liv­ing life to the fullest! Come embrace a healthy, active lifestyle in the calm and serene setting of Castoro's outdoor gardens. Start with their Yoga Brunch & Bubbles on January 16th from 8:45am - 11:00am. Follow up a peaceful morning class with a tasty brunch and mimosas made with Castoro sparkling wine. 
For the true yogis, keep an eye on their calendar for upcoming Wine Country Wellness Yoga Retreats. 
Hydrate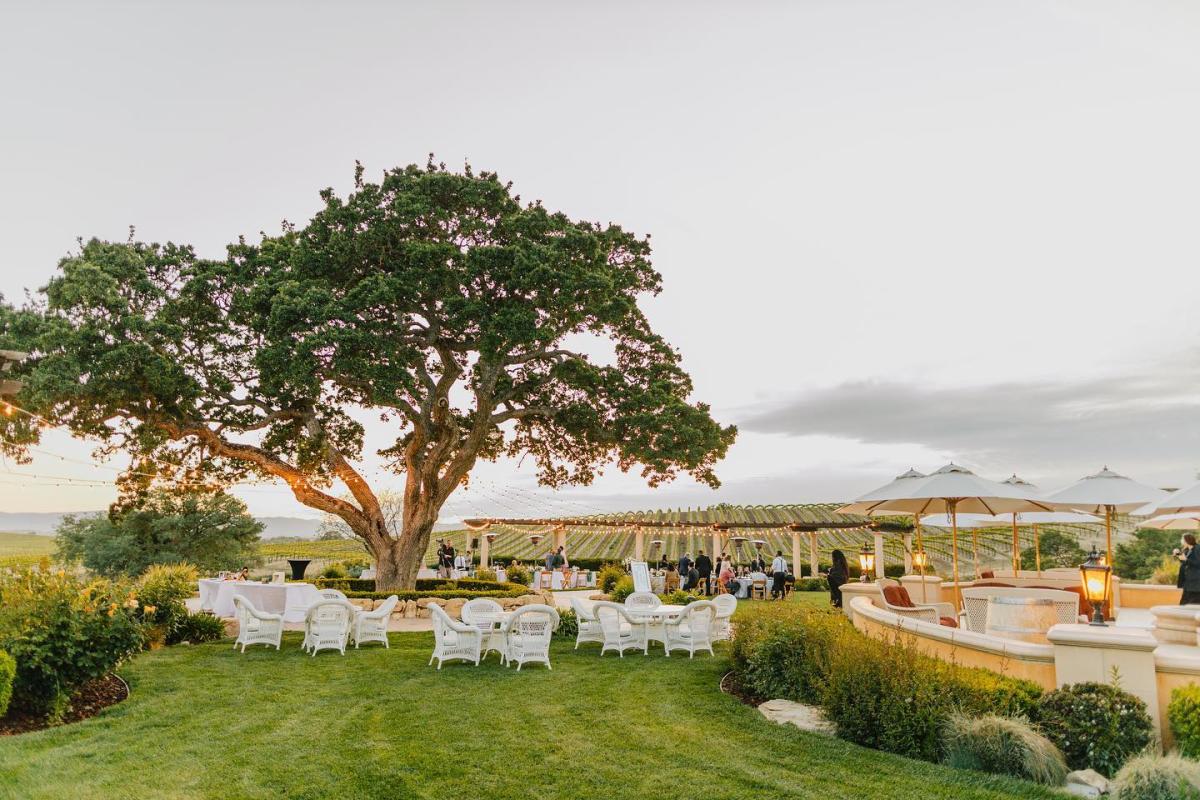 Stay hydrated throughout the year – in Paso, wine counts! (Red wine is good for the heart after all...) No trip to wine country is complete without a local vineyard tour and tasting. Sip and savor at the most tranquil and photogenic sites this new year. Villa San Juliette Vineyard & Winery is the work of iconic television producers Ken Warwick and Nigel Lythgoe who believe in bringing the best talent together to create a remarkable wine experience. Here they combine world-class wines with an extraordinary setting for an elevated atmosphere. It's no wonder this is one of Paso's top wedding destinations. 
If you're interested in art, Sculpterra Winery's Sculpture Garden was originally conceptualized to offer guests a place to admire art while tasting their wines. Here, Sculpterra houses world-class art featuring the unique visions and tastes of Central Coast artists. With such a large pool of local talent, Sculpterra Winery has truly brought the concept of art and wine to life. Wander the garden, drink in hand, and admire a magnificent collection of bronze and granite sculptures such as the "Mermaid", "Puma" and "Dancing Horse" designed by world renowned sculptor John Jagger. Come explore the ever-evolving gardens and get lost in the world of art and wine. 
Travel Off the Beaten Path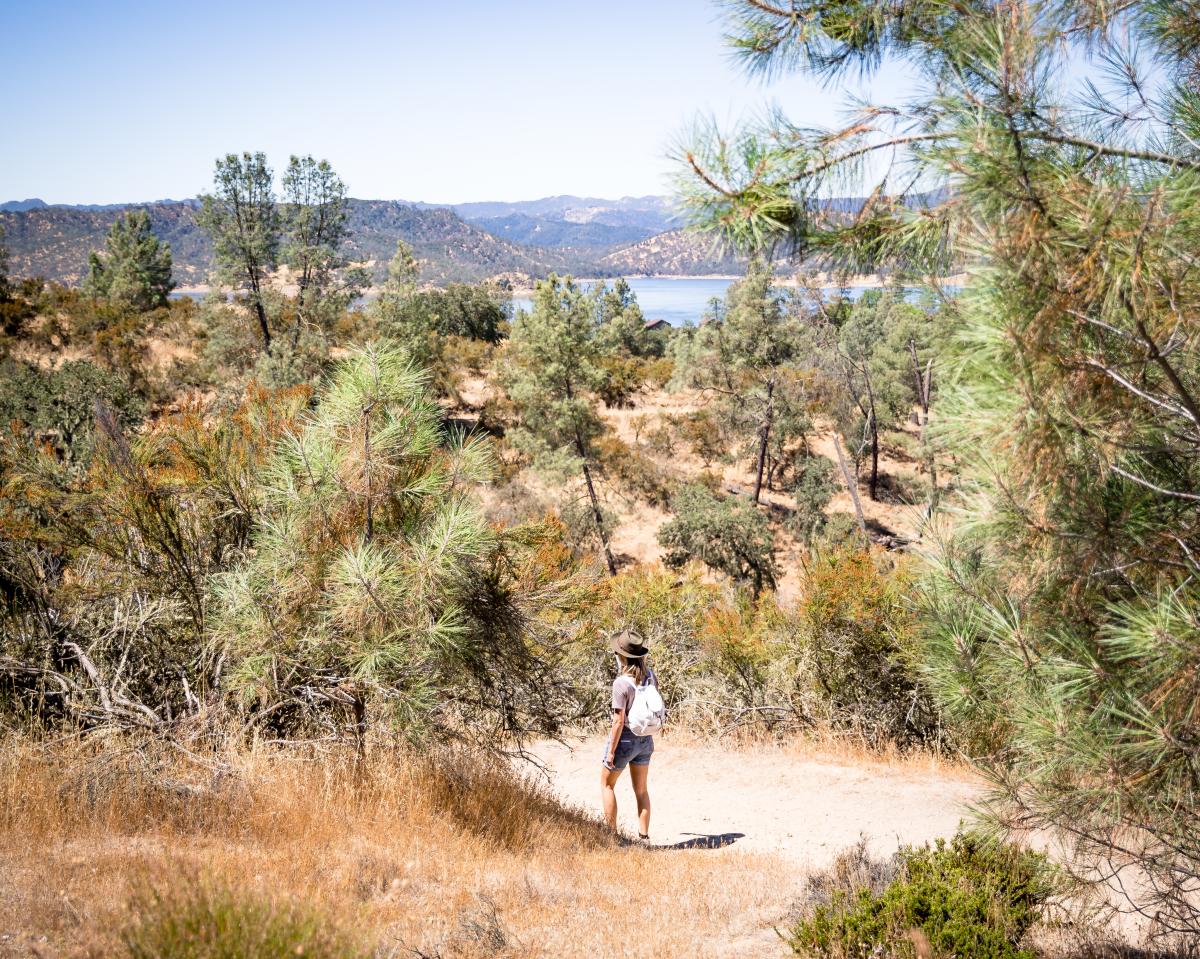 Step outside, get active and explore California's great outdoors. It's not everywhere that you can enjoy warm, sunny days in the middle of January. Central Coast sunshine with a chill in the air is ideal weather for adventurous hikes and trails. Trails are abound throughout Paso, with options for the novice and the hard-core hikers. Check out Montana de Oro, the Lake Valley Loop, Oak Knoll and Quail's Roost trails at Lake Nacimiento, or take the Salinas River Parkway. 
Take in the stunning scenery and completely immerse yourself in nature through hundreds of hiking trails located in SLO County. Get moving, breathe the fresh air, soak in the sunshine and find inspiration while traversing our beautiful rolling landscapes and vistas. From hikes along the coastal bluffs to vineyard treks, you could stay for weeks discovering the Central Coast. Whether you are looking for a family, pet-friendly, challenging or moderate hike, there are plenty to choose from. So, pack your hiking shoes and hit the trails!
More bucket-list adventures -
Rent a bike - Hit the trails with a cycling tour from Paso Bike Tours or set off on your own with their bike rental options. 

Take a day trip to the beach - Paso is your gateway to North Central Coast State Beaches that span the Highway 1 corridor from Big Sur to Morro Bay. Just 30-minutes by car from Paso Robles, Central Coast beaches offer visitors picturesque views, water recreation, family fun and even an elephant seal rookery!

Hop on a horse - Saddle up for the ride of your life with Central Coast Trail Rides. Travel through wine country cowboy-style then finish your ride with a wine tasting. 

Soar through the sky - Zipline over the vines or see wine country from new heights as you soar above the vineyards for a breathtaking experience in a helicopter or hot air balloon.

Spend a day on the green - Paso Robles is home to a number of stunning courses, including the all new Paso Robles Golf Club which is now open to the public.
Eat Your Greens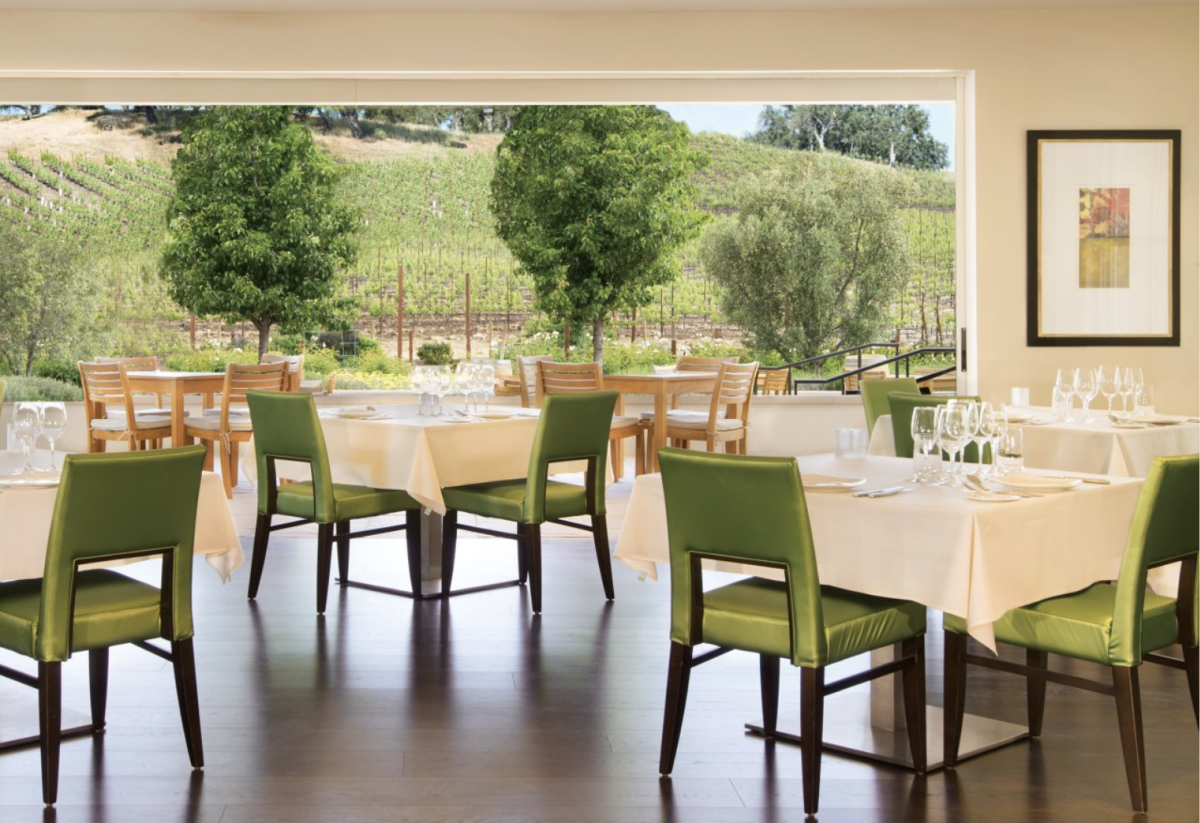 Don't wait to enjoy your best meal of 2022, Paso is serving up farm-to-table and Michelin-star delights. 
For classic and inventive California cuisine, Thomas Hill Organics brings a whole new meaning to farm-fresh. Dedicated to serving creative, organic foods and wines straight from the local farm and vineyard, it doesn't get fresher than this. Open for brunch, lunch, dinner and dessert – plus don't miss their rotating specialty chefs through the month of January, in honor of SLO County Restaurant Month! 
Dine vineyard-side, overlooking rolling hills and endless grape vines at The Restaurant at JUSTIN. Their award-winning culinary team takes full advantage of "farm-to-table" local offerings, blending seasonal local flavors with their finest wines. If you're a fan of JUSTIN wines, you'll love this gourmet dining experience. 
Start the new year with a five star meal; a Michelin star that is. Six Test Kitchen was recently awarded a one-star Michelin rank for outstanding quality, flavor and service. This intimate twelve seat chef's counter dinner focuses on the freshest ingredients of the Central Coast. More an experience than a meal, seats are limited — make your reservations now. 
Stay
After a day of play, kick your feet up with a luxurious stay at the Allegretto Vineyard Resort. This picturesque, European-style retreat is the ultimate wine country getaway complete with an on-site vineyard of its own. With 20-acres to hideaway, you can easily get lost in the tranquil immersive environment. Discover a collection of art from all over the world, explore the rolling hills of the Allegretto vineyard, escape with restorative yoga classes, relax at the spa, or unwind with a book alongside the magnificent pool and gardens. This elegant stay couples with wine excellence offering the benefits of exceptional wine tastings and tours on-site. After a private group tasting, pair your favorite wine with locally farmed flavors at Cello Ristorante & Bar.
PASO PRESENTS
THE FACES AND PLACES THAT MAKE PASO ROBLES UNIQUE