"No matter where you go there are many beautiful places in the world, but there are very few like this."
Many family-owned businesses don't endure past the second generation, but a balance of tradition and evolution keep the wheels churning at this ranch. The key to the Sinton family's growth is passing along successes from generation to generation while allowing each to evolve with the times.
The Sinton family can be traced back to Daniel's great grandfather, the original patriarch, Bernard Sinton (Sinsheimer). As a little boy, Bernard immigrated from Germany and began working in a mercantile which he later bought. Soon after he began buying land of his own, collecting over 72 homesteads of what is now the Avenales Ranch in the Pozo Valley, located southeast of downtown Paso Robles. While the family doesn't know what exactly brought him to San Luis Obispo County, they understand what made him stay.
"Growing up on a ranch shows you hard work and resiliency, all things that make good people." ​
In 1906, the family acquired Canyon Ranch, where James and Norma Sinton (Daniel's grandparents) later built their home and formally started Shell Creek Vineyards. The name of the now 120 acre vineyard comes from a seasonal creek that runs through the property, carrying small pieces of fossilized shells that are found upstream on the ranch. In 1972, they officially expanded beyond cattle and planted their first vineyard . Another 35 years later, they started their own winery label: Avenales Ranch. The magic for them is sharing great wines that reflect an amazing ranching and farming history.
"We like to say that ranchers are the original conservationists."
For the Sinton family sustainability is at the forefront in all aspects of ranching.The carbon negative impact of the 18,000 acres of ranchland is simply a way of life. From running a couple hundred head of certified organic cattle for a grass fed beef program to the sustainably farmed and SIP Certified vineyard, the Sinton Family is creating a way of life for today and preparing for the next generation. So much so the family placed the Avenales Ranch into a conservation easement with the California Rangeland Trust, keeping the land in open space and ranching for perpetuity.
"All ranchers are tied to their land, there's this belief that their duty is to keep it in better shape for the next generation."

With such a focus on preservation, it's no surprise that the ranch has maintained its original beauty. For the Sintons, this natural beauty is meant to be shared. In recent years, the property has become a national stop along the Super Bloom Trail, where each spring millions of wildflowers can be seen covering the hillsides. Once golden meadows, this area transforms with a rainbow of brilliant color as far as the eye can see. During the season, the Sinton family welcomes thousands of visitors to the backyard of their ranch to enjoy the annual spectacle. Here on the corner of Shell Creek Rd and Hwy 58, you'll find the viral viewing site without a privacy fence in sight. All they ask is that you respect the property and nature while enjoying the views. You can even join their "Wildflower Wine Club" which grants you an exclusive invitation to their annual wildflower picnic.
"Paso has this amazing, rich cattle history that a lot of the world doesn't know exists. People don't realize that there's this place in between San Francisco and Los Angeles that's truly the west. It's open range land, it's cattle and it's farming — that's one of the things that makes Paso Robles so unique." 
True stewards of the land, the Sinton family has captured time and the beauty of the Paso Robles countryside at the Avenales Ranch. Storytellers with a history to match, they share their story through their wines, organic beef and pristine property.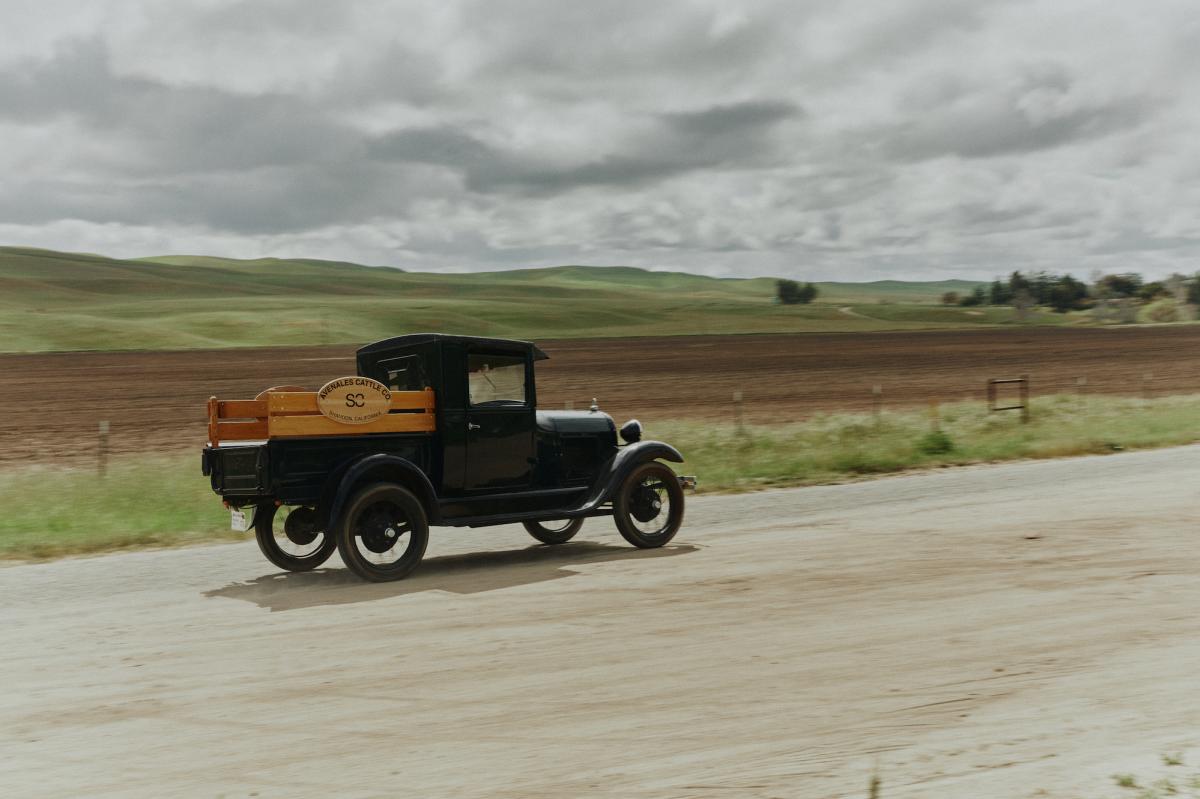 Savor Real California
Escape to the majestic rolling hills and celebrated wineries of Paso Robles. Located midway between Los Angeles and San Francisco and bordered by coastal Highway 1 and the 101, Paso Robles is California wine country with beach access and Michelin stars. A community of cowboys and innovators, it's where world-class food, wine and art meet small-town charm.
Sign up for our Travel Paso newsletters for access to trip ideas and advice, and to download our Insider's Guide to Paso.