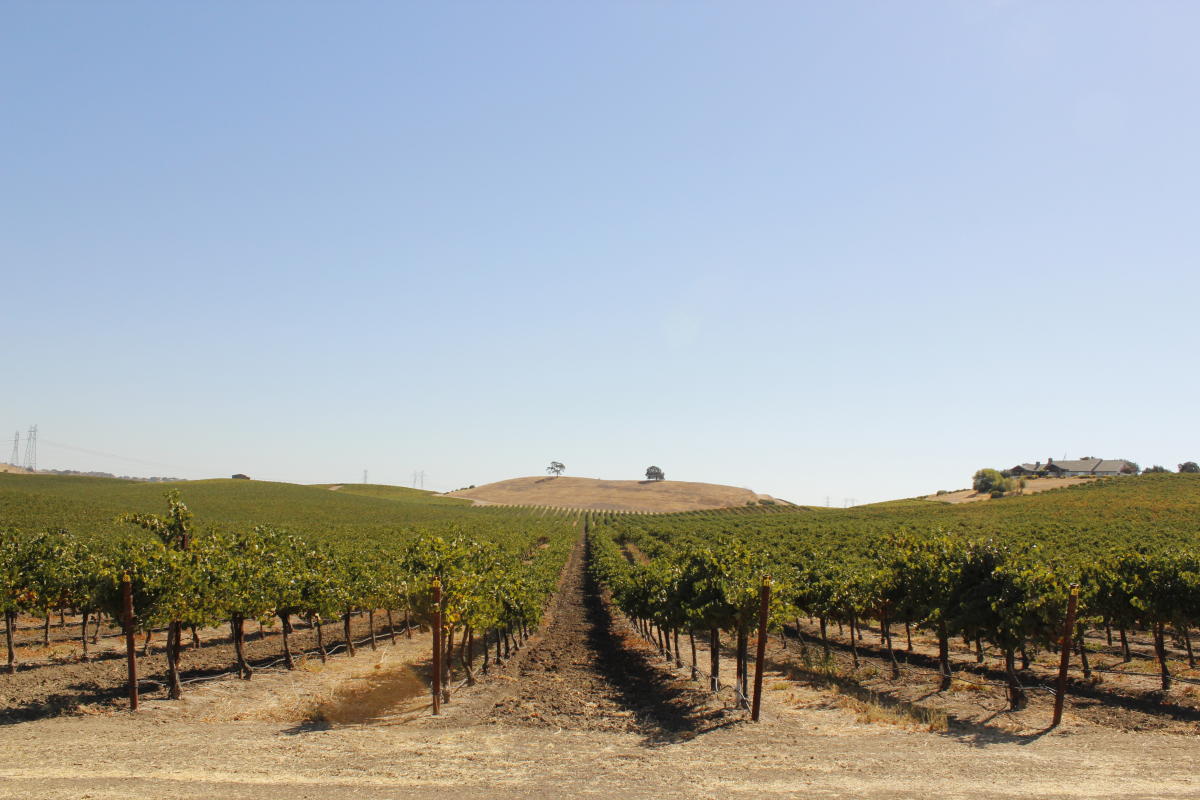 Locals love this loop, because in minutes you're in a land of parks, artworks, amazing food and, of course, rolling vineyards – it's like a 10-mile cheat sheet to the amazing quality of life enjoyed by Paso Roblans.
Begin Your Road Trip to Paso Robles
Over 100 hotel and vacation rental options to choose
Heading out Linne from Paso, you'll arrive at the famous Sculpterra Winery & Sculpture Garden, where wine and art become one. Grab a glass of wine and stroll the large garden dotted with works by some of the world's most renowned sculptors and metal artists, including four staff artists. A must-see is the work of famed sculptor John Jagger. These magnificent sculptures in bronze and granite are one man's life work and are sure to inspire. From the beautiful 10-foot bronze "Mermaid" rising from the fountain, to the 20,000-pound granite "Puma" and the 16 ft. tall bronze "Dancing Horse," Jagger's passion for the underwater world and wild is evident.
Once your appetite builds, head down the road to Cass Vineyards to grab a hearty, gourmet sit-down lunch at Café Cass, where you can pair your meal with one of their award-winning library wines. Cass is famous for their estate Rhone wines – and after one sip of their acclaimed 100-perecnt Grenache, you'll know why it's in such high demand. Next, head north on Geneseo Road and west on Union Road where you'll not only see vast ranches and vineyards, but also some more notable wineries like Barr Estate, Rio Seco, Penman Springs and Ernest Hemingway Wineries. All provide their own unique take on wine country and fun.
After Cass, head north on Geneseo Road and hang a left on Union Road, which brings you back town – and to one of Paso's most popular public parks: Barney Schwartz Park. Surrounded by oak-dotted hills, Barney Schwartz Park is the only park of its kind within 120 miles. Besides being capable of holding large-scale tournaments for baseball, softball and soccer, it has a 1million-gallon lake, four group picnic areas, grassy picnic areas, two concession stands and two terrific playgrounds. The 1 million-gallon lake is perfect for remote control boats, fishing or watching the ducks and turtles.