Heading north on Airport Road you'll find a bevy of activities on these wide open two lane roads. From military history to wine tasting and more. Take the road less traveled on Estrella Road.
Begin Your Road Trip to Paso Robles
Over 100 hotel and vacation rental options to choose
Located right off Highway 46 East, head north on Airport Road and head toward Paso Robles Municipal Airport, home to one of Paso's most high-powered public museum: The Estrella Warbird Museum. Whether you're a former ace, a history buff, or just like things that go FAST, Warbird will make you feel the proverbial G-force. On display are dozens of historic fighter jets, including the A4 Skyhawk, F5 Freedom Fighter and the Top Gun's jet itself: the F14 Tomcat. Beyond winged wonders there's a fleet of helicopters including the Huey and Chickasaw. The museum also has an elite flight simulator and displays that provide and day-in-life life histories of what it was like to pilot of these screaming war machines during wartime.
Learn More
After pushing the envelope at the Warbird Museum, head north on Airport Road and over to Joe's One-Niner Diner, where flyboys and flygals –and locals who love hearty dishes – gather and swap stories right next to the runway. Located at the Paso Airport, Joe's has been a local favorite since 1995, known for its great food, its raucous good cheer, and its delightfully sassy servers.
Learn More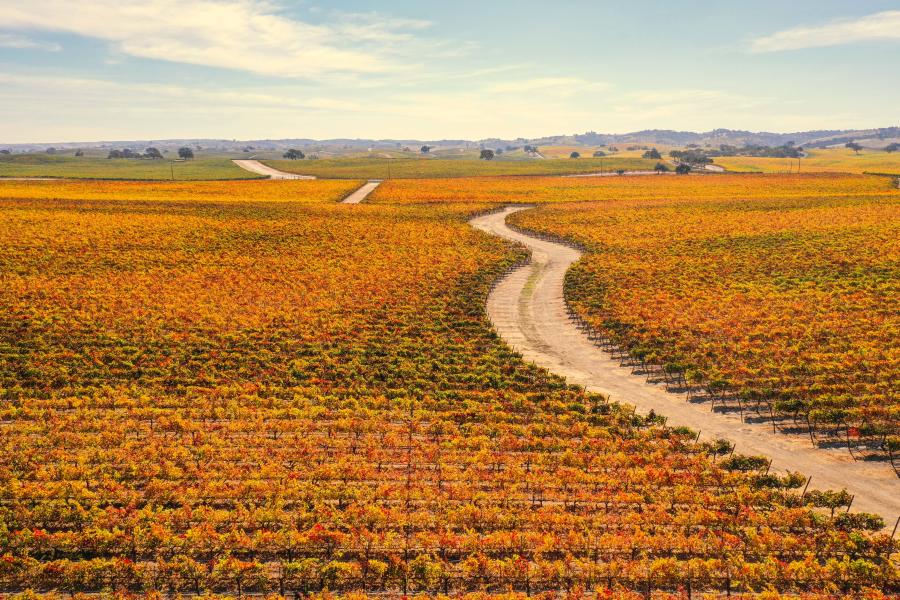 NORTHSIDE WINES
And no wine road trip is complete without a stop at historic J. Lohr Vineyards, which despite its fame is still family owned and operated. Next, be sure to wander the country roads due and you'll soon come across some must-visit wineries, like Four Sisters Ranch, home to some breathtaking views and the opulent chalet setting of Villa San Juliette that boasts delicious and award-winning Cabernet Sauvignon. Other wineries to visit include Cinquain Cellars, which specializes in vineyard-designate wines, and working fun varieties, like Pinot Blanc and Touriga Nacional. Fans of great writing, many of Cinquan's wine names are a play on literary terms, such as "Lyrik" and "Prose."