Concerts In The Park
June 9 - August 18, 2022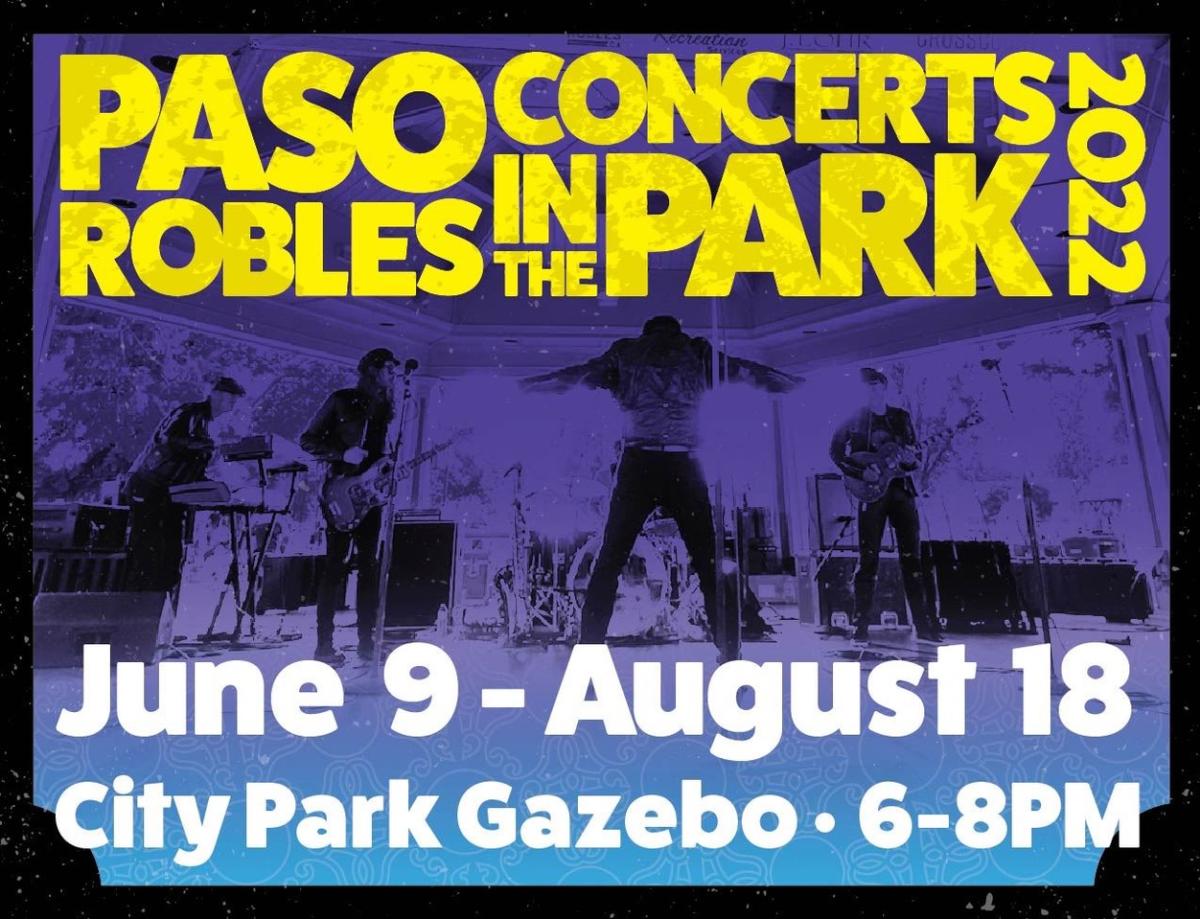 Music, wine and good times — the Paso Robles Concerts in the Park series offers free concerts to the public in Downtown City Park on Thursday evenings through the summer season. Wine will be available for purchase onsite from J. Lohr. and beer from Firestone Walker. Bring your blankets, lawn chairs, and picnic baskets for this staple summer occasion. Enjoy the sounds of country, blues, rock, and other genres from local bands. This family-friendly activity is FREE. 
Proceeds from concession sales and donations collected at the concerts benefit the REC Foundation, a local non profit organization that helps provide youth recreation scholarships to members of our community.
2022 Lineup
All concerts are 6-8 p.m. at City Park, (12th and Spring Street), Paso Robles. 
Thursday, June 9
Sound Investment (pop, rock, dance)
Thursday, June 16
Earls of Tuesday (classic rock, soul, blues)
Thursday, June 23
Carbe & Durand Trio of Incendio (world music, Latin)
Thursday, June 30
Monte Mills & the Lucky Horseshoe Band (country, rock n' roll)
Thursday, July 7
Josh Rosenblum Band (pop, rock, soul)
Thursday, July 14
JD Project (country, rock)
Thursday, July 21
Garden Party (classic soft rock)
Thursday, August 4
Los Gatos Locos (Latin rock, R&B)
Thursday, August 11
Unfinished with the Beatles (Beatles tribute)
Thursday, August 18
Joy Bonner Band (rock, pop)
Visit www.prcity.com/concertsinthepark for more information including event details, sponsorship info, concert rules, and more.