While Paso Robles is acclaimed for its wine country, it is hard to beat an ice cold beer after a long day of sunshine and good times. With craft beer made by passionate locals, and served in charming outdoor beer gardens, we know you will love the Paso brewery experience. (Hops) on board the craft beer train and take a tour of the local craft brewery scene. Bottoms up!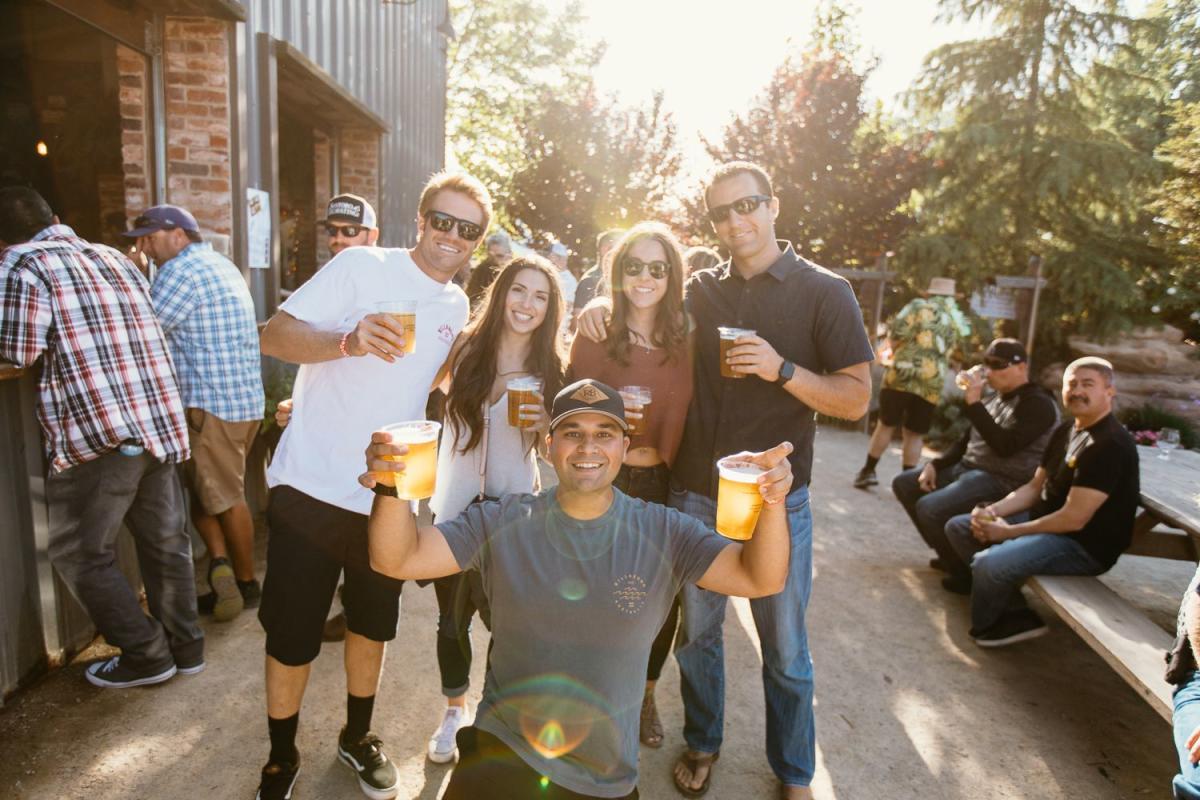 BarrelHouse Brewing Co. 
BarrelHouse Brewing emerged from behind garage doors in 2013 with the goal of bringing together good people, good times, and great beer. In the eight years since, they have succeeded in exactly that and as a result, have grown to be the largest family owned and operated craft brewery in San Luis Obispo County. Among four locations, the Paso Robles Brewery and Beer Gardens is home to more than just beer. Here you can pair small-batch brews with lively bands and fun activities for a full experience. With creative new flavors offered monthly alongside delicious year round favorites and seasonal treats like the beer slushie, BarrelHouse works hard to ensure your taste buds never get bored. 
Firestone Walker Brewing Company
Two brothers, some converted winemaking equipment, and a quest for the perfect beer led to the creation of Firestone Walker Brewing, a California beer company like no other. Today, Firestone celebrates over 25 years of chasing perfection in brewing. While they claim that perfection is a driving force rather than a plausible reality, their craft creations come about as close to perfection as it gets. Visit their brewery emporium, taproom, and visitor center to learn more about their history and take a taste for yourself. Also, be sure to mark your calendar for their annual Firestone Walker Invitational Beer Festival, an epic celebration of beer that gathers leading brewers from all over the globe. It is a beer bash you don't want to miss.
Silva Brewing
Silva Brewing was born from what you could easily call the perfect pairing. This husband and wife team excels in craft beers made with love. The duo is inspired by their passion for beer and farmhouse flavors, often experimenting with infusing locally grown ingredients into their specialty brews. Delight in Paso Pale Ale, Rhinestone Red Ale or Paloma Hard Seltzer. Stop by their ever evolving micro-brewery, tasting room, and outdoor beer garden to taste fresh beer offerings and unique farmhouse ales! Or if you're on the move, grab any of your favorite beers to-go with everything from cans, to cases, to kegs!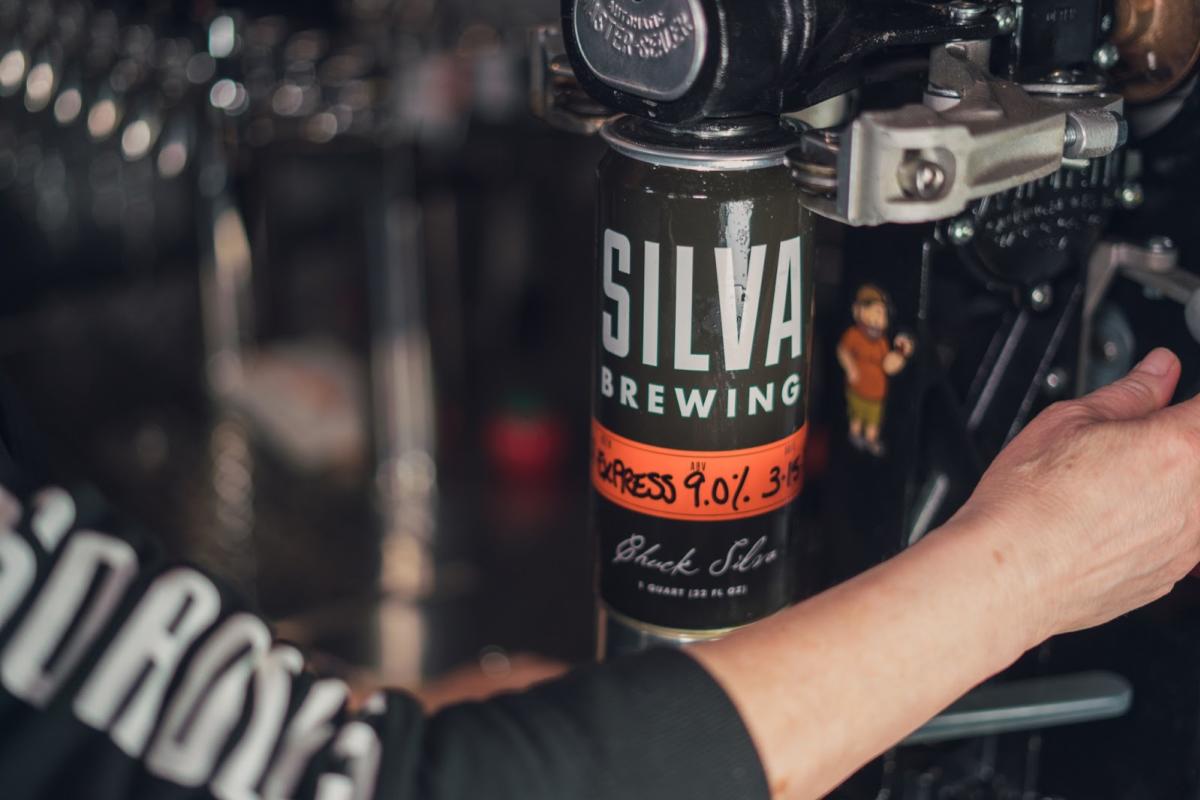 California Coast Brewing Company 
​Inspired by California's Central Coast, Cal Coast Brewing was inspired by people, pints, and possibilities. Their mission is bigger than just beer, as they focus on the social aspect involved in this popular beverage. This is why you'll find owners, Rich and Frank, hanging out at the brewery at all times just waiting to meet you - don't be surprised if they're the ones pouring your pint! The belief is that people, alongside a good pint of beer, result in endless possibilities. So gather your friends and family (four-legged fam included!) and make your way out to the latest downtown brewery. Stay all day with live entertainment and the option to bring your own food or order from a list of their favorite local neighbors.
The Backyard on Thirteenth
The Backyard is a family and dog-friendly open-air beer garden located in beautiful downtown Paso Robles where you can enjoy great beer, food, and company. This family oriented beer garden aims at providing a nostalgic setting for making memories the whole family can enjoy. The casual backyard feel invites visitors to enjoy the beautiful California weather with beer, live music and outdoor games. They are proud to serve something for everyone, showcasing both local craft brews, as well as harder-to-find ales from around the country. Choose from a list of 24 rotating craft beers and ciders, wine, and of course kid friendly options. Eat lunch, dinner (or both!) onsite at Roots on Railroad where you will find all the good eats including lobster rolls and grilled cheese.​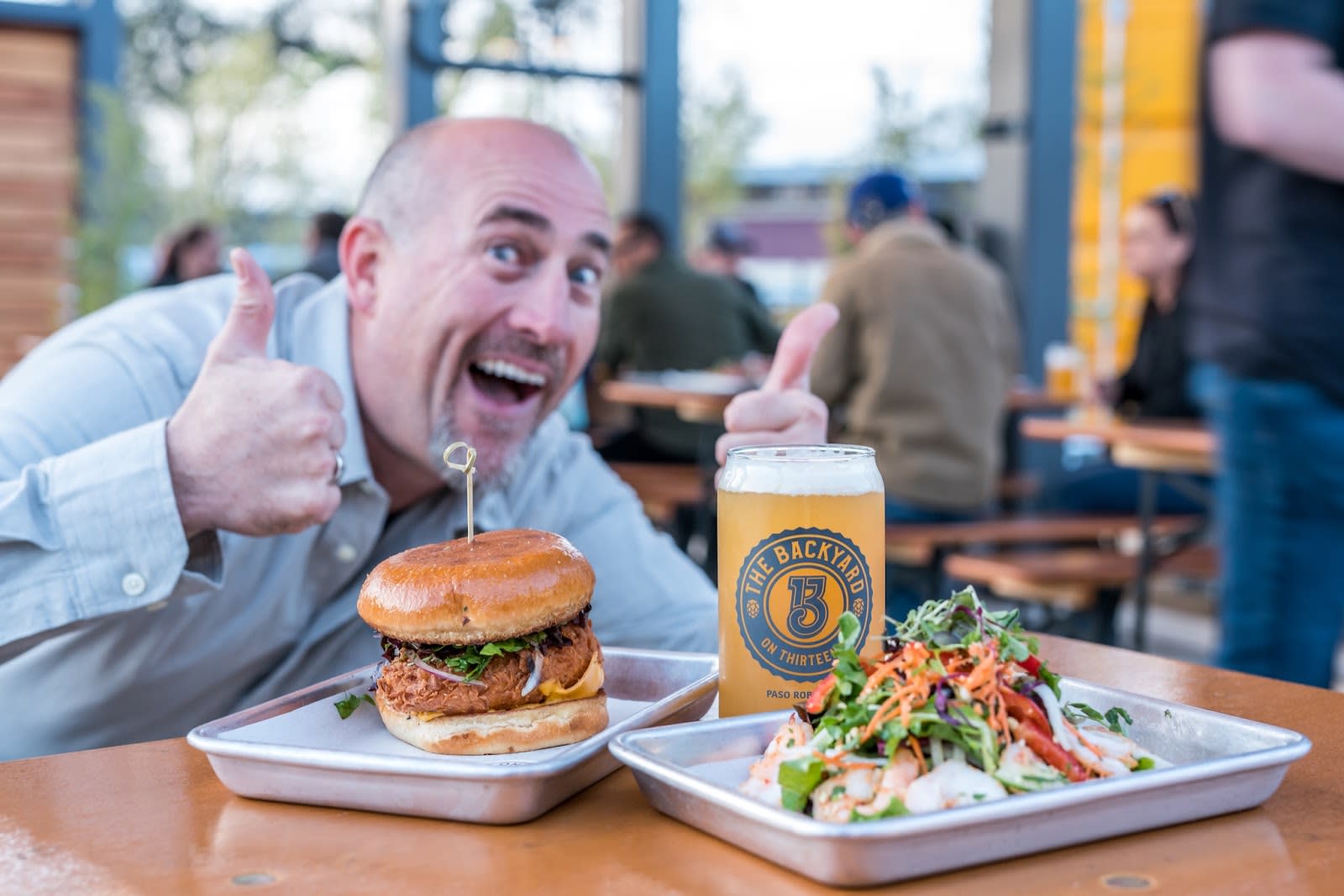 Kilo Kilo Brewing 
If you like your beer cold and pizza with pineapple, this is the place for you. Say aloha to Kilo Kilo artisanal brewery, a Paso micro-brewery that transports you straight to the Hawaiian islands. Every sip will make you feel a little more surfer chic as each beer is inspired by the tropics- try their Milk Shaka milkshake IPA with tangerine or their fresh Hula Haze IPA. The names are just as fun as the unique hand-crafted flavors and the all around beachy vibes. Sunny seasonal beers, outdoor seating, and a brand new chef invite you and your ohana for an original brewery experience.