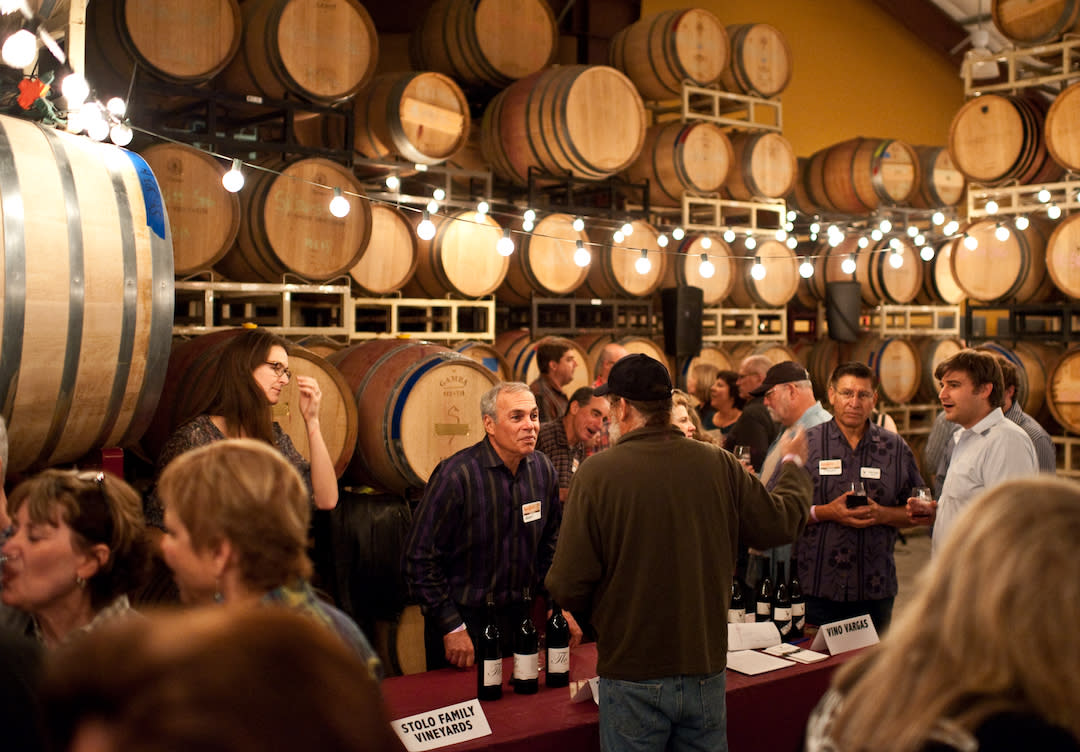 The Garagiste Wine Festival returns to its birthplace of Paso Robles to celebrate its 10th anniversary, and we are ready to welcome it back with open arms and empty glasses! The Garagiste Festival is the first and only organization that gathers undiscovered artisan 'garagiste' winemakers who are making some of the best, most exciting, handcrafted small-lot wines in the world. You'll never find these wines in supermarkets - and you'll never find them all in one place like this. Come taste over 200 ultra-premium wines from over 50 hard-to-find micro-wineries from the Paso Robles region and all around California.
So, what is a Garagiste Winemaker anyway? 
Garagiste (garage-east) is a term originally used in the Bordeaux region of France to denigrate renegade small-lot wine makers, sometimes working in their "garages" (anything considered not a chateau), who refused to follow the "rules," and is now a full-fledged movement responsible for making some of the best wine in the world. The Garagiste Festivals were the first to shine a light on the American garagiste winemaker in 2011.
Festival Events 
Rare and Reserve featuring the 10 OGs | Friday, November 12 | 6:30 - 9:30pm
Start the weekend off right by tasting the best of the best! Attendees will get to experience over 30 of the best wines our Garagistes have to offer - Only available at this event! No Repeats! - along with an amazing Spanish-themed buffet from Trumpet Vine Catering. A kick-off party to energize and impress your palate! Due to the rarity of these wines tickets are limited.
Tasting Seminar - The Past and Future of Paso Robles: In Depth with Jason Haas | Saturday, November 13 | 11:00am-12:30pm 
Saturday begins with an exclusive tasting seminar from Jason Haas, second generation proprietor of pioneering
Tablas Creek Vineyard
. In this seminar, Jason will take you through the journey from idea between friends to the search for the spot to the creation of the grapevine nursery, vineyard, and winery. He'll taste some of their rarest varietal bottlings as well as the new vintage of the Esprit de Tablas, and share why he's even more excited for the vineyard's next three decades. 
The Main Event - The Grand Tasting | Saturday, November 13 | 2:00pm – 5:00pm
Find your favorites amongst our lineup of over 50 winemakers who will be pouring over 200 different wines throughout the tasting. Includes unlimited tastes, complimentary cheese & charcuterie, food samples and a souvenir Stolzle crystal wine glass.
Keep it Rockin' After Party | Saturday, November 13 5:30-8:30pm
Mix and mingle with the winemakers, grab a cold brew and rock out to live music.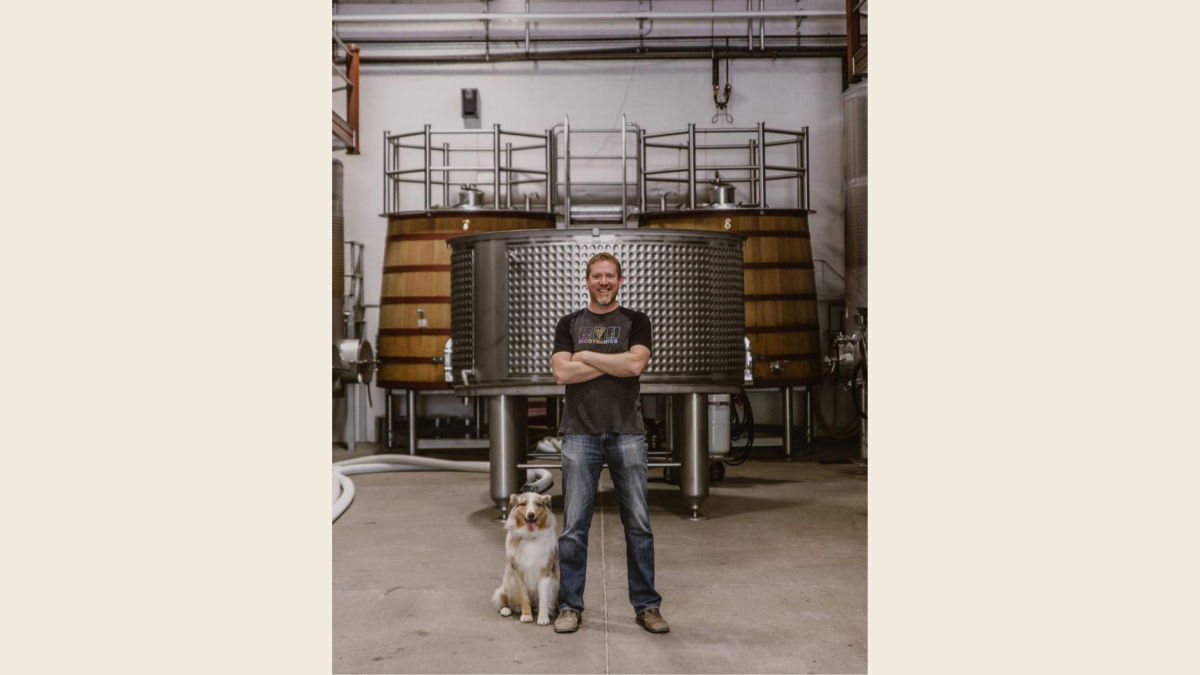 Jason Haas of Tablas Creek
Participating Wineries
Alma Sol Winery, Arianna Wines, Ascension Cellars, Bolt To Wines, Bushong Wine Company, Caliza Winery, Copia Vineyards, Demeter Family Cellars, DeWitt Vineyard, Dilecta Wines, Dusty Nabor Wines, Etnyre Wines, Familia Hicks Wines, Ferguson Family Wines, Gary Kramer Guitar Cellars, Greyscale Wines, Hayseed & Housdon Wines, Hoyt Family Winery, Kaleidos Wines, Kimsey Vineyard, Marin's Vineyard, Mastro Scheidt Wines, MCV Wines, Ondule Wines, Powell Mountain Cellars, Quench + Temper, RF Wines, Seagrape Winery, Seven Oxen Wines, Torch Cellars, Two Moons Cellars and Volatus Winery.
Who are the OGs?  
The OGs or Original Garagistes are those who first participated when the festival launched 10 years ago in November 2011. This year, on the 10th anniversary, the festival pays tribute to the OGs, who are proof that renegade winemaking dreams can turn into major success stories.
Bodega de Edgar
Cloak and Dagger
Cutruzzola
The Biggest "Small" Thing Happening in the World of Wine
Come find out why the Garagiste Festival was named 'Best Wine Festival in the US in 2018 by USA Today's 10 Best Readers Choice Awards, 'Top Nine Incredible Epicurean Vacations' in the world by ABC News, "one of the premier wine events of the year," by the LA Times and "Best Festival" by Sunset Magazine's 'Best of the West.'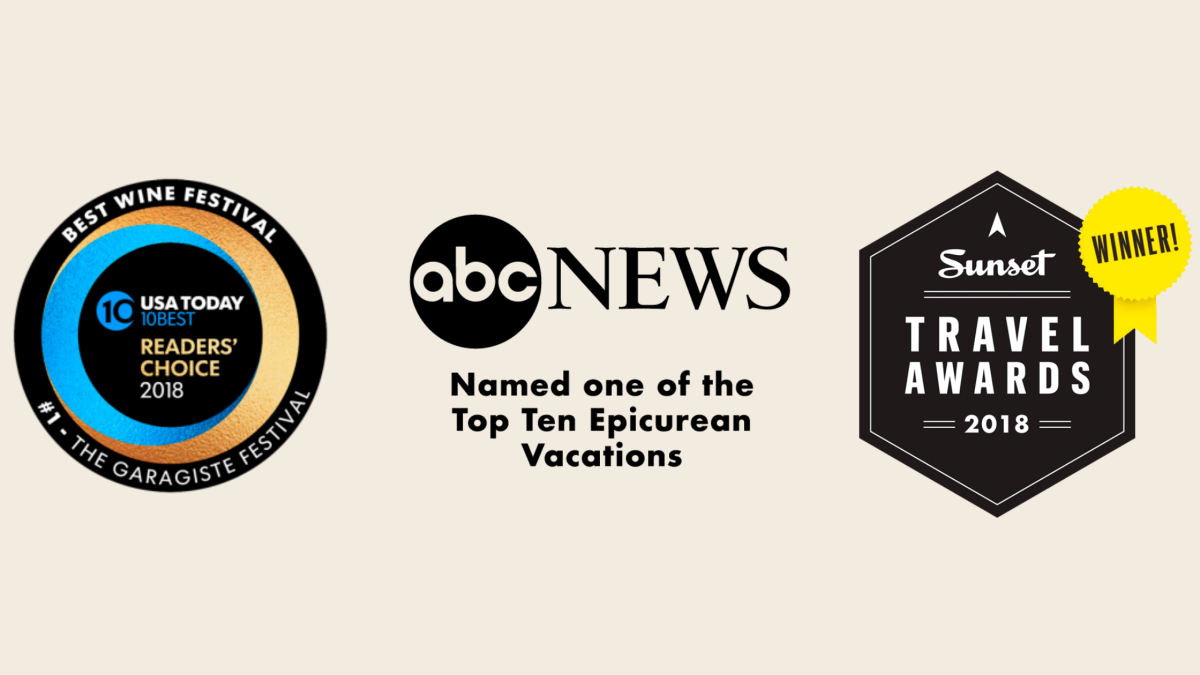 Get Your Tickets Now 
To preserve an intimate experience and one-on-one interaction with winemakers, tickets are very limited for the Garagiste Festivals and always sell out. Tickets are available at garagistefestival.com. For special discounts and updates on The Garagiste Festival in Paso Robles, Taste of Garagiste mini-tastings and other Garagiste Festival events and news, sign up for The Dirt, or follow The Garagiste Festival on Instagram or Facebook.
Sponsor Hotels: Check out the following accommodations for "Garagiste" weekend deals.