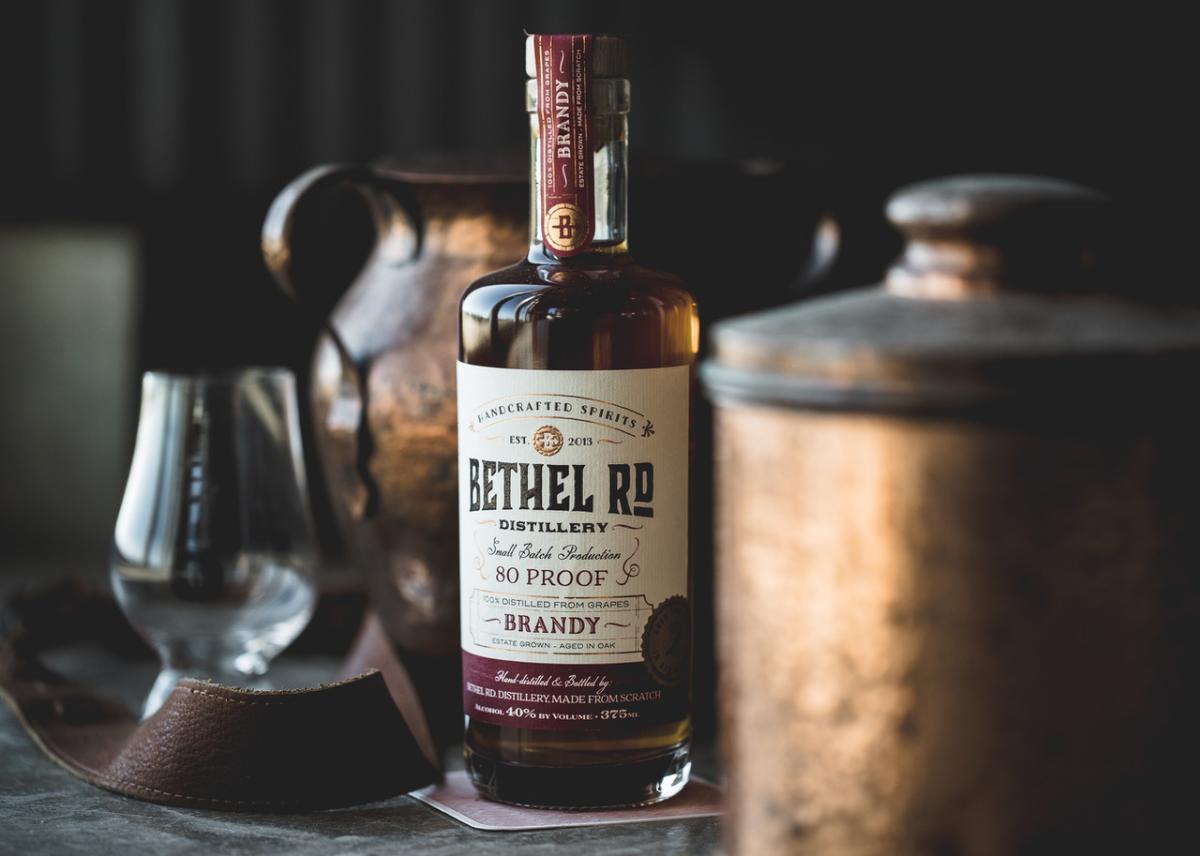 The Paso Robles Distillery Trail is charging into the year with a newly published trail map and a variety of special events, including Distillery Trail Weekend, a signature summer weekend celebration on August 11-13, 2023.
As California's only designated distillery trail, the Paso Robles Distillery Trail features 13 member distilleries in the Paso Robles wine country and southern San Luis Obispo County. Collectively, these distilleries represent the region's swift rise as one of the nation's leading destinations for enthusiasts of artisanal whiskeys, brandies, gins, liqueurs and other craft spirits—all created amid a magical Central Coast landscape.  
"It's no coincidence that our trail was born in the heart of the Central Coast wine country," said Lynette Sonne, executive director of the Paso Robles Distillery Trail. "Many of our members originate from family wineries, and even more use local wine grapes as a base for their spirits. The synergy between grape and grain has become fascinatingly strong across our region." 
From straight bourbon whiskeys to grappas made with local wine grapes to gins infused with locally grown botanicals, the Paso Robles Distillery Trail ultimately offers a creative array of spirits with a distinctively regional flair.  
New Distillery Trail Map 
The Paso Robles Distillery Trail is now unveiling its new trail map, featuring all 13 member distilleries and their handmade craft spirits. 
The map orients visitors to the trail's geographical layout, which includes both rural country and urban distilleries, all within a short drive from each other. The map covers Paso Robles proper as well as the four distilleries in nearby San Luis Obispo and Grover Beach. 
The map is available online at PasoRoblesDistilleryTrail.com and will land in a printed format at distilleries, hotels and visitor hubs in late May.
Distillery Trail Weekend Celebration on August 11-13
The trail's signature moment arrives during Paso Robles Distillery Trail Weekend on August 11-13, when participating distilleries will put on a show with tours, exclusive tastings, special releases, craft cocktails, food from local chefs, live music and more.
The festivities are open to the public. However, to access complimentary tastings and unlock a variety of special offerings, guests must acquire a Copper Card, a VIP pass that can be purchased via PasoRoblesDistilleryTrail.com or at any member distillery location. Made from fine metal, the pocket-sized Copper Card provides holders with top-shelf access to one complimentary tasting at each distillery as well as all Paso Robles Distillery Trail Weekend happenings.
The cards do not expire—so card holders can return at any time in the future to redeem tastings at any remaining distilleries on their wish list. The Copper Cards are available June 1 for $95 on a presale basis, and $125 after July 1, 2023. The cards are valued at $250.
"We are going all out to make this the ultimate weekend for any spirits aficionado," said Aaron Bergh, owner-distiller at Calwise Spirits and president of the Paso Robles Distillery Trail. "It will be fun, festive and educational—come spend three days with us and find out why California's only distillery trail is quickly becoming the nation's premier destination for craft spirits."
About The Paso Robles Distillery Trail
Welcome to California's only designated distillery trail. The Paso Robles Distillery Trail is a 501 (c)(6) nonprofit affiliation of farmers, winemakers, brewers, bartenders, chemists, and overall spirit enthusiasts with the common interest of crafting world-class distillates in the heart of the Paso Robles wine region and beyond. As you journey along the Distillery Trail, you will taste one-of-a-kind spirits and meet the individuals behind the bottle as they work passionately and artfully to create exquisite brandy, whiskey, gin, vodka, grappa and more. The 13 members of the Paso Robles Distillery Trail are located in Paso Robles, Templeton, San Luis Obispo, and Grover Beach. For more information, see PasoRoblesDistilleryTrail.com